spieleschreiber | Richard Löwenstein
is creating Quality content for Retro Gaming Lovers
Select a membership level
Retro Lover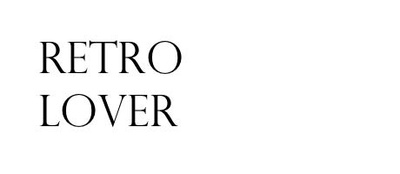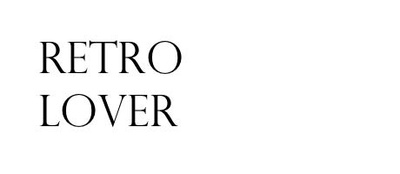 You are actively supporting the Retro community, the creation of AMIGA JOKER and RESHOOT PROXIMA III amongst others. Thank you very much! 
True Supporter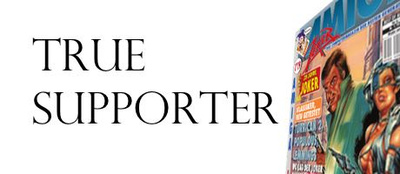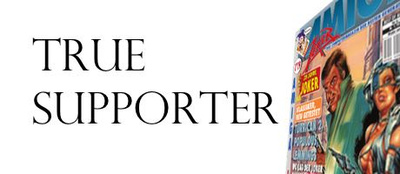 You get lifetime access to our Discord server, so you can follow our progress and chat with us if you feel like it. Also, you´ll be mentioned in the next issue of AMIGA JOKER  and in the manual of RESHOOT PROXIMA III if your donations add up to 50 Euros. Your contribution will be immortal!

Includes Discord benefits
True Collector
Limited (5 of 5 remaining)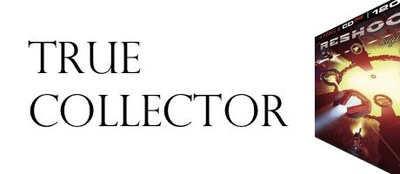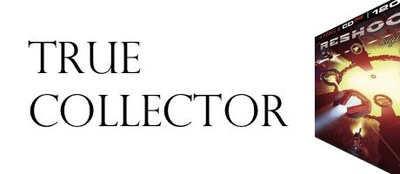 You get lifetime access to our Discord server, so you can follow our progress and chat with us if you feel like it. Also, you will get a personalized copy of the Signature edition of RESHOOT PROXIMA III, sent from me to you, signed by me and with added words of your choice. Can be just "Enjoy", a message to a personal friend, or whatever you feel appropriate. You will also get an honorable mention in the printed manual and in the final credits



Includes Discord benefits
About spieleschreiber | Richard Löwenstein
Hello, my name is Richard Löwenstein and I am creating modern quality games, magazines and editorial features for retro lovers interested in classic gaming.
By supporting me you 
help to produce new games for classic hardware platforms | new issues of Amiga Joker magazine | reports and reviews covering retro related topics

I am a Commodore kid. Grew up with Commodore C64 and Commodore Amiga, and worked with both machines in the 80s and 90s. You might have played my C64-conversion of "Persian Gulf Inferno" or my C64-original game  "Twinky goes hiking". Maybe you read the Worlds best Amiga gaming magazine ever in the 90s, the Amiga Joker. I had the editorial lead. Fun times. 
I want to keep the spirit alive. I feel honored if you support me in doing that!
If for any reason you do not want to donate monthly, please consider a single donation via Paypal - just
click here
!
CURRENT PROJECTS
Amiga Joker – Return of THE classic gaming magazine! I produced two comeback issues in 2017 and 2019. Printed issues are available here, the 2017 digital issue available here. Currently, I keep on planning and collecting ideas for further future issues
Reports and reviews – Editorial retro content with class and style. I contribute to many retro-related magazines regularly. You will find my review of "Rygar" for Amiga in RETURN-magazine, and a making-of my Amiga-game "RESHOOT R" in "Making games"-magazine soon
RESHOOT R – my horizontal shoot-em-up got amazing reviews after its release on Amiga in May 2019. 90% in UK Retro Gamer is a personal dream come true. But you have not seen everything yet. How about playing "RESHOOT R" on PC or Mega Drive? Segas console is perfectly suited to host a conversion of my highly acclaimed 2019 Amiga shoot-em-up "RESHOOT R". Aiming for a 2021 release
RESHOOT PROXIMA III – The followup to my highly acclaimed Amiga shoot-em-up "RESHOOT R". Exclusive on Amiga in 2020! Vertical shoot-em-up action, arcade-quality!
RESHOOT PROXIMA III – Features

Inspired by "Hybris" and "Truxton"
Combines slick presentation and great gameplay
Diversified attack waves
Extra weapons system
Carefully balanced difficulty curves for beginners and pros
Global high-score table
Project Lead, Design, Coding, Production by Richard Löwenstein (RESHOOT R, North Sea Inferno and more)
Design and Pixels by Kevin Saunders (RESHOOT R, Rygar and more)
Music and Sound-FX by Scenemusicians Martn Ahman, Bernd "Dascon" Hoffmann, Jochen "Virgill" Feldkötter and more
RESHOOT PROXIMA III – Technical details
Written in pure assembler language
Uses the AGA-Hardware of Amiga 1200/4000/CD32 to the max
Multiple layers of organic fog effects and parallax scrolling
More than 100 moving objects onscreen
More than 200 colors
Steady 50 Hertz framerate for smooth gameplay experience
Simultaneous Music and Sound-FX 
Runs on basic A1200, A4000 and CD32, Vampire, and any compatible AMIGA-emulator (Windows, Mac, Linux and more)
RESHOOT PROXIMA III – Availability
Digital version scheduled for 2020
Pure edition with the game on CD-ROM and printed manual scheduled for 2020
Signature edition with the game on CD-ROM, soundtrack on Audio-CD and printed manual featuring a making-of scheduled for 2020
The soundtrack on Audio-CD scheduled for 2020
Release on 3.5" Disc and standalone for Windows / Mac are being discussed 

QUALITY PROMISE – We deliver

"RESHOOT PROXIMA III" is being developed by the creator behind "Reshoot" and "RESHOOT R"
The team has already proven that it not only announces but delivers playable and entertaining games on a quality level even to or above the best Amiga games in the 90s 
This is what others say - quotes from reviewers of "RESHOOT R"
"More importantly it ́s a very solid shoot ́em-up"
(90%, RETRO GAMER UK 198)
"The graphics are a quantum leap"
(87% AMIGA JOKER 1/19)
"Beautifully designed, polished, diversified"
(RETURN 38)
"Today we are playing a tremendous game" (MORGAN JUST GAMES youtube-channel)
PATREON – Your support is important

Patreon is a means of showing active support for creative talents, who work on stuff which we all love and which makes the world a better place 
Patreon is based on monthly donations. You may donate any amount you can afford. Your donation is used to cover unavoidable monthly costs, like electricity, internet, software, etc.
You may cancel your donation at any given time
RESHOOT PROXIMA III is a labor of love which is not being financed by a publisher or any other financial source. All people involved invest time and soul to make it happen. Your support shows your appreciation of this fact
Your support helps to make RESHOOT PROXIMA III available as soon as possible. The higher the patronage, the more time creators can spend into making the game
Please consider supporting the pixel artist of RESHOOT PROXIMA III Kevin Saunders
THE AUTHOR – About me
My name is Richard Löwenstein. You might know me as former editor of the original Amiga Joker magazine in the 90s and the creator of the recent 2017 and 2019 issues of 
Amiga Joker
. You might have played one of my former games: "Twinky goes hiking", "Persian Gulf Inferno", "Anno Domini" (all of which I developed), "Wendetta 2175" (which I produced) or even "Reshoot" and "RESHOOT R" – my brand new 2016 and 2019 shoot-em-up for the Commodore Amiga platform and its amazingly big and active fanbase. If you haven´t played "Reshoot" or "RESHOOT R", order them right
here
.  

Thank you to all Patreons. This game is for you. Amiga forever!
Reaching this goal means I´ll provide regular news pieces, screenshots and other means of updates from the development process, time exclusive to Patreons
1 of 2
Become a patron to
Unlock 15 exclusive posts
Connect via private message
Recent posts by spieleschreiber | Richard Löwenstein
How it works
Get started in 2 minutes