Lola Phoenix
Non-Monogamy Help and Fiction
Select a membership level
General Support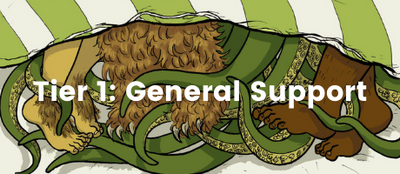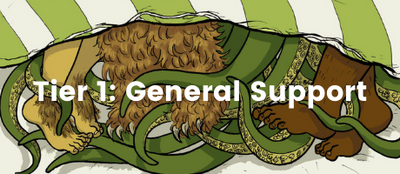 On this basic tier, you can support the podcast and the column and get access to the podcasts and columns four days before they go live. There are usually updates every week.  You also get previews of my other fiction work and a free copy of my novel Checkmate.

Podcast Shoutout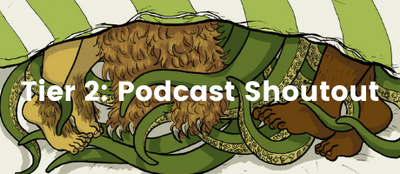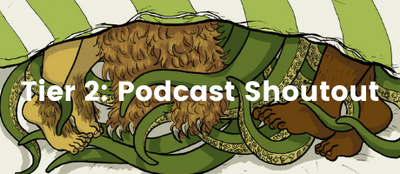 On this tier, you're able to not only support the columns generally but to opt in to additional rewards: a name shout out in the Non-Monogamy Help podcast
if you want
and also a free copy of the Feelings Rehab poetry zine and The Ehghodi zine. You will have to consent to and provide a name for the podcast shoutout.  
Includes
(Optional) Mention on the Non-Monogamy Help Podcast
Feelings Rehab Zine
The Ehghodi Zine
Access to my Discord channel
Includes Discord benefits
One to One
Patrons in this tier in addition to all of the previous benefits will also get the opportunity to get priority pre-booking access and discounted rates to future talks as well as one to one advice once per month that is done within 48 hours (barring any emergencies) of submitting a question and is not published on the podcast or column.
The responses will usually be in audio format with a loose transcript unless otherwise requested. One-to-one advice is limited to one response per question submitted per month.
Includes
Mention on the Non-Monogamy Help Podcast
Feelings Rehab Zine
The Ehghodi Zine
Discounted and early access to talks
One-to-one audio advice once per month
Includes Discord benefits
About Lola Phoenix
I write and produce an advice column and podcast called Non-Monogamy Help which is published every week, but being a Patron means that you get the columns and podcast episodes before anyone else -- 4 days early!

Typically I have 4 content pieces (columns or podcasts) released per month, but you may pay less for some months to support me when I'm taking a break one week.

Aside from Non-Monogamy Help, I'm an aspiring author and zine maker and, by becoming a Patron, you'll also get access to one of my novels, Checkmate. If you up your level of support, you can get digital and print copies of my two poetry zines - Feelings Rehab and The Ehghodi. I also, especially during November (as it's National Novel Writing Month) post the occasional excerpt of a novel or story I'm working on. 

Even just $1 a month is super helpful. The podcast shoutout is optional so don't worry if you don't want it. I appreciate the support anyway. The highest and final tier is one on one advice via audio recording, once per month, within 48 hours (barring emergencies) of you sending me the question as well as early access to talks and other Q&A events. Read more about the tiers. Thank you for your support.

Once I reach this amount of patrons, I should be able to write my column and record my podcast full time.
1 of 1
Become a patron to
Unlock 328 exclusive posts
Connect via private message
Recent posts by Lola Phoenix