Joumana Medlej
Creating Art from Words. Colours from Nature.
Select a membership level
Supporter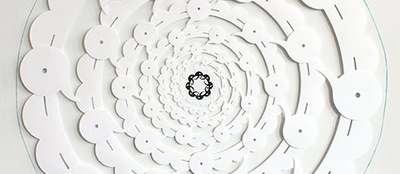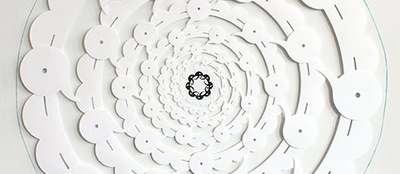 Access to insider content
. The general public only sees my work finished, as a painting, a publication or a course. Patrons on the other hand get to see the whole process: sketches, thoughts, techniques, discoveries, experiments and so on—the diaries, in other words, of my various activities.
Art Lover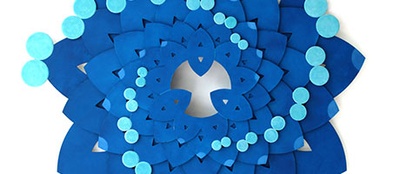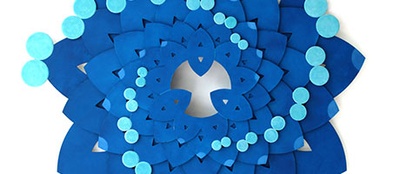 As above, plus
access to more detailed studies
including recipes or charts. You'll also be able to make
requests
for topics, translation or study (as long as they're within my field).
Art Enthusiast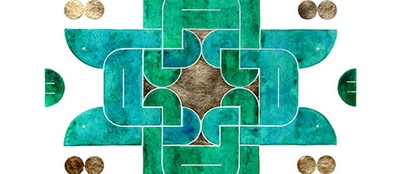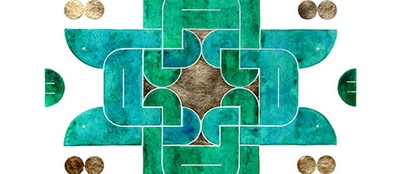 As above, plus a
complimentary copy of any new e-book
or downloadable I publish, and a perpetual
10% discount
in my shop (you'll need to ask me for the code the first time).
About Joumana Medlej
Hello and welcome!
My name is Joumana Medlej and I'm an artist specialised in Kufi calligraphy, originally from Lebanon and now London-based. My work revolves around remembrance of the larger and eternal reality beyond our day-to-day lives. It leans on geometry—the system of relationships that holds all things together— and dwells on archetypal themes, most notably cosmology, mapping the symbolic universe and our place in it. It's also defined by the materials I use, having moved away from synthetic and plastic substances to embrace the alchemy of natural colours. I practice age-old methods of preparing pigment and forage locally to make my inks and paints, grounding the work firmly in our beloved Earth, bringing the two worlds together.
I started this Patreon in 2016 and its aim has evolved as I have. As of 2021, it's a means for me to share all sorts of behind-the-scenes I don't wish to make public—processes, thoughts, experiments, discoveries, even failures — in the areas of artistic creation, Kufi studies, and research into the art technology of that same time period (roughly corresponding to the "Golden Age" of the Islamic world).
What to expect:*

Art diaries: inspiration, sketches, work in progress, technical insights, (opinionated) thoughts on art and being an artist.
Translations: I'm still working on translating medieval Arabic inkmaking manuals and recreating their recipes, to be made into highly accessible e-books when completed. Along the way I sometimes post threads about this on Twitter, but I can do so in more detail here. (May contain the occasional rant about bad translations if they infuriate me enough.)
Kufi research: Analysing Kufi styles, both well-known and obscure, from a variety of inscriptions, with a view to teach or at least catalogue them for artistic use (also contributing to a better overall understanding of the Kufi tradition). One day there will be a Big Book of Kufi, but in the intervening years it would be a pity to not share my findings as I go.
The idea is to make more frequent and spontaneous posts, longer than tweets but much briefer and more digestible than finished articles. I can't promise a regular schedule, only that the above is what I do full-time, and with no book project demanding my attention as was the case for the past 2 years, Patreon is now much more centre-stage in my work day again.
By subscribing** to this page, you get insider access to all this private content. Depending on your tier you also get to make requests, for instance to have a particular recipe translated, technical advice etc. Subscribing also makes you a part of my creative work, helping me bring a little more beauty and magic into the world. In former times, the artist was responsible for society's mental well-being. This is long forgotten, but I think we still know it instinctively: Art is not a luxury but a basic human need. As our bodies need food, our souls need beauty and remembrance, especially in these fragmented times. Thank you for keeping this alive!
*
I reoriented this page in July 2021 after finishing my book Wild Inks & Paints, so the content up to that date may not fully reflect this.
**
Don't hesitate to join for only a short while, or to pause your pledge when you need to. There is no obligation and I appreciate every contribution, even if it's just a comment. If you're not clear how Patreon works, check out this short video.
By becoming a patron, you'll instantly unlock access to 224 exclusive posts
By becoming a patron, you'll instantly unlock access to 224 exclusive posts
Recent posts by Joumana Medlej
How it works
Get started in 2 minutes