Mary Bue
is creating music, art, writings, yoga
Select a membership level
A dollar a month keeps the demons at bay
$1 a month - I am so grateful to e-hang out with you! A wave and a smile as we cross the street near each other.  You will get access to my Patreon-only feed and all the über-personal stuff I ramble about.  You'll be in the know of my mental/spiritual/emotional inner-workings!  
You're gifting a virtual monthly coffee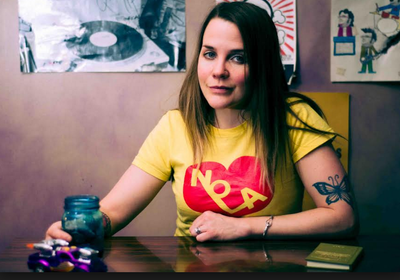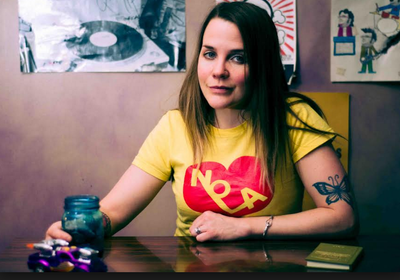 $3!  It's like a gift of a delicious coffee once a month w/ me! And I LOVE COFFEE! You'll get the patreon-only feed, as mentioned above.  You'll be given access to lots of exclusive content via these messages ( photos / artworks, videos and occasional MP3s of songs, etc) for your digital safe-keeping :) 

You are a sweet apple in my ocean!
CHEERS!  This is like treating me to a slice of vegan carrot cake once a month ... and I am obsessed with carrot cake!  Deep level of support and I am sooo grateful for your energy exchange here!
You'll get all the previous things like the exclusive feed and downloads and stuff 
 You'll get exclusive access to Yoga class downloads from my near weekly online yoga classes (a huge file of 30+ previous classes and more always coming
About Mary Bue
Hello dear! My name is Mary Bue and I'm an independent musician,  poetess,  troubadour,  yoga instructor, music teacher,  retreat guide,  wanderer,  and BIG lover of life currently creating stuff in Minneapolis, Minnesota.
Thank you for arriving at my Patreon page.  This is an extremely unique platform for creatives.  It is an opportunity for the people that like what we do to support us directly,  in an on-going,  sustainable way so that we can have the resources to make what we do,  with love,  with time,  with the knowledge that we are held up by YOU.  It means so much.  
Photo by Jon Hain

As for me ... 
I've been writing and performing original music for a long time now,  almost twenty years.  I put out my first album in 2000,  recorded in my friend's dad's attic studio in Phillips, WI (which was legit!).  This was a time when you sent manilla envelopes with an 8x10 glossy headshot,  a cd or tape,  and a cover letter to venues to get booked.   I've played probably over a thousand shows to date.  From beautiful stages,  to weddings and funerals,  to peoples' living rooms,  to grocery store delis.  Hundreds of songs written,  poems,  doodles,  paintings,  put on puppet shows for my parents and friends,  and used to sell little cartoon books to my aunt Janet for a nickel a piece. Oh and I paint cow portraits!  I love making stuff to share.  And I don't plan on stopping,  but damn,  I've been tempted!  
*This video is from 2015 when I switched genres to singer-songwriter on piano to more indie rock guitar grunge thing*
Since I've been doing this for awhile and no record label or sugar daddy has "saved" me (lol!  don't need no saving!),  I've relied on grants,  waiting tables,  bartending,  crowdfunding (thank you!),  barista-ing,  handing out condoms on the street (no joke!  HIV prevention outreach work),  working in a prison (also no joke!), and JUST closed my yoga studio Imbue Yoga to focus more on creative pursuits ... oh and teaching piano and guitar lessons ...  And try to have friends and cook food and run and ride bicycle and date and live a life ... 
What I'm getting at is:  I'm gonna keep making stuff,  and if you LIKE what I make,  I'd LOVE for you to consider becoming a patron of my music,  art,  writings,  and yoga classes!  As Jack Conte,  creator of this new way of supporting artists says,  (I paraphrase) - "you are giving people an opportunity to pay you for what you do."
This is in no way a threat that "if you don't support me,  I'll quit!"  but rather,  if you throw in a few shiny coins or green or plastic every time I make a thing,  that will just be more fuel to make more things,  and tap into the muse,  and have space and time and grace to tap into the muse without so much stress and fear of the money anxiety!  To make art for the sake of expressing what the muse wants.  Maybe it's not even so grandiose,  maybe some of it is coming from the earth,  maybe some of it is coming from my neuroses,  maybe some of it is catharsis for me or you,  maybe some of it just SUCKS like some youtube commenters would assert ... regardless,  I wanna keep making it,  and if you like it,  I'd love you for you to,  well,  buy me an imaginary patreon coffee here and cheers me when I make a thing so I can keep making songs and writings and not burn out because our economy does not value artists as much as we say we do.  I can show you my digital download paychecks.  They are very depressing ... HA!
You may be asking yourself, "Why would I do such a thing???" Well, let me ask you: Do you like subscribing to magazines? Or Spotify? Or XM radio? Or Netflix?  
What if there was a way to subscribe to an artist DIRECTLY and cut out the middleman?
Think back: Were you ever part of a fan club or maybe still are? Do you love being privy to the new stuff, the backstage, the bloopers? THIS IS THE WAY!
Back in the day,  Kings and priests and the rich-y rich would become become patrons of artists.  They would hire them to create (think Michelangelo and Da Vinci).  This is KIND of like that,  except you're giving the artist full creative control.   You give,  I give,  we get along,  I continue to amuse you,  make fun things,  serenade you ... and
at any point that you find you are sick of me,  you can bow out!
 HA!  OR,  you could stay in the relationship and watch it change and grow.  We can learn from each other.  We can evolve together!  Kinda cheesy,  but true.  Kind of like Kickstarter/crowdfunding for support on one big project,  with
Patreon can offer continuous support/patronage,
you choose the amount you are comfortable with giving per "thing" and can cap that amount according to your budget
, and you can change that amount or unsubscribe at ANY TIME,  no obligation,  I won't even cry (well,  maybe I will ...) 
Here is how it works: 
Creating art as an independent agent takes time, inspiration and capital. Not to mention, rock solid relationships with listeners & supporters!  I put a lot of energy out into the world.  Constantly updating my social media,  monthly-ish newsletters that are SO SO SO LONG,  recording song snippets,  doodling,  writing poems on napkins,  blogging,  teaching yoga,   and trying to maneuver ways to satisfy all the people who want to "pick my brain."  
We all know that art might save the world,  but it sometimes is tricky for artists to pay the bills ;) This is
by no means a pity party,  as this is the life I've chosen
and also find tons of joy making music and teaching yoga!  But this would be a way to give value to the things,  therefore motivating to make more and more things,  as well as deepening my bonds with you guys!  
Know that your support will go to more recordings, the costs of touring and live shows, the fuzzy warm feeling in my heart for knowing you have my back.
I am SO STOKED to be in on this with you. XO MARY!!!
Tons more info about my work, pics, blogs on
www.marybue.com
BIG LOVE!!!
Cover photo by Jason Huntzinger :) 
Thank you so much for considering being a part of my Patreon community!  When I reach one hundred Patrons I will release piano sheet music of three of my songs (and give to you, Patron darlings!). 

For a few years I've been incubating a plan to create a book of sheet music with my piano songs (my first 5 albums were mostly piano based). This has also been requested to me by numerous people.  With 100 patrons on board, I'll feel the incredible support to take the time to make this happen and will be so happy to gift a few of the songs to you!  

Thank you!

1 of 1
By becoming a patron, you'll instantly unlock access to 215 exclusive posts
By becoming a patron, you'll instantly unlock access to 215 exclusive posts
How it works
Get started in 2 minutes