Select a membership level
EXCLUSIVIST [Exclusive Episodes+Posts]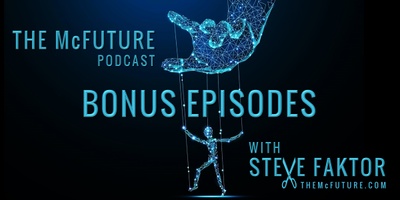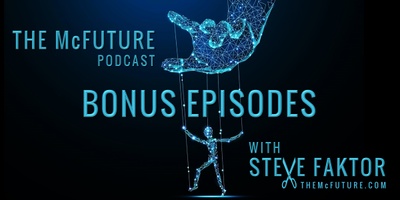 You'll get a custom link to our bonus podcast episodes (with simple instructions to add it to your favorite podcast player). Typically 2-3 per month. You'll also get Steve's weekly newsletter on the future. Finally, you can download a free digital copy of Steve's book, 
Econovation
.
PREMIER STREAMER [Live Q&A+Guests]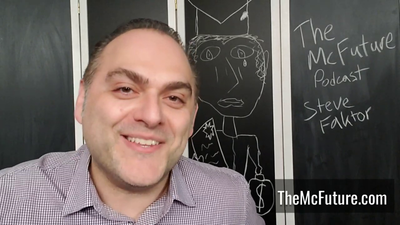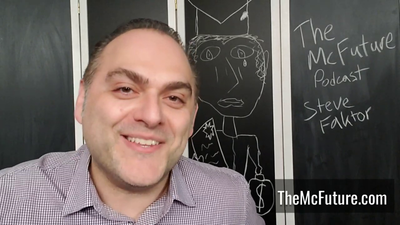 Invite to monthly live streams with Steve Faktor, who will answer your questions or give feedback on the most recent episodes of the show. If you can't make it live, you can access recordings of all previous streams. You can stream live interviews w/upcoming guests. No edits! You'll also have access to everything from lower $ tiers.

Platinum McFuturist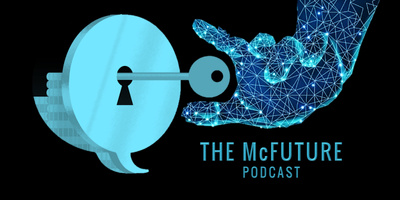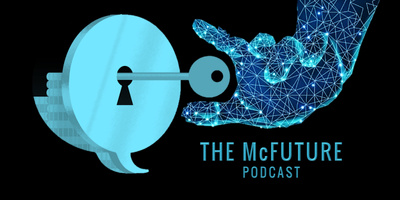 Your questions get top priority! They'll get answered by Steve in the live stream. Access to entire historical archive of the show and prior streams. Signed hardcover of
Econovation
(while supplies last).
Access to everything from all lower $ tiers.
About Steve Faktor
I twirled for years as a bear in a corporate tutu, scrubbing my words of anything interesting, resisting eating my trainer. When I finally got the nerve to bare my I ideas in public, many bought my book, read my articles, followed me on LinkedIn, signed up for my newsletter, and said nice things. But even without my tutu, I was still dancing to someone else's song. I straddled this uncomfortable middle - interesting and humorous, but never truly honest. Never truly me. Only occasional glimmers.
I was scared. What if the unfiltered me isn't good enough? What would friends, employers or clients think? I'm not exactly Mr. Rogers. My ideas are edgy. My humor is biting. And I don't easily fit into little boxes. I really need to Jazzercise... 
Today, my biggest fear is living as a functional facsimile of the real me. I'm finally clear on what I need to say and how I'm going to say it. I'm finally creating work that I'm not only proud of, but scares me. It's raw, deep, truthful, useful and devilishly funny. 
For the first time, I'm creating a show I would personally choose over others I consider terrific, like Freakonomics, Planet Money, Tim Ferris, and Adam Carolla. And I'm a harsher critic than anyone else will ever be.
The McFuture podcast has three main building blocks: tech, economics and culture. All three marinade in my experiences (and outrageous ironies) from years of doing innovation, finance, and futurism work for some of the world's biggest companies.
Some episodes will be philosophical, some funny, some out there. But all have a purpose, a point. While each is a standalone idea, they're all building blocks for my next book on the
one key
to succeeding in our virtualized future.
Since I'm balancing this and work obligations, I can't do heavily-researched deep dives every episode. Expect about three episodes a month, including some lighter, quicker ones. As the show becomes more self-sustaining through Patreon, sponsorships and live events, I'll move to a regular weekly schedule and add video, live feeds, bonus content. It's all up to you!
Thanks for reading, supporting and helping spread the word!
PS - Though my main focus is on creating great content, I'll do my best to reply to your comments and suggestions on Patreon or email (
[email protected]
).
PPS - here's a rough but entertaining older video, where I take a bit too long to explain the context for The McFuture: 
I'll add a high quality bonus episode for each regular episode of the podcast.
3 of 3
Become a patron to
Unlock 54 exclusive posts
Connect via private message
Recent posts by Steve Faktor
How it works
Get started in 2 minutes