MindShift Podcast
is creating Podcasts
Select a membership level
The MindShift Podcast Base Level Support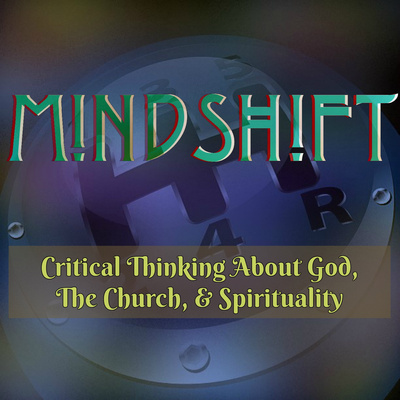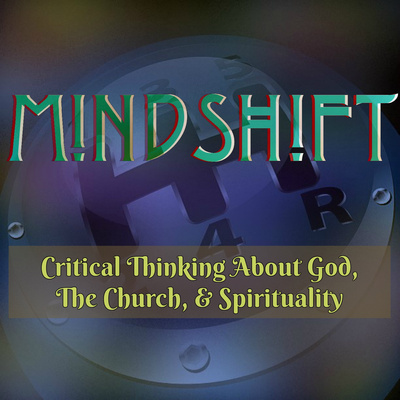 Supporting the show gives  you access to the MindShift Podcast closed, private Facebook group.
Be a part of the ongoing conversation!
Discuss faith and more, in a safe and non-judgmental space.
Access to early show ideas and thought process.
Input into future show topics, Q&A, etc.
Join a community of supportive people worldwide!
Support MindShift Podcast at $5/month!
Receive a beautiful gift from North Wales! Help support the show and I will send you a fantastic gift from where we live--something you can only get by supporting MindShift podcast at $5 per months.
Support MindShift Podcast at $10/month!
If you choose to help support the show for $10 a month, I'll send you a great gift--a MindShift Podcast t-shirt! Let me know your size and color you want and I'll send it your way.
About MindShift Podcast
MindShift podcast (originally "The Preacher's Forum podcast") is here to assist those who are in the process of deconstructing their former faith in controlling religions. To that end, I interview and interact with a wide range of guests who have done exactly that. Listening in to other people's shared experiences will help you to think through the issues, identify with their stories, and also critically process your own experiences.

It seems clear from existing polling data, that the church--at least in the West--is in serious decline. Many thousands are indeed leaving the church, but not necessarily giving up their faith in God; others are exploring other religions and philosophies of life; while still others become angry theists, atheists or agnostics. I don't know where you fall on that spectrum, but even if you weren't raised within any particular religion, you have in many ways been affected by it—whether you realize it or not.

Every person has a different experience of deconstruction, but one thing is certain: religion has done a tremendous amount of damage to people worldwide--beyond religious wars and global terrorism, there's also the effect on people's mental health, relationships, sexuality and more. In particular evangelical, fundamentalist Christianity has much to answer for, and I point out its many fault lines.

This is my backstory, and this podcast Is here to assist ex-evangelicals to process these oftentimes toxic and damaging experiences. 

MindShift will help you to do just that—to have a mindshift. Listening to the podcast, and interacting with other supporters, will enable you to think through issues critically, and to reflect on a wide variety of topics relevant to your own deconstruction. I am also adding bonus material provided here on Patreon for supporters. By engaging with all of these resources, you'll learn how to move forward in pro-active ways, rather than in reactionary and unhealthy ways. 

As a teacher and former pastor of a church for nearly 12 years, I combine both my passion for teaching and critical thinking together with my lifetime of experience in evangelicalism and full-time ministry. I lived it...I grew up in it...and I walked away from it all! 

Moreover, as a transplanted American living in the United Kingdom for the last 15 years, I am able to bring a unique perspective on life, culture and religion from outside of the mainstream, North American point of view that so often dominates the media, the church, and theology.

By supporting MindShift, you'll be helping me continue to cover such expenses as travel costs for podcast interviews, website expenses, monthly podcast hosting, offsetting the cost of equipment upgrades, and so on.

Thank you for supporting the ongoing work of MindShift!
$228.92 of $500
per month
I want to build my audience of listeners so that ultimately this can support me monthly, as well as cover the expense of running MindShift podcast and on my blog, MindShift Podcast website.
1 of 1
Become a patron to
Unlock 261 exclusive posts
Connect via private message
Recent posts by MindShift Podcast
How it works
Get started in 2 minutes