Lucian
is creating Visionary Art and Magic
Select a membership level
DIRT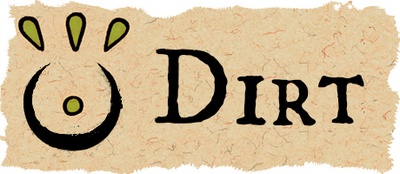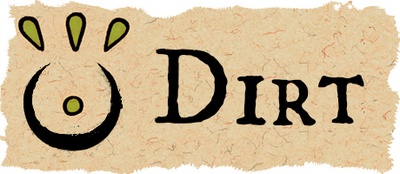 This tier is for those who just want to pour a little diesel into the Eris Engine.  No feed access or any of that noise: just diesel in, Chaos out. And, of course, my eternal gratitude, squirted directly into your astral eyes and food, with every injection of One Quid.

SEED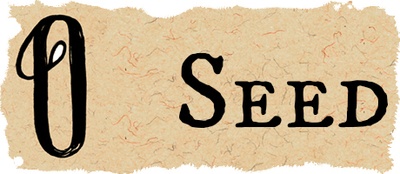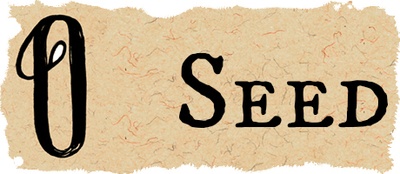 Be inducted into the Circle of Patrons. Witness the FEED.  In the FEED, I shall feed unto you, my peeping bird babies, tasty morsels of information about projects I'm doing, exclusive behind-the-scenes nonsense, details of magical workings, tutorials, teachings, tale-tellings, information of what events I'll be at and when, and the ability to be the first to grab new merch when I make it. I will push the Grubs of Information into your open beaks at least once a feed, so that you do not starve.

You also receive my undying gratitude that you are actively supporting me, your uncle Lucian, a desperately weird queer wizard artist who is currently not wearing socks. But, this is invisible.

INK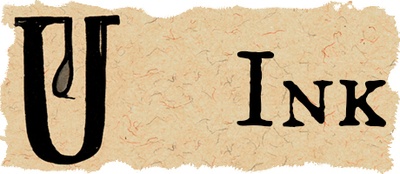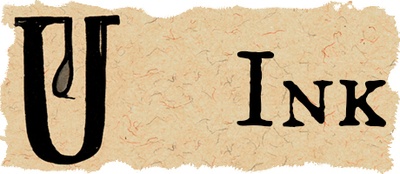 Every month, YOU, an INK, have the ability to petition me for a two card tarot draw.  Send your request in by email or patreon message and I will do it to it.  You are entitled to one draw a month.  You can do it at any time!

You naturally also get access to the FEED, there to be FED informations to your heart's content.

Furthermore, you will have the opportunity to buy whatever new merch gets made way before anyone else - but with free shipping to anywhere!  You will also be bestowed with the arcane ability to make me print whatever image from my back catalogue you like, just for you, for a flat rate of £10 (and free shipping to anywhere), at a maximum size of A4. Use this gift unwisely.



About Lucian
Salvete, internet.

My name is Lucian, and I'm an independent occult artist, living and working in Cambridge, UK.  My artwork is an honest and authentic extension of my relationship with gods old and new, other worlds and their inhabitants, and the spirits of the land we share.  I draw daily, and have for about a billion years, and while my primary media are alcohol markers and pigment ink, I'm branching out in all directions. 
To date, I have published three illustrated works: a beautiful edition of the 17th century demonology grimoire,
the Ars Goetia
, a proudly queerwashed version of Oscar Wilde's play
Salome,
and my most recent, a riotously queer original work which will introduce you to a world of gods, spirits and the men that love them,  
An Ode to Divine and Dirt
.  Most of the illustrations for An Ode to Divine and Dirt can be 
explored for free on my tumblr
.  I say "most" because you know how tumblr is with its allergy to the naked human body.  Rest assured any art that gets posted here wouldn't be subject to the same tyranny.
Most recently, with the significant support and aid of my gorgeous patrons on here, I released the Threshold Tarot - a project I have wanted to do for about a decade - which is available for purchase 
here
.  The first edition is major arcana only, and the second edition will be a full deck.
I see the creation of printed work as being the actualisation of long-running magical projects.  Printing and publishing is an arduous and expensive process, and I'm nothing if not easily bored.  Patreon motivates and sustains me.  Your support is frequently the vital breath I need to get over the final hurdle. 
Here's what I've currently got cooking:
Where Am I, If Not Here?
 which was a one-drawing-a-day project I performed in 2016, exploring my life and mind's geography through coded illustrations. This can be seen in its entirety 
right here on my tumblr
.  I initially intended not to publish or sell this, but since then, I have changed my mind.  I feel sad that I spent so much time and love creating a year's worth of work only to have them moulder away on my laptop.  A book would bring closure to this deeply personal piece of magic.  I found the process of this project so valuable that the book includes directions and suggestions on how you can embark on something similar yourself.
The Deck of Fools
Unsatisfied with the lack of Japes in modern tarot circles, I wanted to create an oracle deck for Fools, by a Fool (me).  Every card in this 52-card deck is The Fool.  The deck is made of four suits with four character cards and nine court cards, and is designed to be read intuitively, with a sense of fun and play.  This is nearly ready.
I genuinely believe that Art Is Magic, and I feel that this is evident in my work.  I hope that my art will help you see through my eyes and that you enjoy what we share.

How My Patreon Helps You Enjoy Your Life More, And Helps Me Eat Great Handfuls Of Wet Soil While On My Knees In A Fen
I don't like thinking of myself as a brand, or of my work as a product.  I see no truth or spiritual authenticity in following trends or shaving pieces off myself to make myself relatable.  Patreon allows me to squirt my art juices forth without censure, and this is vital to me.  Historically, people have found this entertaining.
While the money was and never will be the goal, I, as do we all, need money to live, and to keep me aware that my work has a following.  Patreon makes my work self-sustaining, gives me the financial leeway I need to take risks and thus grow as an artist, and gives you the opportunity to sit there at the coal face with me, while I try to sculpt the coal face into my
own
face, hooting all the while. Metaphorically speaking, of course.
I am currently without a regular normal non-wizard job, because I was firstly made redundant and then the plague happened, so Patreon is my sole income. Every subscription is deeply valued.  The lowest tier grants you access to my feed, which updates several times a month with my work and doings, and bestows upon you the ability to ask me for personal advice on work of your own.  Higher tiers grant access to the monthly vision, the ability to ask for tarot readings, postcards full of lies to be sent you in the post, discounts in my shop, and more.  Lots to do and see.  Get involved!
$126.27
-
reached!
per month
Tabling at cons, even if the event has subsidised tables for small press weirdos like me, is expensive.  The average cost of a con, inclusive of travel, food and accommodation, is around £300 for me - depending on location.  Travel is the major kicker!  $100 will go a long way to getting me to the next convention, no matter when it is, worry-free - and the more cons I can get to, the more people can enjoy the server-wide event that is me in the flesh.

2 of 2
By becoming a patron, you'll instantly unlock access to 488 exclusive posts
By becoming a patron, you'll instantly unlock access to 488 exclusive posts
How it works
Get started in 2 minutes