Mitch Benn
is creating Satire, Songs, Sci-Fi, Skepticism, Scribblings & Alliteration
Select a membership level
Become A Patron
$1
per Per Thing (song, EP, short story/serial chapter, video…
 Thank you for supporting me! You are generous and making a real difference!
You will receive an exclusive welcome gift in the mail (if you're happy to provide a delivery address).
You'll be sent links to new content as soon as it's ready, including EXCLUSIVE patron-only songs and videos.
Access to a patron-only blog where I'll keep you updated on what I'm up to, you can comment and I will actually reply and stuff!
Discount Code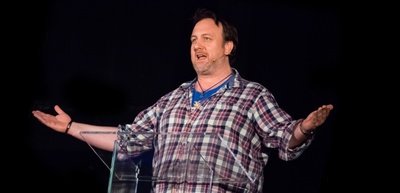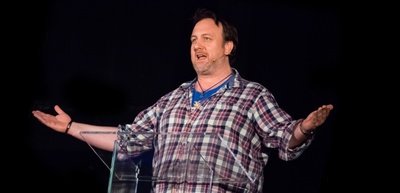 $3
per Per Thing (song, EP, short story/serial chapter, video…
Thank you for supporting me! You are very generous and handsome/fragrant (delete as appropriate)! You get:
A discount code which can be used  any merchandise I have for sale (CDs, DVDs, T-shirts, books, that sort of thing). It varies.
PLUS everything the $1-a-Thing people are getting.
Voice Recording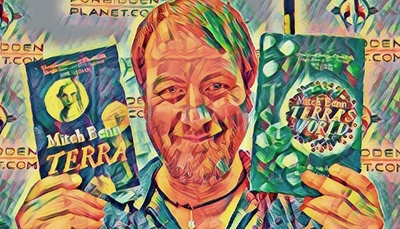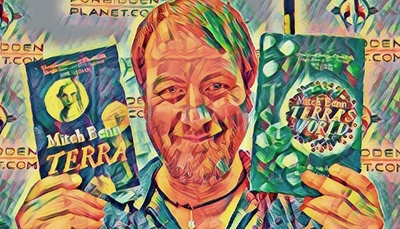 $5
per Per Thing (song, EP, short story/serial chapter, video…
Wow! Thank you for supporting me and being so generous! You are very charismatic with excellent discerning taste! You get:
A personalised voice recording once per year; this could be a birthday message / personal greeting / death threat (not the last one).
 You may know I do the odd reasonable impression (Elvis, Liam Neeson, even Chewbacca …) so whether it's my own voice or my take on someone else's, I can record a short message for your general amusement. 
Plus everything the $1 and $3-a-Thing people are getting.
$1,219
per Per Thing (song, EP, short story/serial chapter, video…
About Mitch Benn

Welcome to my Patreon page, friends... I expect you're wondering why I asked you to meet me here.
I'll explain at (inordinate) length in due course, but basically:
What is Patreon?
Patreon is a platform which supports independent creators (like me) to produce art, music, literature, podcasts and videos
You can become a Patron from as little as $1 per month – or cap how much you give
Patreon provides creators with a regular income and creative freedom to produce the things their Patrons love
It's a space where my Patrons and I can collaborate and communicate easily
You may be asking yourself ... what's in it for me?
Access to exclusive content I produce, like songs, writing and videos
Cool rewards such as guest passes to my shows, discounts and personalised stuff just for you
Be part of an awesome group of Patrons who have a genuine – and much appreciated - voice in new creative ideas and projects
Feel warm and fuzzy for supporting independent artists to create content that's truly free from commercial influences
So how does it work?
If you choose to become one of my Patrons, you can pledge amounts from $1 per Thing (I know most of you are Brits like me but Patreon is an American site so dollars it is. They're worth about the same these days anyway). Then every time I produce a Thing, be it a new song, new video, podcast or whatever, I will then receive that amount into my Patreon account (who then pass 95% of it on to me). So if I have to take some time off, or just get lazy and forget to produce any Things for a couple of weeks, you pay nothing until I get my act together. You can also CAP your monthly contributions, at, for example, $5 or $10 a month, so if you're pledging say, $1 a thing and I get a touch of the vapours and start writing two songs a day (as I have been known to do), you don't end up shelling out 60 bucks just because I've gone a bit nuts.  You still get access to all the Things even if you hit your cap, of course.
In addition, I'll be producing extra stuff JUST FOR YOU, my supporters. Exclusive songs, videos, surprises and rewards, to thank you for your help because you will be supporting me and taking an interest in my creative process and will as such be my  BEST FRIENDS. Although if you turn up unannounced in my garden at 3am I will still call the police. Just thought I'd make that clear.
But what, I'm sure some of you are wondering, is That Mitch Benn Off The Radio doing here?


Surely this sort of thing is for new artists trying to get a foothold in the business, not greybearded old gits who've been going since the 90s?  There is still a lot of misunderstanding about what crowdfunding actually is.  Crowdfunding is a way for people to directly support and sustain artists and creators whose work means something to them, in a collaborative framework, making it possible for those artists and creators to carry on being inventive and risky in this ever changing world in which we live in, as Paul McCartney so awkwardly put it.  The whole "is crowdfunding begging" debate is nonsense; crowdfunding isn't begging in the same way it isn't macramé or windsurfing.
We all like being able to access online content for free.  I myself experience genuine indignation if some old video or TV show I'm looking for on YouTube isn't up there, for free, RIGHT NOW.  And it's important to give stuff away; it's how people discover you.  And not everyone CAN pay.  But somebody has to get paid at some point or one day there won't BE any more content.  If the only people who can make artistic stuff are the cravenly mainstream or the independently wealthy, life is gonna get pretty dull pretty fast.
Second thing to bear in mind is that I am now literally Mitch Benn OFF The Radio.  As many of you will have noticed, I'm no longer appearing on The Now Show. I haven't been "sacked" ... I just wasn't asked back one series and there's no reason to expect I'll be asked back in the future. And you know what? I'm actually pretty okay about that. I had a good long run on the show, it's provided me with whatever public profile I have and the whole point of The Now Show when it started was to find new radio comedy talent (that's how I got the job in the first place) so maybe it's time I made room for some new people.
And in one respect it is a bit of a relief; The Now Show was a pretty relentless drain on the creative resources, having to produce songs which, by and large, would be broadcast twice and then forgotten about. But by the same token, I liked being OBLIGED to come up with new stuff all the time. I enjoyed not even having the option to slack off. Part of the plan with Patreon is to recreate that impetus, make sure I keep creating new things.
Because if anything it's more important now than ever before to keep the satire flag flying, by any and all means necessary and via whatever media may be available. And when I'm producing satirical material directly for my fans and supporters rather than via the radio, I won't have to keep taming it down for the Archers crowd or indeed worry about Punt & Dennis bagsying all the meaty stories that week just because I didn't turn up to the writers' meeting again ...
It's also true that the loss of The Now Show has made a significant dent in my finances. I wasn't getting paid as much as most people seem to think I was (a lot of people are still under the charming delusion that the minute you've appeared on any broadcast media with any regularity then you're living in a gated millionaires' community and driving a Bentley. Such is very much NOT the case) but the Now Show did represent the closest thing I had to any sort of REGULAR income in my otherwise entirely piecemeal and chaotic monetary affairs.
It's a sad fact that it's almost impossible these days to make a living - not even a decent living, just A Living - as a working comedian, if you're not on the TV. It's not so much that the TV pays so much better than live work (it doesn't always); it's more that as a live gigging comedian, you're constantly having to compete with the comedians on TV as they're usually touring as well. It's entirely understandable; if people have the choice between spending £15 to go to a comedy club to see three or four comics they've never heard of, or £30 to go see That Guy Off The TV, most of them will go to see the guy off the TV. The money comedy clubs pay the acts has hardly gone up a penny since I got into the business twenty years ago, while the overheads (petrol, train fares, hotel rooms) have rocketed in price, as has the cost of living in general. That old 90s prediction that comedy would become "the new rock & roll" has come true in as much as now, like in the rock business, there are a couple of dozen acts at the top of the tree making millions while everyone else struggles to pay the rent.
And this is where you, my wonderful generous damnedly handsome PATRONS come galloping to the rescue ...
With your help, I can not only keep producing comedy songs, videos, podcasts etc. but I will be able to prioritise the most creative elements of my oeuvre (yes, I know, but it is the best word for it) and indeed take my work into rather edgier territory than has been possible, or at least advisable, heretofore.
And that will be at least partly up to you as well; the collaborative nature of Patreon will allow me to exchange and discuss ideas with you, the Patrons. While I've spent much of my career as a solo artist, I love bouncing ideas off people and producing unique little artistic fusions and crossovers. You'll not just be funding the Things, you'll be helping to define and create the Things.
So, if this is something you'd like to get involved with, check out the different pledge options in that column over there, see if there's one which suits you, and let's start making fun stuff together! 
$1,218.69 of $2,000
per Per Thing (song, EP, short story/serial chapter, video…
This is the big one; if I could generate $2000 a month through this site that would cover my rent and basic living expenses. It would free me up to concentrate on producing the kind of work that I want to make and that my supporters want to see and hear.
5 of 6
Become a patron to
Unlock 218 exclusive posts
Connect via private message
Recent posts by Mitch Benn
How it works
Get started in 2 minutes