Stefanie Grunwald (@moertel)
is creating neo-noir pixel art animations, lenticular postcards & pins
Select a membership level
D I U R N Λ L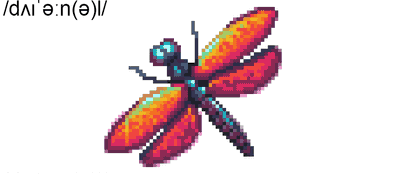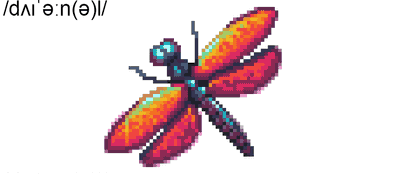 diurnal - adjective
of, or occurring in the daytime


It's called carpe diem for a reason, right? Watch my nighttime scenes come to life from a safe distance with weekly work-in-progress screenshots.

A R T W O R K S
✦ Exclusive News Feed
✦ Early Access to Artworks
✦ Weekly WIP Screenshots

I C O N   P A C K S
✦ Free Access to Icon Packs
✦ Vote on New Icon Pack Themes
✦ 1 Icon Request (per month)

Includes Discord benefits
V Ξ S P E R T I N Ξ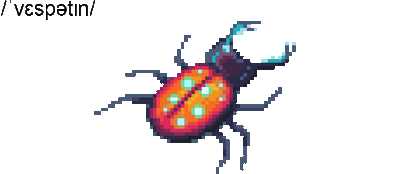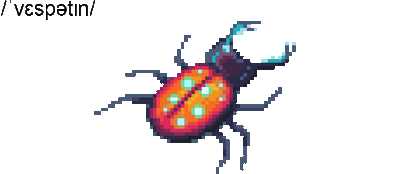 vespertine - adjective
of, or occurring in the evening


From sunset to dusk you cheer me on, valiant little friend. Get awesome goodies for every new artwork such as stickers and lenticular postcards.

A R T W O R K S
✦ Exclusive News Feed
✦ Early Access to Artworks
✦ Weekly WIP Screenshots

I C O N   P A C K S
✦ Free Access to Icon Packs
✦ Vote on New Icon Pack Themes
✦ 10 Icon Requests (per month)
✦ Early Access to New Icon Packs

M E R C H
✦ Wallpaper Downloads
✦ Lenticular Postcards (new artworks)

Includes Discord benefits
N O C T U R N Λ L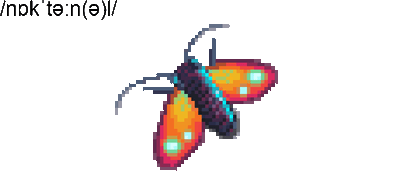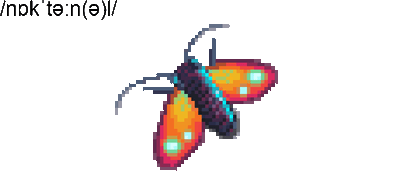 nocturnal - adjective
of, or occurring in the night


Welcome to the dark side! I see you're very attracted to street lights and you cannot get closer to them than with my Photoshop source files.

A R T W O R K S
✦ Exclusive News Feed
✦ Early Access to Artworks
✦ Weekly WIP Screenshots
✦ Photoshop Source Files
✦ Animation Source Files

I C O N   P A C K S
✦ Free Access to Icon Packs
✦ Vote on New Icon Pack Themes
✦ 20 Icon Requests (per month)
✦ Early Access to New Icon Packs
✦ Icon Pack PNG Files

M E R C H
✦ Wallpaper Downloads
✦ Lenticular A4 Prints (new artworks)

Includes Discord benefits
About Stefanie Grunwald (@moertel)


  ✦     W E L C O M E     ✦   


Hey there! I'm Stefanie (or Steffi or Stef), a self-taught
pixel artist
from Hamburg, Germany, and you probably know me as moertel (pronounce: myrtl) around the internet.
     A B O U T   M E     


I started making art in 2016 at the rather old age of 30. No formal art education to back me up, no endless free time to brush my skills. In fact I'm a software engineer by day (Python, Scala and Golang, in case you were wondering) and mostly spend my weekends and holidays to work on my pixel art animations. I'm living proof that no matter how old you are - it's never too late to start and you don't have to draw every day to make good art. (Though I guess it would help, haha.)
     A B O U T   M Y   A R T     
Highways, street lights and buzzing cities are the key elements I love the most and want to encapsulate in my art. My themes and motifs are deeply rooted in realism, with a hint of nihilism but far away from the supernatural or magical flair that often surrounds pixel art. My sceneries are like taken straight from a neo-noir movie and I embrace the bivalence, the blurring lines and the interplay of light and shadow.
     P A T R E O N     
If you choose to support me on Patreon, that would mean the world to me!

With the help of my patrons I've been able to fund the creation of my lenticular prints (they're like little pocket movies, check them out!) and there are many more ideas that are just waiting to be brought to life. We're planning a pixel art calendar and a monthly pin club, and this whole endeavour is only just getting started.
Join me on this exciting journey!
Thanks so much for reading! If you have any questions, you can always reach out to me at [email protected] Have an awesome day ahead and hope to chat with you soon.
Cheers,
Stef
   F O L L O W   M E  


Desk Calendar

Oh the excitement on the first day of the month! For all patrons who help me achieve this goal, once it is reached you'll all receive a desk calendar (A6 wide-format) with one artwork for each month of the upcoming year. The pages will be perforated, so you can keep, gift or mail the postcards.


Patreon-only poll for the designs
Desk calendar as a one-time reward for all tiers
2 of 3
Become a patron to
Unlock 159 exclusive posts
Connect via private message
Recent posts by Stefanie Grunwald (@moertel)
How it works
Get started in 2 minutes