Natural Curiosity
is creating opportunities to grow!
Select a membership level
Special Thank You
$5 or more per month -  We appreciate this thank you gift and we will be happy to give you an answer to your most burning questions via email. AND access to exclusive posts and bloopers too.
Mastermind Group - Creators & Biz Owners
Creators who run their business want to be able to live and work with support and lifelong friendships. Doing it alone can be overwhelming.
Join other savvy creators building their business including creating graphics, YouTube channels, Podcasts and many more ideas and get the support you deserve, that fits your lifestyle.
We meet every week at 8:00 pm Central time on Tuesdays. We use Zoom Video chat. The $50.00 fee is only paid once per month.
End isolation
Share experience and knowledge
Get answers to questions
Solve nagging problems
Gain confidence
Make faster decisions
Make Lifelong friendships
Put the power of a mastermind to work for your business.
Monthly SHOUT OUT! Video Ad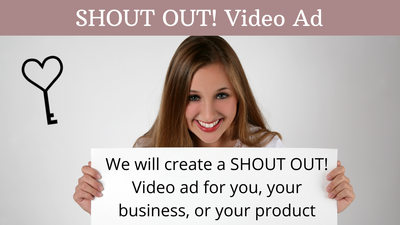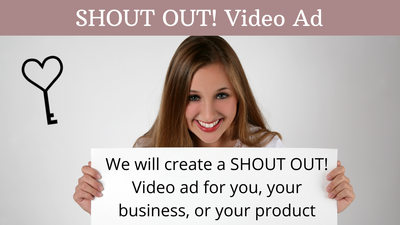 I like shining the light on the good things this life has to offer. This monthly service is creating a special SHOUT OUT! Video ad for you, your business, a product or service.
You can choose to have your happy client do a testimonial for you or with you. You can also upgrade and I will share it to my social media channels.
These Shout Out! videos are no more than 2.5 minutes and are full of passion and excitement. (See Examples)
https://www.youtube.com/watch?v=ymPiaUYQ9iA&t
and
https://www.youtube.com/watch?v=ymPiaUYQ9iA&t
About Natural Curiosity
Howdy Friends,
Thank you for joining us in this cool place where we are learning how to be free and happier everyday.
I'm inviting you to become a part of some fun adventures. Whether you listen to our podcasts, watch the videos on YouTube or join our business Mastermind, I appreciate ALL of you who participate in this cool community. You are always able to subscribe, share, support the channel, send messages of hope, encouragement, and tips/suggestions. As a patron on my Patreon page you will be given the opportunity to join in on our adventures, gatherings and insiders information.
Check out the levels that are available for you on the right side of this page. ----->
I love sharing my ideas, talents and my sense of adventure. I will also share life lessons, tips, strange encounters, interesting places and people I meet along the way.
Because of this strong community I get to pursue my dreams of living a fun, creative, and exciting life AND BRING MY FRIENDS ALONG WITH ME!!!!
The power of the people!!!
Now, it takes courage, strength and faith to make this happen AND I give all the credit to my friends and supporters for their encouragement and trust.
I'm inspired to spend time creating videos and podcasts to share this journey and my life with my friends (old and new).
Questions...
I can only afford a three-dollar pledge, but does it really make a difference?
Yes, every dollar makes a huge difference! Your three-dollars may be just what we needed to get to a new location or replace broken equipment.
Can I stop donating in the future?
Yes of course! We only want you to give when you feel led to do so. If you can't afford to support Natural Curiosity in the future, or you need to give less, log in to change or stop supporting at anytime.
I just want to give, do I have to take the rewards?
No, you dot have to redeem the rewards. If you'd just like to give, we are thankful for your support.
I have other questions!
If you have other questions about the rewards or how Patreon works that you don't see listed here, then feel free to email us at
[email protected]
To help make this dream of being free & happy come true, I have created this Patreon channel where supporters can come together to offer their assistance.
WHAT IS PATREON?
Patreon is like a club for supporters and allows me to give you more of what you're looking for. Adventures in curiosity :) travel, exploring, business tips, cruises and my dream of an RV life. You will also receive exclusive insider access to the behind the scenes activities and lifestyles. Patreon also supplements the income I need in order to give you what you're looking for. It's a GIANT win-win-win! "Patreon is a membership platform that makes it easy for creators like me to get paid."
Thank you,
Marian and friends
Legal notice
:
All information provided on this site is for the personal use of Paid Patrons only. Unauthorized copying, downloading, reproducing, distributing or sharing of any paid content is a violation of the terms of use of the Flexible Lifestyle Community  and a violation of federal piracy laws and can result prosecution, including fines and or imprisonment.
$242.97 of $250
per month
When I reach $250.00 a month I will start creating extra content  I will have more time to create. 


2 of 4
Become a patron to
Unlock 49 exclusive posts
Connect via private message
Recent posts by Natural Curiosity
How it works
Get started in 2 minutes