Select a membership level
Coffee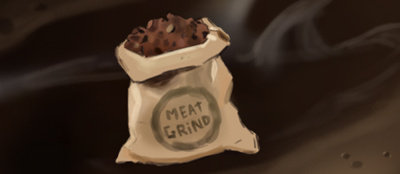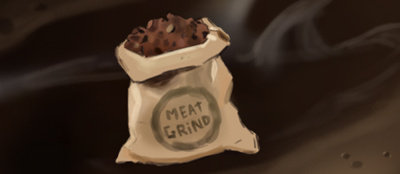 With this tier you have access to exclusive patron art posted here when its available, and access to a community discord with a skillshare room, hangouts, and several areas to talk about whatever you would like! If you dont receive your invitation, please message me!
If you would like to do a one time donation instead, buy me a coffee on ko-fi! 
https://ko-fi.com/meat
Includes Discord benefits
Meat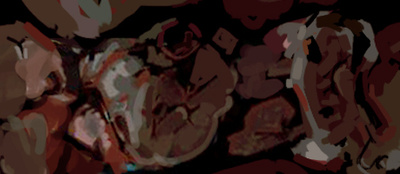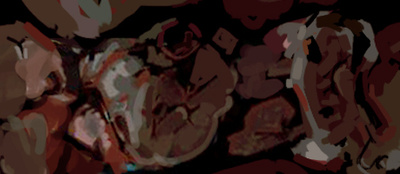 This tier grants you another exclusive area in the discord with access to art streams, where i will periodically do art in and answer questions, hangouts, and film analysis, where we can watch films together.  Everyone will have something they will focus on in the film, and when it ends, we can teach each other what we learned in our focus.  You also get access to a mailbag of questions for me to answer on streams!  This tier also includes access to weekly figure drawing sessions, from 7-9pm PST on Fridays in a special channel!

You also get access to content of cheaper tiers

Includes Discord benefits
Work-in-progress/Behind-the-scenes

Acess to Art streams and Film Analysis
Flesh
Limited (8 of 10 remaining)
With this tier, you will get access to all of the content of the cheaper tiers with the additional benefit of having access to educational resources.  This area includes a curriculum of skills i feel comfortable teaching, assignments for improving your art skills, and feedback on your work.  All of this being entirely optional.  You also get access to an exclusive voice chat where, weekly, i will check in to feedback work, and talk about learning art.  You also get access to weekly figure drawing from 7-9pm PST on fridays!

NEW FEATURE 2021!!! : Members of this tier will get a discount on online and in person workshops as well as early access to enrollment

In the future, this role may be changed or deleted depending on my capacity.

Includes Discord benefits
Work-in-progress/Behind-the-scenes

Acess to Art streams and Film Analysis

Access to educational material, assignments, and feedback
About Meat
Hi there, I'm Nic Boone, sentient meat made manifest. 

I work as an artist in the entertainment industry, mostly in games, sometimes on film or tv.  I spend a lot of my time organizing for a better world, working on unreleased personal projects, and educating when and where I can.

I run a small side podcast about art and ideas around art, as well as thing things im learning about or observations I make about the world. 

Id like to start to build a community for people to learn, grow, experiment, and self actualize.  Most of us have been alienated from being able to do these things in earnest.  The cost of learning art in school is insanely expensive, even for the cheapest options.  The discord this gives you access to is a place to share art and ideas, learn, and raise each other up critically, as well as a place to hang out and chat.  

Becoming a patron here supports me in my own growth, and goes to supportting the community in the form of providing figure drawing resources and models, as well as funding other communal activities in the space. 

While im open to providing process videos and tutorials in the future, right now the community is small enough to be a lot more personal.  i can review your work, introduce you to some concepts to study, and have more of a personal conversation.

Please check out the available tiers, and i look forward to having you all around.  if you have an issue getting into the discord after becoming a patron, shoot a message to me here or over on twitter.

Thanks for stopping by, and i hope you consider becoming a patron!

If I earn 100 bucks a month, I will open a new tier, with new perks!  This should also free me up a bit more to be more active in general.

2 of 6
Become a patron to
Connect via private message
How it works
Get started in 2 minutes