Nicki Newell
Creating Art, Digital Illustrations and Mixed Media Artwork
Select a membership level
Coffee Club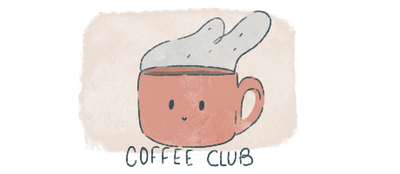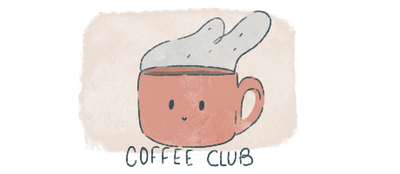 Thank you! You are now a part of my Coffee Club!
You will receive:
-My love and gratitude
-Access to my patreon feed which will give you insight into my life, process, current projects, upcoming products.
-A personal thank you card/welcome bundle when first joining
-10% Shop Discount
-Digital download/printable or coloring page

Work-in-progress updates (digital)

Video tutorials & lessons

Planner Printables or Coloring page
A Latte Love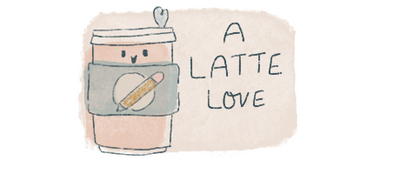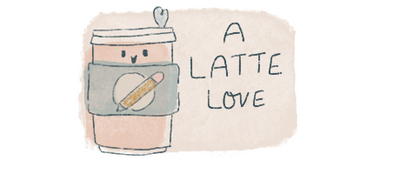 Thank you! You are now a part of my Coffee Club at the "A Latte Love" Tier
You will receive:
-My love and gratitude
-Access to my patreon feed which will give you insight into my life, process, current projects, upcoming products.
-A personal thank you card/welcome bundle when first joining
-10% Shop Discount
-Digital download/printable or coloring page
-Bi-Monthly Stickers(2 stickers sent to you every other month)

Work-in-progress updates (digital)

Video tutorials & lessons

Planner Printables or Coloring page
Barista Buds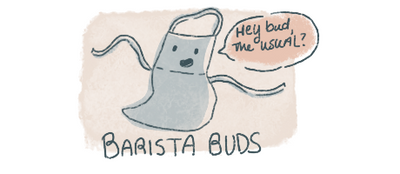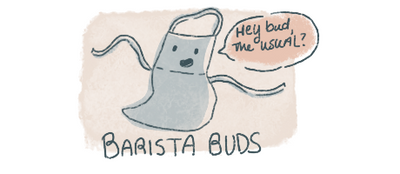 Thank you! You are now a part of my Coffee Club at the "Barista Buds" Tier
You will receive:
-My love and gratitude
-Access to my patreon feed which will give you insight into my life, process, current projects, upcoming products.
-A personal thank you card/welcome bundle when first joining
-10% Shop Discount
-Digital download/printable or coloring page
-Monthly Stickers (1 unique sticker as well as a freebie thrown in)

Work-in-progress updates (digital)

Video tutorials & lessons

Planner Printables or Coloring page
About Nicki Newell
Hello, welcome to my patreon page!
It is such an honor to have you here on my patron team! I am a small creator but I am working to build up perks and make this a place for people to connect and get exclusive access to my content. My online shop can be found at
nickinewell.art
So if you're new to following along in my journey I am an illustrator, artist, wife, and stay-at-home mom. My daughter's name is Odessa, you'll most likely be seeing snippets of her in my work or in updates as motherhood permeates every aspect of my life. My husband, Sean, is a programmer and we're so blessed for him to be able to provide for our family. His job allows me to stay home with our daughter and pour some time into my creative business. Though Sean's job provides for our family, with the move, growing kiddo, 2nd on the way and inflation money has been a little tight. I hope to someday soon be able to better contribute to our finances with what my business brings in.
Where does Patreon come in?
Patreon has been a dream of mine for a while, simply for the possibility of connecting more with my audience and that is my primary goal here. Thus I hope to give even the lower tiers access to a lot of great content. I also have dreams and aspirations for my business that I can't achieve without your help!
For example: with the current support I get from my patrons I am able to afford a better website to suit my needs.
My Time:
Currently, my creative endeavors are restricted to Monday and Wednesday mornings (when our awesome nanny is here) or Fridays (when Sean has off and spends the day with Odess). The support I get from Patreon currently helps me to cover the cost of my website, I'm hoping in the future it can also cover the cost of childcare. For now, I am so thankful just get a few hours a week where I can focus on my creative work. I'm realizing this time spent working is good for my mental and emotional health and allows me to be a better mom. I won't be trying to sneak in work whenever I can, I can focus on Odessa, engaging, and playing with her much more fully with some dedicated time to my craft.
Materials:
Most businesses take out loans to cover their startup costs and then hope to make a profit and pay back those costs. In my case, my husband and I don't have money to pour into my business regularly unless I make sales. Your support as a patron would go toward helping me to buy art supplies and materials to make new work as well as continue to upgrade my packaging to more eco-friendly options for my shop. I don't know about you but I'm a packaging nerd. If you want to offer your input on packaging choices and want info on where I'm acquiring eco-friendly materials then you've come to the right place!
Shop:
I was recently able to upgrade my shop, thanks to my current patrons! I am using Squarespace now, having moved from using Big Cartel before. I really enjoyed Big Cartel, they provide a great shop front but I wanted a website that was a bit more robust, had the shop option as well as a blog option and portfolio option.
These are just a few of the ways your money will be used to help me and my business. I have been doing this Patreon things for about a year now, so I am always learning and growing. So if there is specific content you would like to see please let me know and I will try to make it happen!
$400 a month would allow me to cover the cost of childcare while I work.

2 of 3
Become a patron to
Unlock 123 exclusive posts
Get discounts to an online store
Connect via private message
Recent posts by Nicki Newell
How it works
Get started in 2 minutes