Oppai-Man
Creating FreshWomen Visual Novel
Select a membership level
Loyal Oppai
Includes Discord benefits
My sincere thanks to you!
Petite Oppai
Includes Discord benefits
Episodes 1-5 if your lifetime pledge is $14+

Next episodes 2 weeks after Early Access
Soft Oppai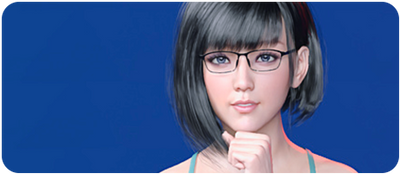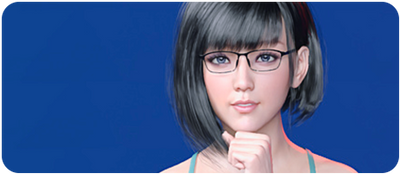 Includes Discord benefits
Episodes 1-5 if your lifetime pledge is $14+

Next episodes 3 days after Early Access

2 preview images per week
About Oppai-Man
Season 1 (Episodes 1-5):

This episode contains:
1662 renders
83 animations
Season 1 content:
6872 renders
179 animations
Platforms: Windows, Android, Mac and Linux
Hey, you found my page!
I welcome you with a warm heart!
I'm Oppai-Man and I create Adult Games as my profession.
I have worked in over 30 games in the last 13 years as a programmer, game designer and now as a recruiter and director of a team.
Developing adult games is my secret passion, and I have ten talented people working with me in this game, helping me with renders and writing.
I really want to expand my team by hiring additional skilled artists because I genuinely want to see this project reach its full potential!
FreshWomen

- Synopsis You're a young man trying to find out what happened to your father. But in doing so, you ended up having an accident that erased some of your memories. Now, with a clean slate, you moved to another town to start college. In your freshman life, you will meet several girls in a new world filled with fun, mystery, and sex


Will you enjoy the game?
I've been making games for 13 years, and my adult games have incredibly positive reviews. I'm confident that I can deliver memorable experiences with my creations and get you fully immersed in the game.
If you value stories, meaningful choices, comedy, and drama, then this game is for you. There is quite a lot of sexual content in the game, but the story can stand on its own. You might feel that some events will relate to your own personal life. The general tone will be happy, but if you're in a dark period of your life, I'd advise you to not play the game.
How often do you plan to release episodes?
Presently, my team is made of ten people, and we prioritize quality over quantity. To deliver new episodes faster, I'll use the Patreon money to hire and train new people, so we can keep a healthy and sustainable work routine and continue to deliver great content in a timely manner.
Making this game requires creating the art and animations, writing the dialogue, programming the game, finding music with the right vibe, managing the Patreon page and organizing the team behind all of it.
I love doing this, but please understand that it's a huge amount of work that is better to tackle with a team.
Why should I become a patron?
Rendering high quality 3D art requires expensive hardware and I need funding to complete this long-term project. We are ten people working in this for a living, and we want to bring more people for this journey, too. You're helping the game become a reality and keeping me from going back to doing this as a hobby.
Thanks to the people who bought my previous games, I could invest quite a lot of money into kick-starting this project.
So, no matter the sum you pledge, you're not simply buying a game from me, you are supporting a team of creators and, moreover, you're motivating us to complete the projects we start.
I create these games because I want to, and I love being generous with the energy I put into it.
Your patronage will, of course, be rewarded!
Prices shown in the tiers are monthly donations, paid up-front, that you can stop at any time. Please check the tiers for more information on the rewards I offer for your pledge.
If you happen to like what I'm creating and want to show your appreciation through a donation, please consider being my patron. No donation is too small, and every donation is appreciated.
My heartfelt thanks to you for reading my page and for playing my games!
Cheers,
Disclaimer
The games produced by Oppai-Man don't include any illegal or forbidden content according to the Patreon TOS.
Presskit
Become a patron to
Unlock 369 exclusive posts
Connect via private message
Recent posts by Oppai-Man
How it works
Get started in 2 minutes