Paraselene Players
is creating radio plays
Select a membership level
About Paraselene Players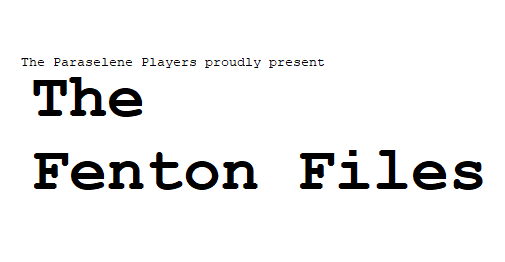 "There's always a mystery to be found in the hot streets of Tana Ruz. Solving those mysteries is the personal calling of Private Investigator Jack Fenton. These are the Fenton Files."

We are a small group of creatives seeking to create podcasts in the narrative style of retro radio plays. Our current project is a noir detective series in a steampunk setting. We invite you to delve into the files of private investigator Jack Fenton as he uncovers the mysteries of the world around him. We put our heart and souls into this character-driven narrative, and we would love to share more of it with you. Supporting us will grant you access to exclusive content such as bonus episodes, early releases, an advanced peek at merchandise, and more!

Where does my money go?
It's all about increasing show quality. All funding from our Patreon to a certain point goes right back into the project. Your money will go towards our purchase of better recording and editing equipment and software! When we have a consistent cashflow, we will begin looking into producing merchandise. We'll keep you updated on the financial needs of the show, and on what your money is spent on.

When do new episodes come out?
New episodes are released on the first of the month, every month (unless stated otherwise)! Patrons who have unlocked Early Access to episodes will hear them one week early. We also intend to post smaller "bonus content" on the 15th of every month, to hold you over until the next episode.

Does "The Fenton Files" take place on Earth?
No.

"____" plot point does not seem very noir.
Good eye! We keep the tropes we like, and discard the ones we don't. We wanted to create a world that feels noir, but not limit ourselves by adhering too strictly to the rules of genre.

The name Jack Fenton has been used for other fictional characters.
We know.

At $100 a month we'll start producing merch!
1 of 4
By becoming a patron, you'll instantly unlock access to 2 exclusive posts
By becoming a patron, you'll instantly unlock access to 2 exclusive posts
Recent posts by Paraselene Players
How it works
Get started in 2 minutes