Phanxgames
is creating Indie Game Development
Select a membership level
HEROIC ADVENTURER
All previous rewards. 
Full Closed Alpha Access - have access to all Alpha tests even closed ones!
Access to the Shiny Room, the patron only discord channel! Spend time with the developers, learn about new features before anyone else and share your ideas.
Includes Discord benefits
DUNGEON EXPLORER
All previous rewards.
Unlock the monthly Exclusive Limited Edition Pet or Costume - each month a new cosmetic will be made available. Automatically unlock the cosmetic each month and never miss out!
Unlock the Backpack and increase your weight limit by 100. Requires an active Patreon membership of this tier or higher for continued usage.
Includes Discord benefits
MASTER REALM LEGEND
All rewards from previous tiers.
Access 30-days to the Master Realm (store up access days in advance, to use once the feature releases).  The Master Realm is an exclusive area of the game where you can interact with the developers and gain free portals all over the world.
Gain access to the exclusive Developer Garden located in a special area in the Master Realm. Here you can visit maps in development.
Gain 3 Perk Keys each month.  Use to open Perk Packs once the game releases, containing awesome items and cosmetic upgrades! 
Includes Discord benefits
About Phanxgames
Hello, my name is Henry Price, I am the founder, developer, programmer and pixel artist at Phanxgames LLC, my indie game development studio. Together, with Mark Hudd (game/level design/writer) and Gregg Rossetti (composer), we are working on
Aether Story
, a 2D retro multiplayer mmo-like RPG!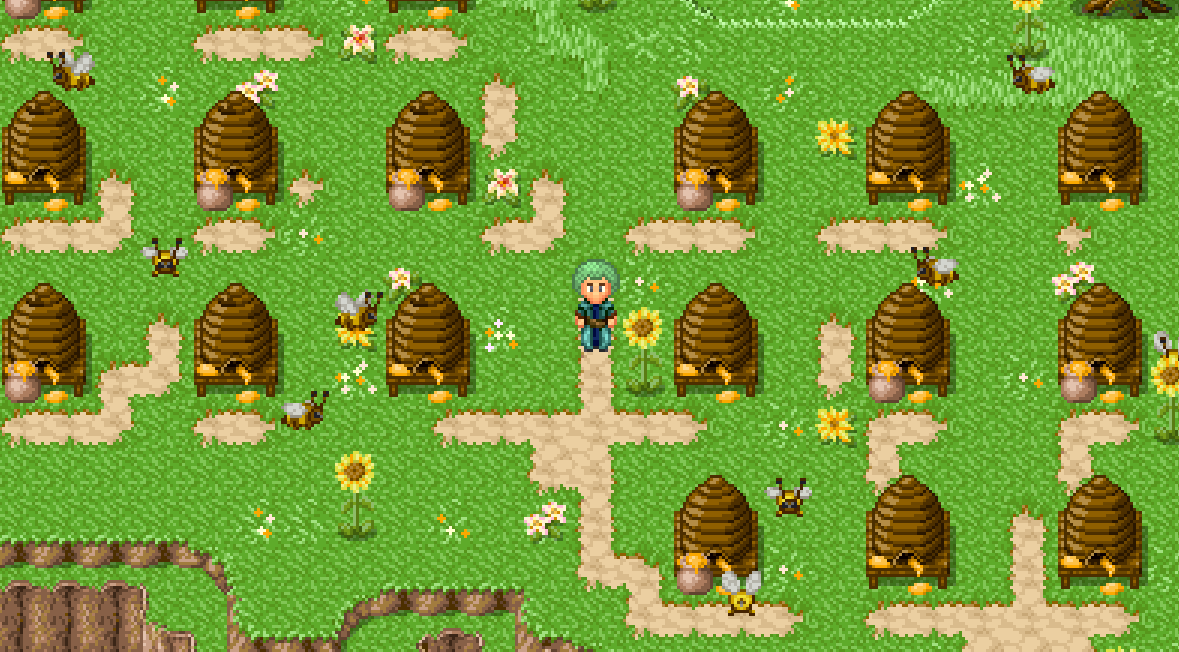 About Aether Story:
Aether Story has been my dream to make since I first started making games over 16 years ago. By supporting me and being my patron you enable me to focus on my dream and create the best game possible. The goal for
Aether Story
is to capture the memories of the traditional JRPG that you may remember playing on the SNES, and bring it to the present with a more modern, multiplayer experience. Imagine: cooperatively playing with your friends to defeat challenging bosses, explore dungeons, and discover the rarest, most epic loot in the land!
We have many great features and ideas planned, but due to time constraints, we have created a plan that includes the bare minimum to make the game playable. We would love to get additional funding to add all the great ideas we have, and allow our full story to be able to come to fruition.
I have been working on the current iteration of
Aether Story
for the past 4 years on-and-off, but I would like to work on it full-time, and Patreon will hopefully allow this to happen!
Funding:
We use Donations and Patreon to pay for the cost of developing
Aether Story
. This includes: software licenses, business registration/license fees, marketplace fees, and game server hosting bills. Additionally, funding will be used for the bare-minimum cost-of-living expenses of our main developer and pixel artist, Henry Price (me). This will enable me to work on
Aether Story
full-time. The more funding we get, the less contracts and side gigs I would need to take, and the more time and effort I can spend on
Aether Story
! Stretch-funding will go towards hiring additional artists and talent to help speed up the development of
Aether Story
.
Instead of using Kickstarter, we will be using Patreon. And there are many great rewards tiers available to you, which are our way of saying thank you for making our dreams possible and allowing us to complete
Aether Story
!
Thank you for your interest and supporting our passion! Be sure to check out our website for more details about us and our game,
Aether Story
. And don't forget to follow us on twitter.
Studio:
https://www.phanxgames.com
Twitch:
https://www.twitch.tv/phanxgames
Twitter:
http://www.twitter.com/phanxgames
@phanxgames
Youtube:
https://www.youtube.com/phanxgames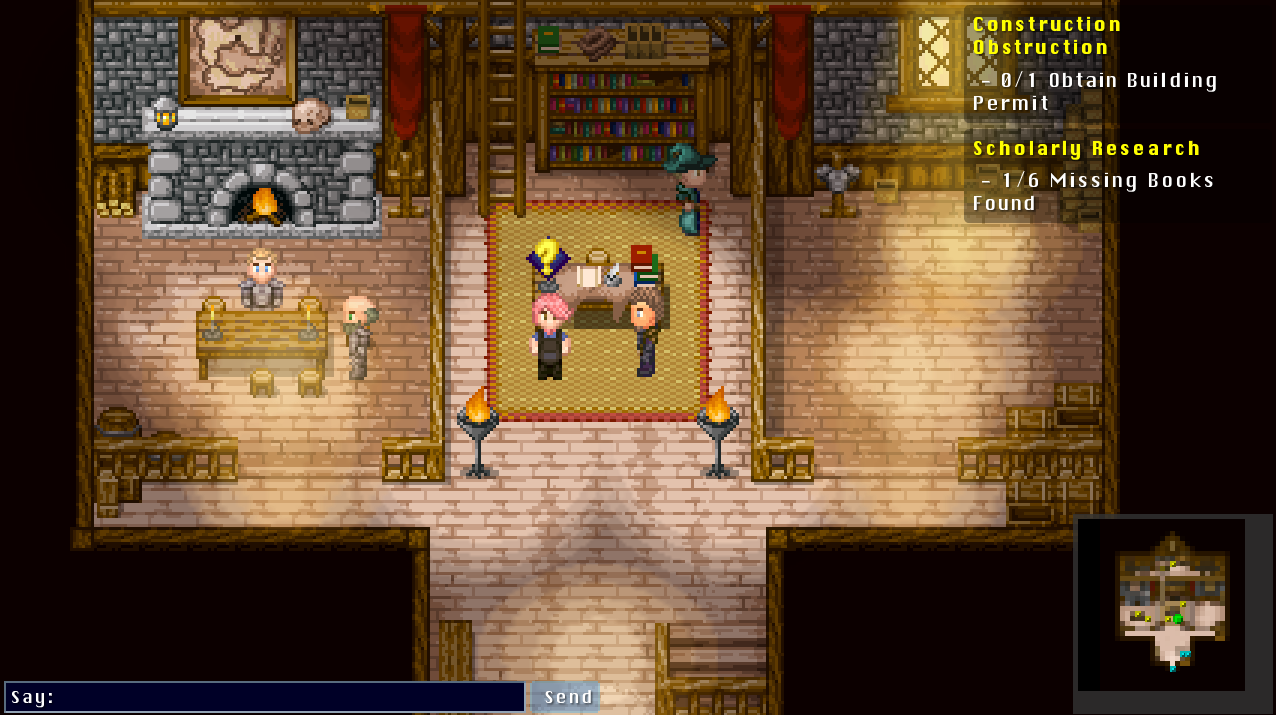 F.A.Q.
Q: What are lifetime donation rewards?

Our funding strategy uses a different approach than most. In addition to the monthly rewards you will also be able to get rewards once your lifetime donation total reaches certain amounts.  This works best for us, considering we want to reward those who are supporting us for the long haul. Check out your lifetime rewards here:
Your Lifetime Donation Rewards
Q: When will the game be fully released?
Our goal is to release each major core feature every quarter. Coming up we hope to move the game out of Alpha and into Early Access. The Early Access version of the game will see no further character wipes and carry through to the full release of the game.
Currently the game is live in the Alpha state now! New Alpha patches are released every month, allowing you to watch the game take form right before your eyes.
Q: What are you using to make the game?
The game is made with AIR and Starling, and plenty of custom engine code. The maps are made proudly with the Tiled Map Editor, and the server is powered by Node.JS and a Mysql database.
Q: What platforms will the game be playable on?
Currently we are targeting Windows and MacOS desktop computers. With the goal of releasing for the Android tablets later.  We do have plans to release on Steam.
Q: How much content will be in the game?
The first story arc of the game has 4 zones planned, each full of quests, dungeons, and monsters!
Q: How many story arcs (expansions) will be released?
We have a hard upper limit of 8 expansions. But we hope to release at least 3. Each containing at least 3 zones of content.
Q: How many bosses will be in the base game?
We plan on releasing dungeons, each containing at least one boss each.  We estimate there being at least 3 dungeons to be included in the first zone. Dungeons are designed for cooperative play.
Q: How much will the game cost once it it released?
The game is currently being designed to be FREE TO PLAY, but never Pay To Win.  Because the game will be free to play, everyone will be able to play the game once the game is released.
Q: Will the game have a monthly subscription? What is the payment model?
No, the game will not have a required monthly subscription. We will fund the game's servers by selling in-app-purchases.  These purchases will unlock cosmetics and quality of life upgrades.  We will work with the community to make sure we never make the game feel Pay to Win.  We will never sell an item that directly increases your character's power. There may be an optional subscription that unlocks some awesome bonus features.
Q: What are Perk Keys?
A Perk Key is an item that you may use to open Perk Packs in game.  Within these packs you will gain access to amazing rewards: such as: rare items, costumes, special pets, teleportation scrolls and more!  The key thing to note here is that these Packs are not "loot boxes", as you will be able to see what is inside the packs before you use a Perk Key.  Each day the Perk Packs will change allowing you to decide if you want to use your Perk Key that day or a future day.
Q: How will I get Perk Keys for months I donated prior to the game's release?

Since Perk Keys will not be rewarded until the game is released, you will not receive any keys until the game is released. However, we will keep track of your Perk Key balance prior to the game's release, and you will accumulate keys each month. 
Q: How many players can be in the world at once?
The game world will be split up into maps, and each map will be instanced to 100 players each.  If a map fills with more than 100 players a second copy of the map will be created.  The idea is as you travel through the world you will change servers each time you switch maps and if you want to play with your friends you just need to agree to meet in the correct version of the map. This still needs to be tested, and we hope to achieve a higher number. 
Q: How many playable classes?
There are three playable classes in the base game: the Sage, Warden, and Ranger.  Every class has access to a series of 9 magical elements providing unique utilities and unique play-styles to further your variation of play. Future expansions may add more classes! You will have to wait and see!
Q: What is the "Master Realm"?
This will be a special EXCLUSIVE location created within the game that only patrons of tier $20 or higher may have access to! This location will contain a unique tileset and be a meeting place to interact directly with GM's and developers. We may also include special NPC's and merchants here, and other fun surprises.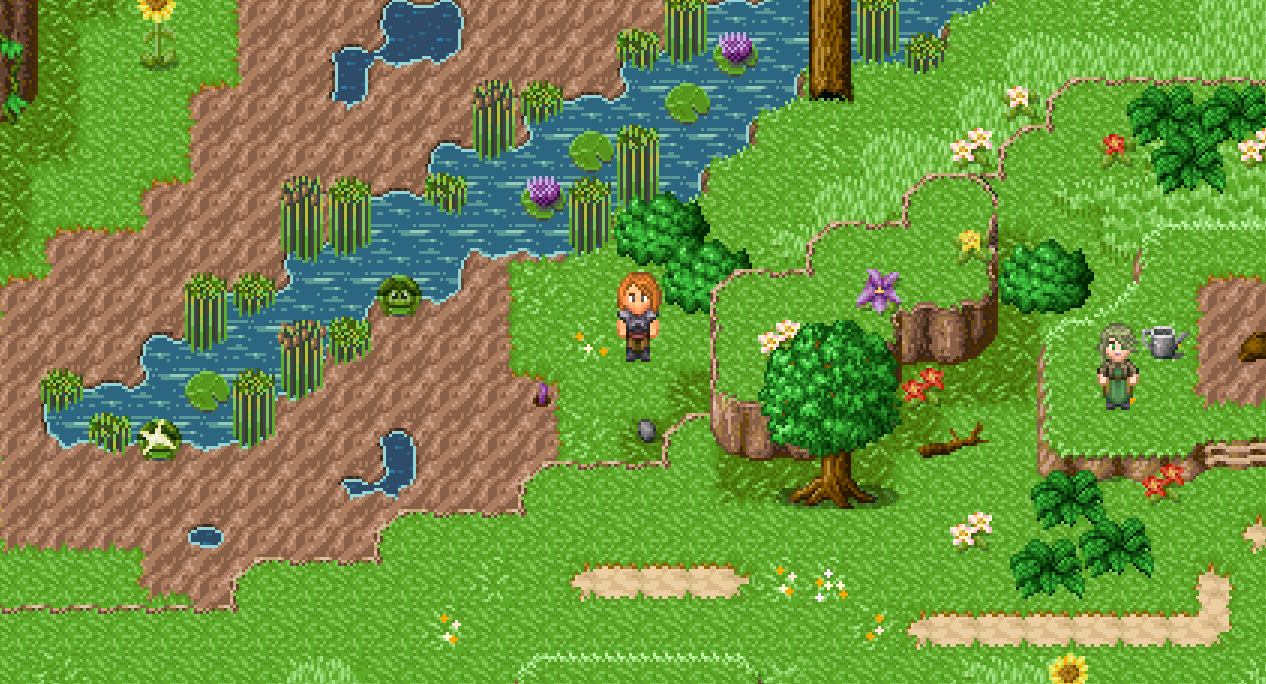 $267.49 of $500
per month
Meeting this goal will give me the peace of mind to meet my minimum monthly expenses (health care, student loan payments, server expenses).  This means that AetherStory will be developed faster.  Currently I try to stream the game's development at least 2 days a week, but I do have to take freelance work in addition.  This goal will help me find more time to stream and work on the game at least 3 days a week.

1 of 3
Become a patron to
Unlock 71 exclusive posts
Connect via private message
Recent posts by Phanxgames
How it works
Get started in 2 minutes