Pixeljam
is creating Dino Run 2 and more...
Select a membership level
Supporter
This basic level is for lovely folks who just want to help out. Every dollar counts!  You also get 2X your total contribution as in-game credit when we launch the first public playable.
Insider
This tier gets you access to all of our blog posts about the development of Dino Run 2.
It also gets you early playables as they are ready, as well as 2X your total contribution as in-game credit for the final game.

This also includes peeks at upcoming game features, level designs, or exclusive retrospectives on things we have already created, which is a lot.
You ALSO get special access to the Patrons-only chat on our Discord server.
Includes Discord benefits
Recipient Of Digital Treats
This tier gets you a digital treat, delivered about once a month.  We have been making things for 12 years, and have an unusual amount of non-physical treats just laying around waiting to be given. Here are some examples of what we are talking about:
Games that were never finished, but are very playable (Wrath of Pegasus, Glorkbot's Mini-Adventure)
Prototypes for games that never went into full production (there are a lot of these!)
Soundtracks and albums (like the Potatoman Seeks the Troof OST, Dino Run DX OST, Glorkian Warrior OST or Pixeljams Volume 1 & 2)
See a preview of current delivered treats at http://www.dinorun2.com/treats
You also get access to all previous treats when you sign up for this tier, including Dino Run 2 early playables and 2X your total contribution as in-game credit for the final game.
Also includes the insider reward and special Discord access.
Includes Discord benefits
About Pixeljam
What is Pixeljam?
It's a company founded in 2005 to "explore the limits of the low-resolution style".  When we started this journey 12 years ago, we were just 3 people living the indie dream in Chicago, IL.  A coder, an artist and a musician with the simple goal to make neo-retro games to the best of our ability.  The name Pixeljam came from a project that Rich Grillotti (the artist) started earlier to showcase his love of pixels SO BIG that it bordered on 
fine art.


12 years later, we are still on this journey.  We've made more than 
20 games across multiple platforms
, we've released a few
albums
,
we still love minimal and abstract digital art and we still love telling stories with simple but relatable characters.  We have no plans to stop, but we do have plans to evolve and stay with the times.

The current team - Miles, Rich, Jeffrey, Mark, Will and Rand (Will and Rand have not stepped through the pixelator machine yet...)
Why is Pixeljam on Patreon?
We've never gotten by just on game sales alone... we do contract work, we crowdfund, we side-hustle, we work it out.  Patreon is another viable revenue stream to help us keep doing what we do best, and an exciting opportunity for us to get closer to the fans and supporters that keep us going.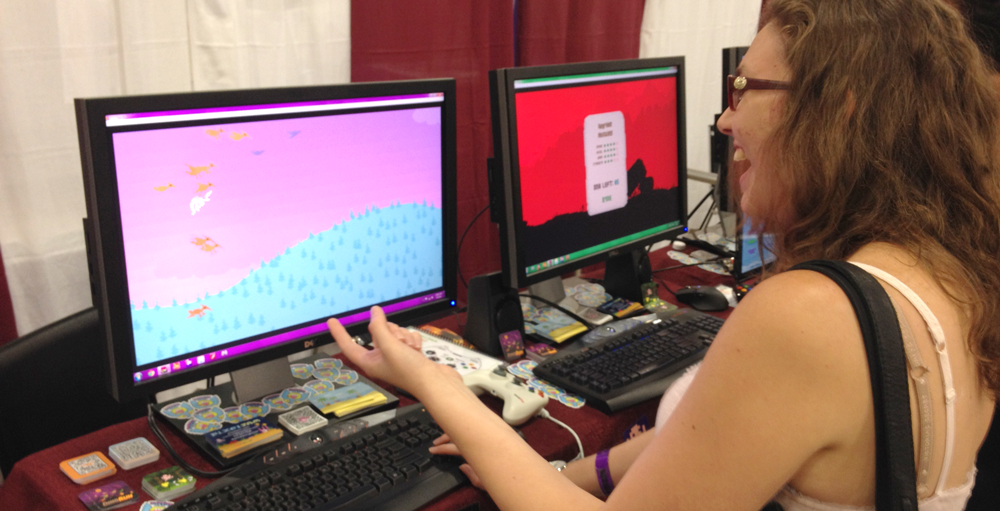 Anonymous happy human enjoys riding dactyls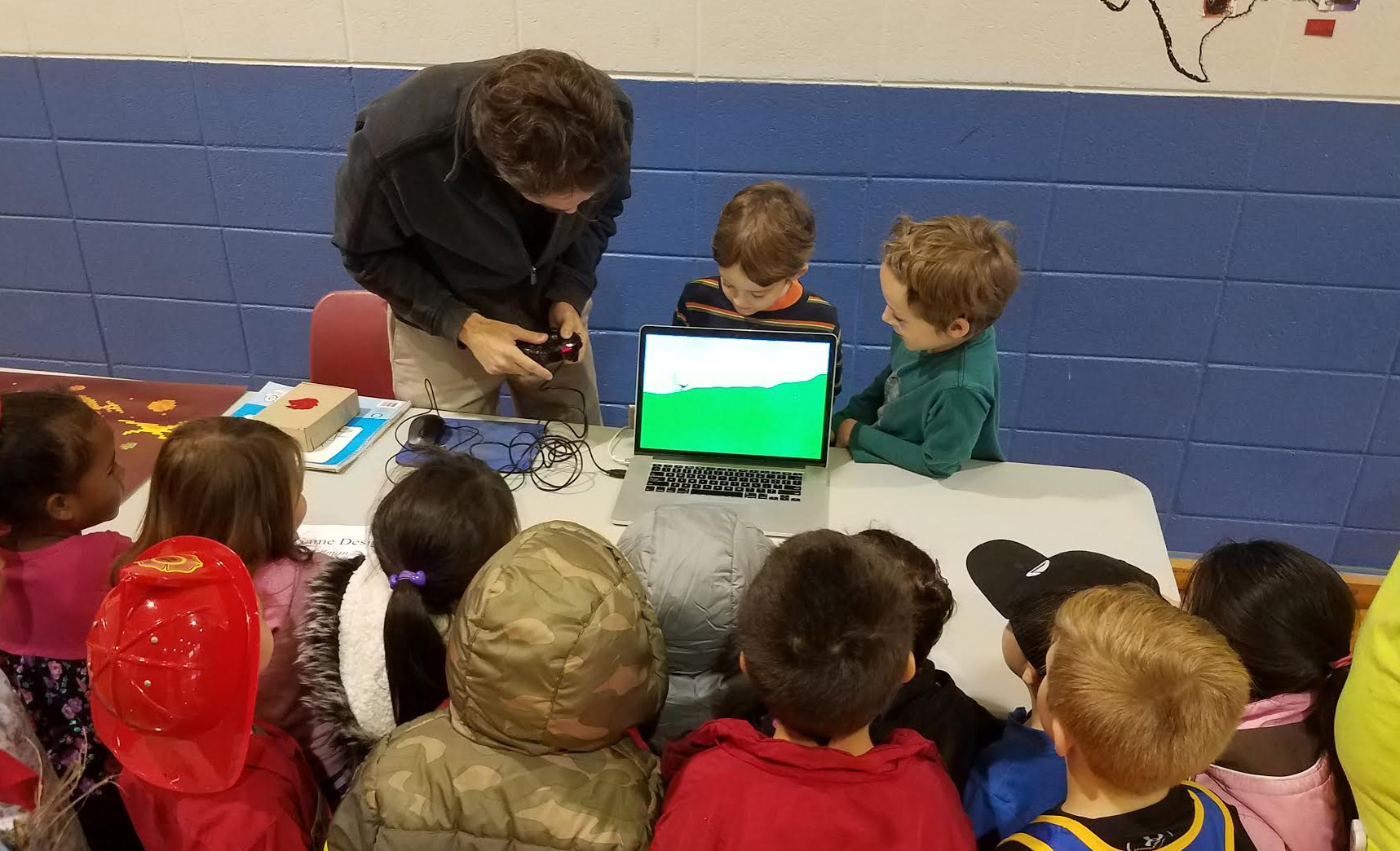 Who knew that kids would love colorful dinosaur video games?
Where will the money go?

The money will first go towards basic "keeping the lights on" expenses like rent, utilities, server fees, etc.  After that we can put the rest towards development of 
DINO RUN 2
.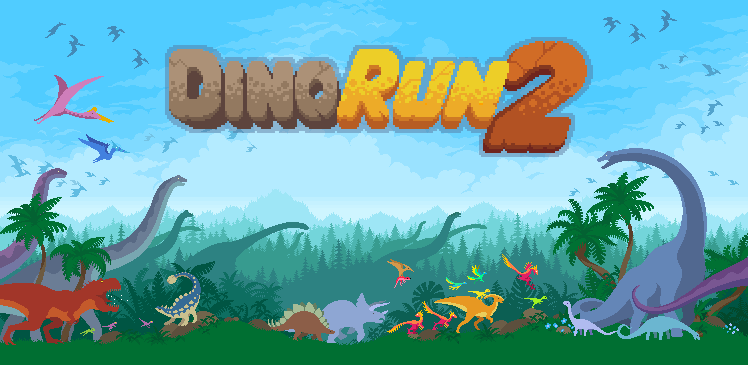 DINO RUN 2?!?!?!

Yes, we have started on this.  And trust us, it's scary to start a massive game project when you have no budget.  Are we crazy?  Maybe.  Does the world want Dino Run 2?  We think so, and we're willing to take the risk of going forward with nothing but a solid plan and the goodwill of thousands of Dino Run fans.  See the entire plan at 
Dino Run 2 Campaign Headquarters
.
Please note that Dino Run 2 will be FREE, but with a new and unusual method of monetization - click that link above to read more about it.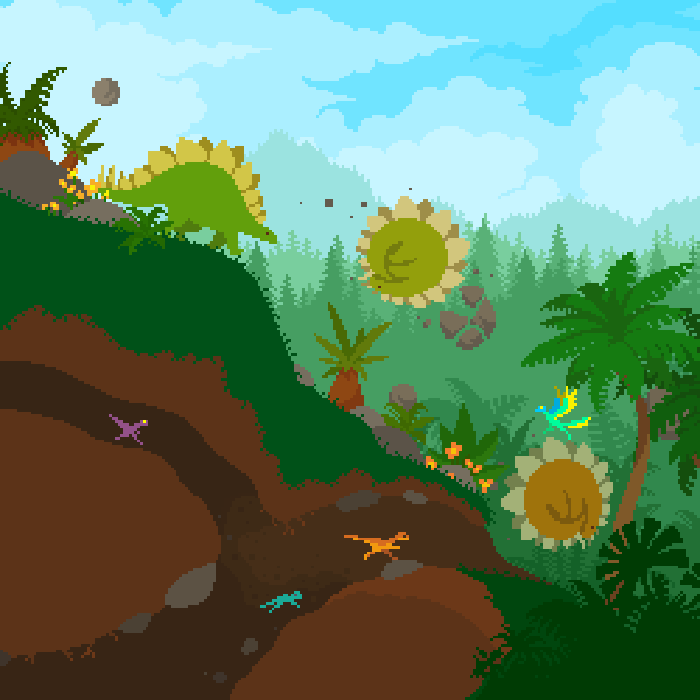 Yes, the game has Stegoballs...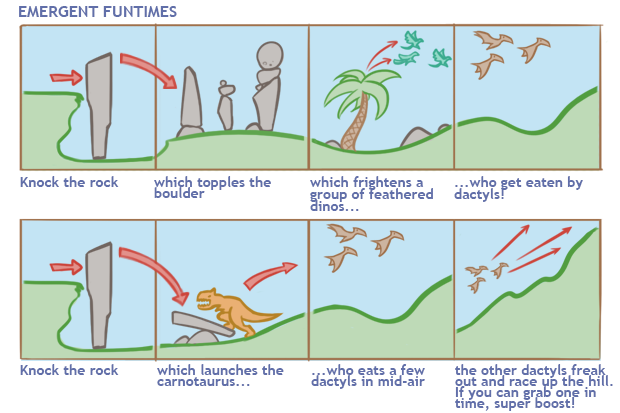 How it all works

Design for the modern era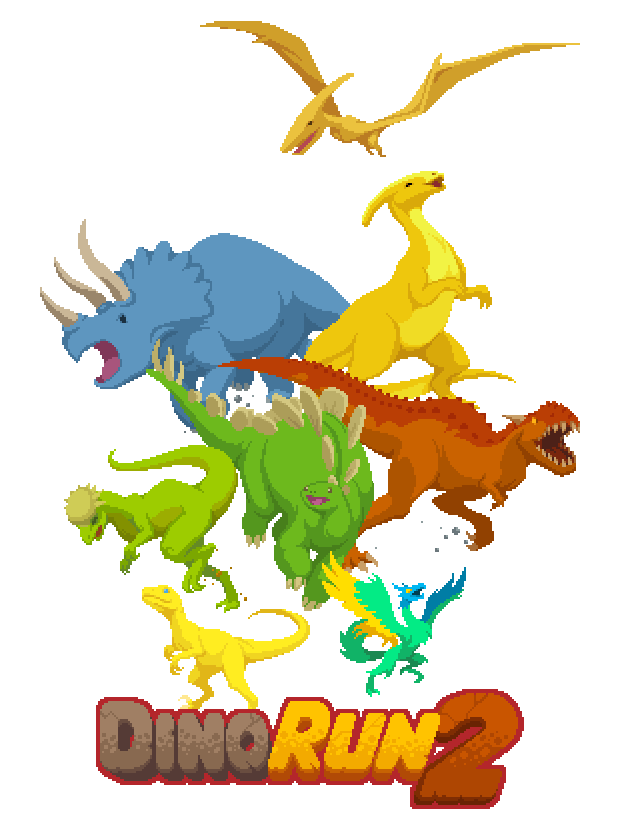 Conclusion, and Thanks
We have so much more that we want to show the world, and direct monthly support brings us one step closer to realizing the dream of being able to focus on work without the daily stress of hustling on the side to keep it all together.  Thanks for the support if you give it, and thanks even if you decide not to... you are still the reason we do this every day.
-The Pixeljam Team


.....And now some more photos!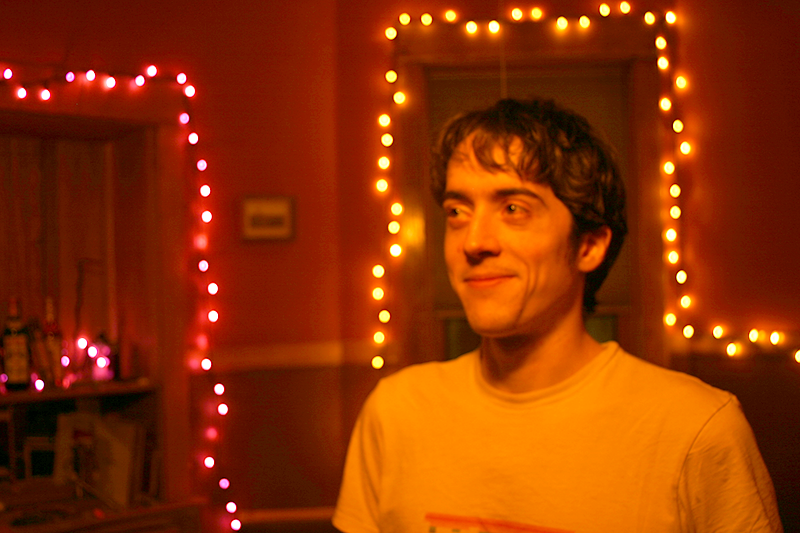 A fresh-faced Miles before he discovered the realities of indie game dev and fatherhood, effectively aging him 50 years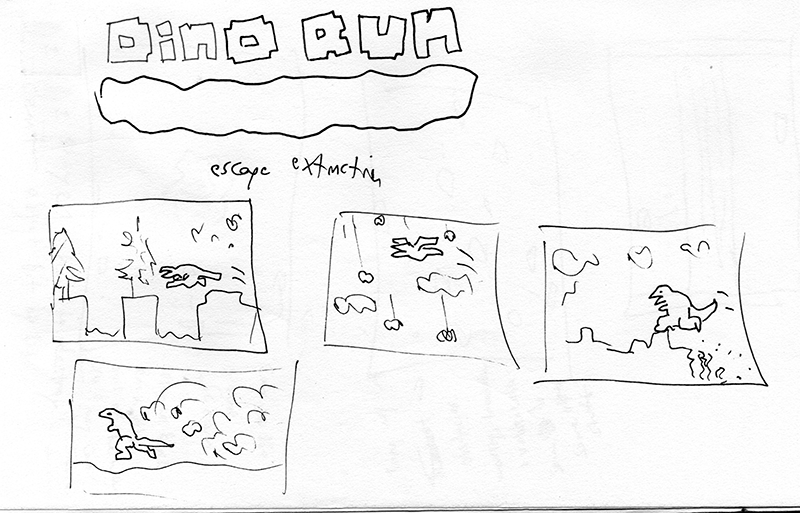 Rich's original idea sketch for Dino Run!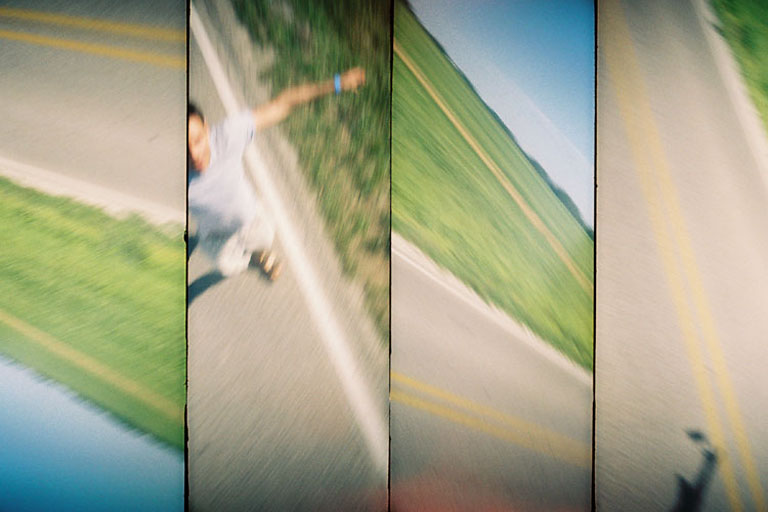 Rich throws caution to the wind and his Lomo camera in the air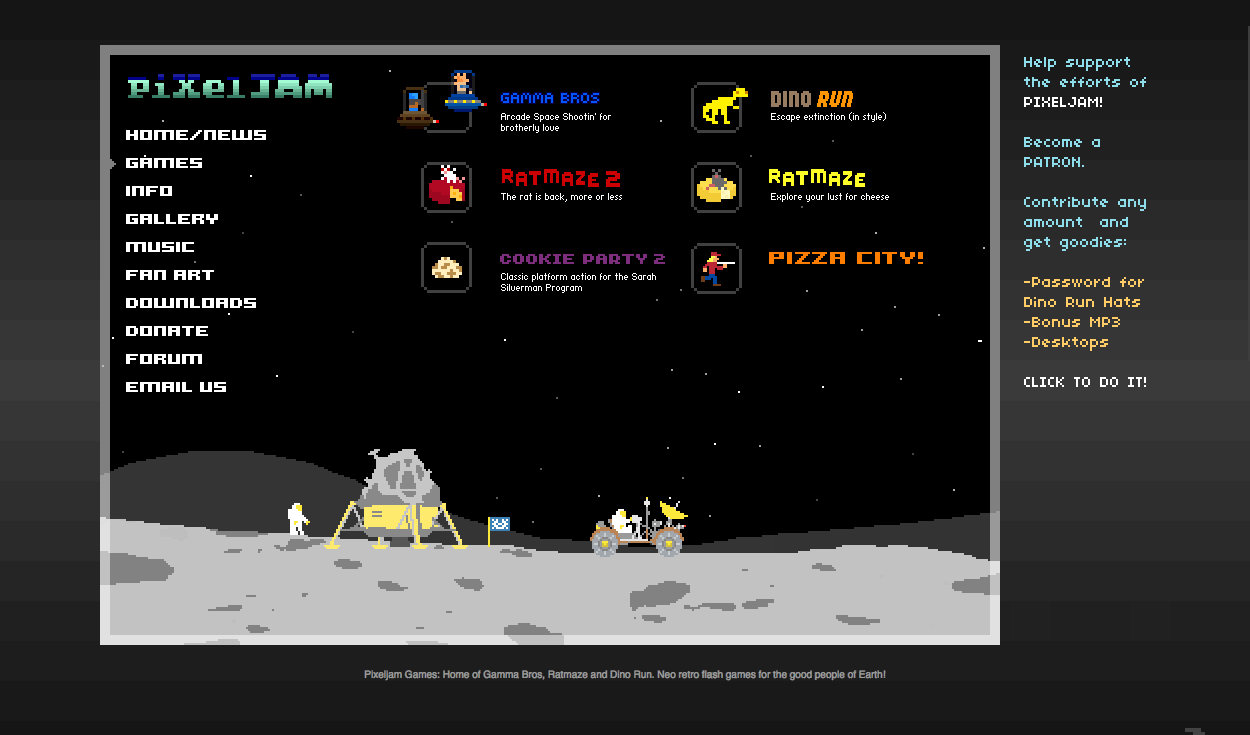 2008: Remember when websites were made in Flash?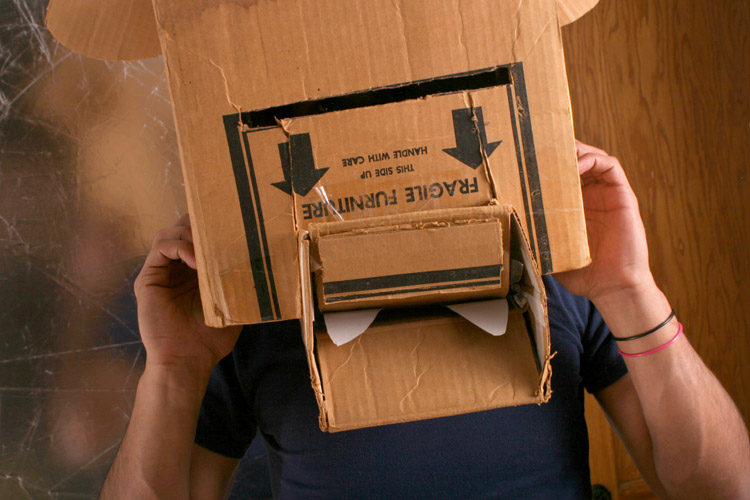 Mark's final form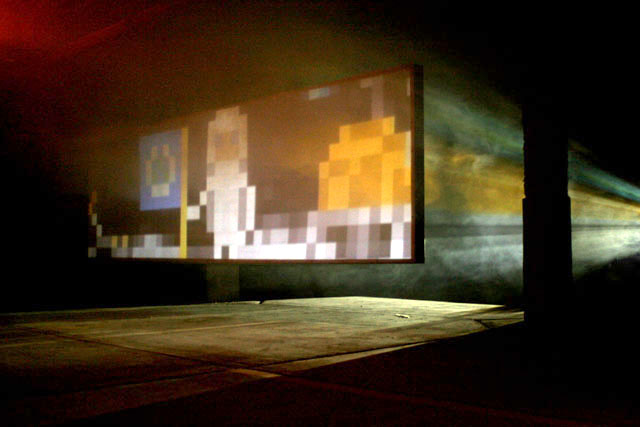 One small step for Pixeljam, one giant leap for dinos everywhere...
$452.18 of $500
per month
$500 per month goes a long way to keep things running smoothly around here.  This will cover about half of our basic monthly expenses (rent & utilities, server fees, etc) and make it easier to focus on what we actually want to be doing (Dino Run 2).
1 of 5
Become a patron to
Unlock 44 exclusive posts
Connect via private message
How it works
Get started in 2 minutes