Plongitudes
is creating illustrations and digital art
Select a membership level
Kindred Spirit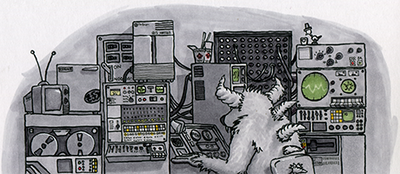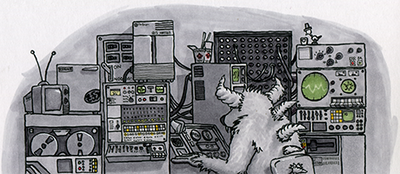 Note: This tier is 100% 
OPTIONAL.
 If you follow me (see button below), you'll get the same access to everything. I'm not putting any content behind a paid tier for the first year, while I work out the shape of this thing.
...You're still reading? You want to enhance my liquidity? You're too kind! Thank you, seriously. At this level, you will be easing the acquisition of art supplies! The more art I create, the more I find myself in need of ink refills, marker paper, and the expansion of my color palette with new hues. If you can't swing $3/mo, then please just follow me (it's the button just down there a bit marked "Follow"... keep looking... yup, you found it), and I'm happy to have you along for the ride!
About Plongitudes
Hi There!

I'm Tony, and I'm an artist & illustrator living in the Pacific Northwest. Welcome to this, my Patreon page! I'm building a community here on Patreon because I am driven by a desire to interweave technology and art and humor, and I want to share my work with any kindred spirits that see the same magic in the world that I do.

The computer revolution of the mid-70s was a formative period in my life. Panels of blinking lights, acoustic modems, glowing CRTs, and chunky graphics were my daily dose of mystery and wonder. In today's technology, we take for granted the shoulders of all the giants on which we stand. My art attempts to bring the wonder of these pioneering efforts to life; and if the occasional wizard, ghost, or robot strolls across the stage, then well, sometimes that happens.

Actually, that happens rather a lot.

For the first year of this new adventure, while we learn how to navigate these uncharted waters together, feel free to simply follow me (it's the button just up there a bit... keep looking... yup, you found it)! You're not giving me any money, but that's okay because right now I'm not asking for any -- I'm just happy you're along for the ride. There is a $3 tier, but that's just for people who can't keep their wallets inside their pockets. However, at that tier, all proceeds will go towards art supplies so that I can keep making awesome art and bad puns to share with you.

As we make this journey together, you'll get access to works-in-progress, details of all the easter eggs I put in to my art, glimpses of computer history, and, depending on how much time I have to write, the occasional post about the artistic process. Basically, anything I do, you'll see it here, gratis. Welcome!

Recent posts by Plongitudes
How it works
Get started in 2 minutes