Pole for the Globe
Creating earth focused imagery and middle-aged performance art
Select a membership level
"Falcor" from Neverending Story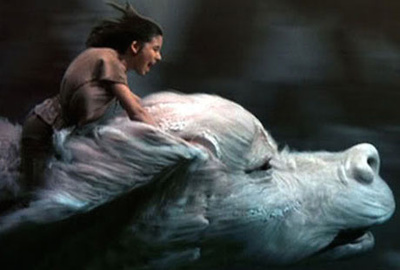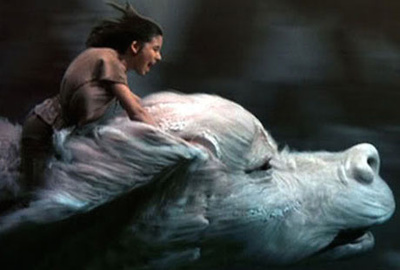 All Patron Access.   Welcome to the tribe!!  This means you'll get access to my performance videos each month as well as the patron-only feed which includes earth action items, articles and environmental news digests....AND I will forever scream your name when I am in trouble and need to fly somewhere safe.

"Horus" the Egyptian God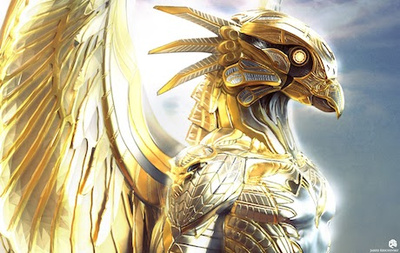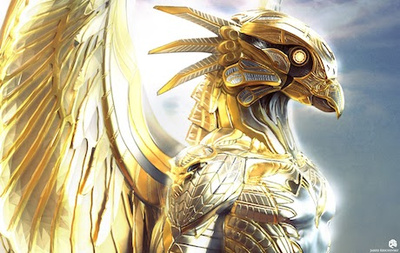 All Photo Access.  You'll receive exclusive access to any and all photos from my performances PLUS all other rewards from lower tiers.  By exclusive I mean I do not post these same photos to IG or anywhere else.  This includes amateur, professional, and backstage photos of my galavanting in nature as a 39 year old woman, plus all previous rewards.  Bonus:  Access to the Ugly Duckling Photo Album 

"Beastmaster" from the movie circa 1982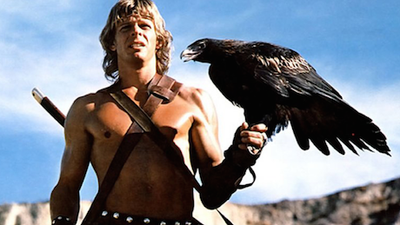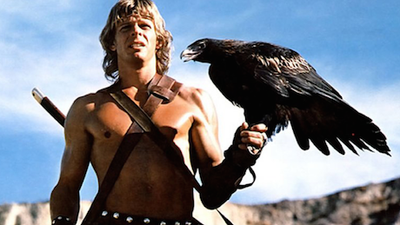 All Video Access.  You'll unlock behind the scenes footage, practice sessions, embarrassing outtakes and epic fails while I'm trying to look like a woodland being ....PLUS all previous rewards.

About Pole for the Globe
Welcome.  
Thanks for foraging through the internet and landing on this weird, tiny digital space.  My name is Lauralynn Featherpistol and I'm making artistic visuals about our dying earth.  Performance, body art, and visual imagery are my chosen artistic mediums and they are my small way of contributing to our experience as humans here on earth. 

I do this literally and artistically because I don't have a better way to do it, I do it because I hope what I make gives YOU something.  I hope it gives you a place to feel and have your soul encountered by something outside of yourself.  Having a Patreon page has allowed me to create performances using my artistic voice, and not only that but I can do it whenever I want! <3 It is the ultimate artistic freedom.  Not having to rely on an agent, a producer, a director....I can make the art I crave to make.  It is truly incredible to have a tribe here on Patreon, which I've affectionately named ATREYU (Art Tribe of Radical Earth Yielding Unicorns).  If you become a patron, that'll be YOU!  

I am trying to face both the environmental and inequality crisis head on and do whatever I can to help push the tide towards green energy, racial equality, sustainable products, gender equality, biodegradable containers, LGBTQ+ rights, and ecological protection.  I hope to share some things that help you push with me, so we can fight this tidal wave of inequitable glut together! 

Our creations include exclusive dance videos, photo sets, and activist items such as calling out big plastic producers on social media.  Let me tell you - that is some jolly good fun!  I wanna embarrass the hell out of companies like @pepsi @unilever @cocacola @starbucks and @costco.

We also currently donate 15% of our gross profits every month to earth and equal rights charities.  As of now we are donating $140/month!!!  This is a huge step for us as we used to only donate $27/month.  WE ARE GROWING.  We split our donations to:  NRDC, Oceana, ClientEarth, The Trevor Project, National Women's Law Center, Native Hope, Color of Change.....and we recently added the Tahoe based charity Clean Tahoe (where I live).  We add new charities whenever it seems right.  It is sort of our "mutual donation fund" to help fight allll our world's problems.  Ambitious I know.  But donating is something we can do and I love taking action steps.  You never know what your efforts will achieve.  All of these organizations are working hard to fight for our planet and equality for all bodies - and we make art to support them.    

Whew.  Are you still there?  Did I lose you to a shorter blog or a squirrel in your window?  Thanks for still being here :). I believe in staying positive even in the darkest of times.  I believe if we each do small actions we can collectively help the planet.  Even $1/month is seriously meaningful to what we're fighting for. 

I believe in the power of pole dance to heal, express oneself, and actively worship the earth.  Our tribe fights for the equality of ALL bodies and protecting our PLANET.  If you believe in any of these things, you are already one of us!  We'd love to have you join our tribe here by selecting "Become a Patron".

As a 40 year old performance artist, I am clearly losing my mind to be here on Patreon with my cracked under eye area and my dwindling hormones.  BUT, NONETHELESS, HERE I AM. 
For those of you having issues with me calling myself "middle-aged":  1) I hope to live to 90 and I'm currently 40....I'm therefore in the middle third of my life, it's just math 2) My being middle-aged has nothing to do with
your
being middle-aged.  If you don't identify with it, don't call yourself it 3) I grew up in Minnesota, and I remember my parents saying they were middle-aged when they got to 40 so.....I'm there 4) Performers are held to a strict standard around aging.  I've been told to "never say you're older than 27" by a circus agent before.  I no longer accept this mandate.  I don't want to be 27 again.  I like being the age I am.  That said, most people in performer-bubble-land would say that when you're a 40 year old anything, you're "too old" to be doing it.  Such is the messaging we receive in circus world. This is the reality of living in bodies that break down over time, and yet here we are.  I hope to dance til I've returned to the earth a happy, content 90+ year old woman (
check out this video art we made thanks to ATREYU
).  I hope for a life of meaning, of following mystery, of going on adventures and sharing moments with passionate friends, dancers, patrons and family.  I've created this page in hopes of finding lovers of the arts, lovers of expression, lovers of equality and lovers of Mother Earth.   
With your patronage, we can bring awareness and support to the planet and her needs. In the past, portions of the proceeds from this page have gone to earth and racial justice charities such as  National Parks Conservation Association, Greenpeace, WildAid, Honor the Earth, Friends of the Earth and Conservation International. It has been amazing to make the contributions we have made so far!   Since the inception of this page in December 2016, we've donated over $3,000.00 to various charities all over the world.  (Pole for the Globe....get it?)  We've done this with the 50+ loyal patrons that have been with me since the start.  Can you imagine what we could donate if we were 100 strong?  500 strong? 
Our current goal is to get to 101 patrons and start donating $250.00/month from our proceeds.  That would be $3,000 every YEAR.  Now we're getting somewhere!  Our vision is to create a means for taking ACTION for the earth by crowdfunding for the planet.  What if we could shift focus to where it's needed most on a month-by-month basis and send $2,000.00 to address a natural disaster relief fund or support an effort to end systemic racism?  This is where our tribe becomes powerful. 
Your donations also support me in the following projects:
~
Pole for the Globe
:  performances with my favorite fellow artists in nature that are recorded and published exclusively on Patreon
~
Pole for the Globe Donations
:  we'll be "tithing" a minimum of $140/month in 2022!  Let's get to $200!  We're on our way <3 
~
Pole for the Globe Crew
:  with your pledge, you'll help me pay our guest performers, body painters, videographers, photographers and other crew behind the scenes 
~
Featherpistol Performances Worldwide
in cabarets and supper-clubs
~
A future gallery show
based on performance 
~a
customized Deer costume
made especially for pole dancing
~A
Sound Healing for DUMMIES book
(seriously...I am a certified Sound, Voice and Music Healer from the 
California Institute of Integral Studies
) **note the Sound Healing reward is only for the "Whirling Dervish" tier and up**
~
Ugly Duckling Photo Album
:  photos that
prove
how awkward I used to be, and deep down still am.  **Only for the "Horus" reward tier and up**
Your support means the world to me.  Thank you for visiting this page.  If you'd like to hire me for aerial/circus/pole performance check out 
this page
.  If you need me to appraise your art or antiques go 
here
.  If you'd like to
COLLABORATE
, send me a message on Social Media @polefortheglobe @featherpistol, or email me: 
[email protected]
Frequently Asked Questions
Why pole?  Didn't you go to college?  
Yes I did go to college and am proud of my Chemistry and Art History Bachelor's degree from 
USC
.  I feel what I learned there was priceless (despite one hefty price tag).  Freshmen year I took a social justice course and in that class I learned there is a word to describe some of the injustices I'd observed all my life up to that point:  FEMINISM.  What a beautiful, nasty word.  I had never known about this word or this movement.  Feminism is the F Word y'all.  I know both male and female feminists.  I started getting active in college at "Take Back the Night" ceremonies and started speaking up for myself, my friends, and anyone I could.  This includes any transgender folx and anyone who identifies as a "she", as well as any males out there who are feminists.  Sadly over time I could see how hard it was to fight this fight as the hegemonic bias was literally programmed into our subconscious, even my own.  I kept fighting anyway.  This fire I felt inside to fight misogyny has never gone away.  
Okay so you're a feminist.  How does that relate to pole dancing?  
Flash-forward to post-college when I started doing kung fu 5 days a week.  I loved building my strength and my power both in my body and mind.  Yet I knew something was missing.  I still felt like an awkward tomboy, not really a "real woman" yet in my body.  I was fit and active (I became a personal trainer after college) but I felt unhappy in my body.  On a whim, one of my personal training clients bought me an intro class at a pole dance studio in LA (
S Factor
).  I went with an open mind.  As we started moving in class I felt something happening to me.  I suddenly realized I had NEVER moved with sensual purpose in my life.  I had always loved dancing with friends but THIS, this was different.  This was sensual, curvy movement, guided from the inside out.  This was something deep and earthy inside of me I had never felt before.  I become hooked immediately.  I knew my then-boyfriend would hate that I was taking these classes, but I thought to myself "I don't care ~ I'm sick of doing everything he tells me to". 
That
was how disconnected to my inner self I was back then.  After a few months of taking classes I was asked to be an instructor.  Being a kettlebell expert already I took to the pole tricks quickly and felt very strong in them.  As I continued to dance at S Factor, I knew I wanted to become a circus-style performer, but instead of aerial silks or trapeze, I wanted to perform pole.  I wanted to perform in-your-face FEMINIST pole dancing.  There's that F Word again.  During this time another F word was born:  FEATHERPISTOL.  This was my given and chosen stage name.
Interesting.  How hard did you train?  

Where have you performed?  Who have you performed with?  
After that, I moved to San Francisco to study at the 
Circus Center
and with my private Chinese pole acrobatics coach:  Dominik Wyss (see what Chinese Pole is 
here
). This man took me from a mere mortal to someone who could kinda-sorta hang as a circus performer.  That meant training 6 days a week for several hours a day.  It also meant listening to some pretty negative messages about not being "good enough", "strong enough", "flexible enough" or "talented enough".  As aspiring circus artists, we do the best we can with these messages and this page is a big part of me dislodging those goblins from my subconscious. 
Since my transformation into a circus performer who could "hang" in the SF circus world, I have performed with cabarets, circuses, supperclubs, Vegas nightclubs, burlesque shows, and casinos in both the US and abroad.  My favorite international family is 
supperclub Amsterdam
who have hosted me as their International Performer in Residence for many years.  My favorite group of talented babes is 
OMNI Entertainment
based in Lake Tahoe ~ seriously so fierce!  I also have worked with the inimitable 
Vau de Vire Society
in San Francisco and they brought me with them to massive stages across the country.  I love rocking stages with these crews :))  
After 20+ years, why do you still perform?  
I believe pole dancing is a sacred ritual.  I believe that it allows the dancer to truly look within in a way that "sitting meditation" does not.  If you want to read a little something I wrote, effectively a
Pole for the Globe Manifesto
, go 
here
.  Because of this "pole dance as ritual" concept, I believe I'll pole dance for my spirit indefinitely.  You should try it :)
Also, my dance journey has always been simultaneously my sound healing journey.  Most people don't know this about my work but to me they are one and the same, two halves of the same coin.  When I started pole dancing I, like many others, started having profoundly healing experiences during and after my dances.  I felt as though I'd travelled to the stars and back, like I'd lifted a veil and seen something beyond that was indescribably beautiful.  At times I felt as though I had time travelled, going back in time deep into my subconscious.  
When I studied at CIIS in San Francisco (@ciis_sf) to study Sound Healing, I soon realized that I had in fact done all of those things.  This is the true beauty and grandeur of sound, voice and music healing.  I can use pole and dance in general as a gateway to worshipping the planet, the oceans, the stars and the universe.  The cool part is ~ I can, and I do.
So despite all this sacredness, the reality is:  no matter how many performances I do, and no matter how many times someone says "you're so strong/that was beautiful/I've never thought of pole dancing in that way" , there will always be someone out there who sees me or any woman on a pole and immediately thinks all sort of dominative, toxic, hegemonic, misogynist things.  But, I try not to let it get to me - their thoughts do not equal our artistic worth.  
Why can't you balance on one leg very well? 

 
~As you can see in my Intro Video, I cannot stand on one leg on stage very well.  This is because I did not grow up doing ballet like many performers I know, even though I am 5'10" and appear to have been prima ballerina.  NOPE!  Not even close....I was a
very
awkward, shy child in the 80s and had frizzy hair, bad skin and braces for like a decade.  (Ugly Duckling Syndrome maximum upload).  When I was little I also had those embarrassing glasses that turned dark when you went outside and they *definitely* didn't help my single leg balance or my social circle growth.  I am still painfully awkward most times.  I did however play every sport under the sun and was a pretty good athlete - playing Varsity tennis and basketball at White Bear Lake High School in Minnesota.  As you can see in my Intro video, I have a martial arts movement background and this is because I did Kung Fu very seriously for 13 years in 
LA
, China, San Diego and in 
Florence, Italy
and still practice it today.  All in all ~ I can't stand on one leg on stage very well yet.  


Do I have to pay in US Dollars? 
~Nope! Everything is shown in US dollars on the website, but you may use any currency and it will be automatically converted.
We Have a Tribe!/How About a Magnet?:  Once we get to 50 patrons I will hold a giveaway and send all 50 of you lovely beasts an OG 50 MAGNET with my face on it.  Yeppppp can you imagine the sheer joy of seeing a middle-aged pole dancing DEER every time you get something from your fridge?!  Once we hit this level, I can start paying $200/month to charity. 
1 of 5
By becoming a patron, you'll instantly unlock access to 252 exclusive posts
By becoming a patron, you'll instantly unlock access to 252 exclusive posts
Recent posts by Pole for the Globe
How it works
Get started in 2 minutes