Keats Ross & PragMagick (W†H)
is creating Pragmagick, Dakota Slim, Publishing, Blog, Records and Community
Select a membership level
PRAGMAGICK Subscription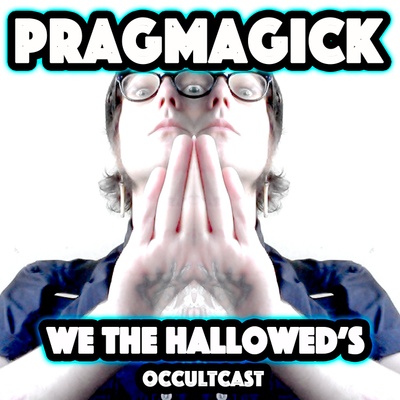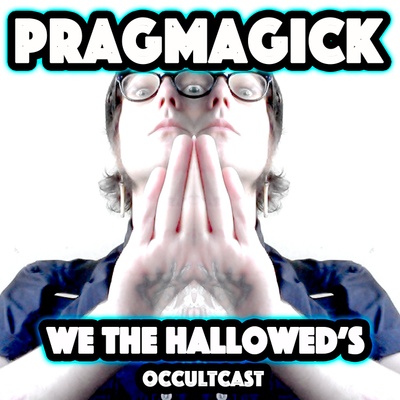 • Podcast Subscription
• Episodes Before Release
• Extras like full RAW interviews and Unedited Interviews
• Secret Revel rambles and messages
• PODCAST shoutout on Show
• My undying love and gratitude
PRAGMAGICK + VIDEO Subscription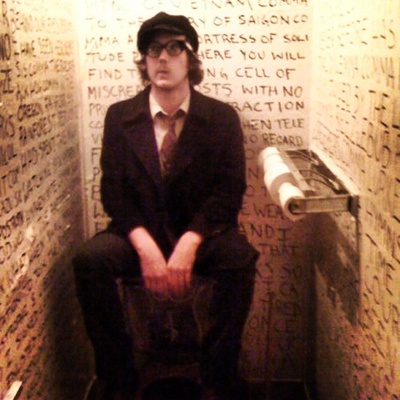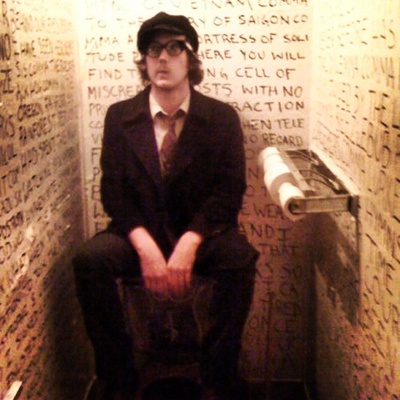 All PODCAST benefits plus
Video / YouTube files before release
Feedback on upcoming episodes and videos
YouTube Community extras such as VIDEO shoutout
A PSYCHIC bear hug
REVELATOR (All Revel Rosz Content)
Limited (17 remaining)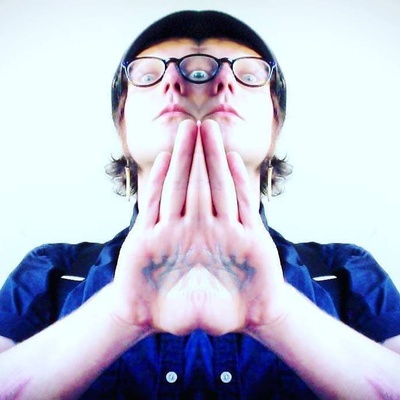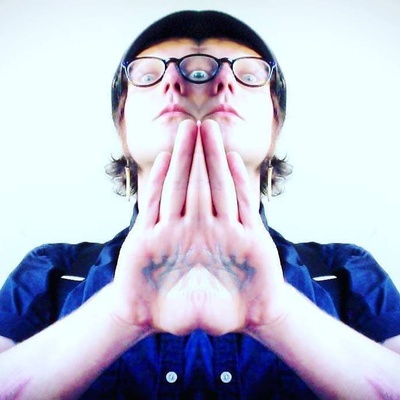 You're helping fund the ferociously, all-consuming creative muse that possesses Revel Rosz (Travis Keats Ross).  You get access to his consistent output across a multitude of artistic mediums including original music, journalism, prose, film and design.  All of it.  This tier will be the most fervently rewarded.
• All previous Revel Rosz associated rewards such as all music, PRAGMAGICK podcast and videos as well as
• Music Video and Experimental film
• Photography
• Unreleased Art
• WEEKLY Journal / Update
• PERSONAL insight and feedback on art/life
• SPIRITUAL / OCCULT practices / techniques UNIQUE to me
• CONTINUAL SHOUTOUT WHENEVER & WHEREVER 
• SUBMIT art / music / writing to be considered for podcast play, review, zine content and magicks
Visit www.revelrosz.com to see what you're helping manifest!
About Keats Ross & PragMagick (W†H)
WHY and WHO??: 
Supporting W†H not only supports Keats' multitude of creative work* (listed below), but also the numerous works and contributing content from various members, artists, luminaries and guests that W†H promotes, platforms, and distributes via the new arts/culture blog, WETHEHALLOWED.ORG, the successful Arts & Metaphysics Podcast, PRAGMAGICK, print publishing of a yearly design and literature journal, THE LIBER YOSOTROS, and an experimental audio compilation series, W†H AUDIO SIGILS.
Supporting W†H also means supporting a collective's growth from an intimate metaphsyical community to philanthropic "religious" organization that hosts SALONS and PERFORMANCES with the intention of involving local charities and causes at every turn. As of now, our SALONS provide philosophical, therapeutic and spiritual ideas and exercises from local luminaries for MEMBERS / PATRONS as a means to better our collective mind individually. We have had a year long residency at The Waypost that successfully showcased and celebrated various artists' enigmatic, individual works, and hosted live podcasts with enigmatic guests.
SIMPLY, YOUR SUPPORT AIDS KEATS & W†H PRODUCE THE CONTENT FOR AND MAINTAIN / FINANCE / EDIT / CURATE THE WEBSITES / SOCIAL MEDIA & PROMOTION FOR FOUR MAJOR, INTERCONNECTED PROJECTS:
DAKOTASLIM.NET / Keats' Longtime Original Music 
PRAGMAGICK.COM / Keats' Podcast, Journalism, Platform
KEATSROSS.COM / Keats' Prof. Project / Design Hub
*MORE ON THE 
WE THE HALLOWED
COLLECTIVE: W†H is a Portland, OR "open-source-art-religion" that grew out of one man's dingy basement into a multi-media collective of outsider artists. W†H hosts a myriad of individualistic creators and
PRAGMAGICK
®
ARTISTS
who cast metaphysical means to create artworks across various artistic mediums. Not only do they assist one another in actualizing their individual visions but they also conjure, together, a unique groupthink within print, performance, and video; only a folkloric,
SPIRITUAL FRAMEWORK
tethering them together.
THE FUTURE:
In the near future, W†H aims to print a bi-yearly print journal that collects contributed works meant to evoke self-improvement through artistic, metaphysical or psychological means.
As a PATRON, you may choose a tier that supports the COLLECTIVE at large, but know that every tier supports W†H as Keats primarily operates and finances these ambitious ventures… all, of course, with the aid and contribution of these brilliant artists.
Supporting KEATS ROSS supports his continue creation and release of high quality MUSIC and ALBUMS of wholly ORIGINAL SONGS under the likes of DAKOTA SLIM, SPARE SPELLS & The SOOTHSINGERS. Your support helps him maintain his continual evolution of as a published journalist with popular pieces written (for free) on sites like DISINFO.COM & ESOTERICANA.COM . You will also be aiding the creation of his opus, and first novel, ZOZOBRA as well as his first COMIC, "THE NARROWS" illustrated by W†H's JOEL HATMAKER.
KEATS' highest priority is to overcome the financial limitations that keep his technical roadblocks persistent: his way-out-of-date computer! For as much as KEATS plans to do, his immediate priority is for a high-caliber video editing / audio recording PC to meet his work ethic and output tirelessly and consistently. Every one of his current tools is well beyond their abilities. That is to say, your generous subscription would aid Keats to finally put his formal Filmmaking education and passionate video pursuits at the forefront where it belongs!
Once a mean machine is acquired, he plans on creating a weekly VIDEO GRIMOIRE companion to PRAGMAGICK, and releasing frequent videos across a multitude of mediums (video essays, reviews, talk shows and artistic shorts).
CASE IN POINT...
Keats spent weeks trying to wrangle together a talkshow pilot using out-of-date processing… Here's proof of what he can create with old junk that can barely handle video editing, imagine what he could do with a clean machine!
The "WAYWARD WORSHIP" TALKSHOW PILOT (PRAGMAGICK's birth):
† <g>TALKSHOW</g> (Hosted/Edited by RR)
PROJECTS / CONTENT OVERVIEW AVAILABLE FOR PATRONS:
†  THE ROCKnROLL & OCCULT PODCAST:  
PRAGMAGICK 
(Host/Editor)
† AUDIOMANCY & MUSIC  (Writer/Producer/Engineer/Performer/Mixer/Masterer)
† VIDEOMANCY (Director/Editor)  
† PERFORMANCES / SALONS (Filmed/Booked/Live Sound by RR)

† AUDIO SIGIL (COMPILATION)
† ZINE (Edited/Designed with writing by RR) 
The ability to create with financial autonomy is the goal of every artist but is seldom achieved, so it's amazing that   REVEL ROSZ and this amazingly eclectic group of artists are finally allowed to transcend the mundane machinations of this ever-prevailing monetary monarchy thanks to all of you! 
Finally, we may be able to eat, drink and be merry without the woeful weird of this somatic reality... wait, what?  What do you mean, "No?"  You can't just live off 200 a month?!  Sure you can! 
JUST WATCH.

1 of 1
Become a patron to
Unlock 130 exclusive posts
Connect via private message
Recent posts by Keats Ross & PragMagick (W†H)
How it works
Get started in 2 minutes