Prana Machine
is creating limitless art within limitations
Select a membership level
Sacral
Dollar Support Club!

+ access to exclusive images that are censored or not allowed elsewhere

I see you! Any amount helps me to continue creating. Your support is deeply encouraging!

Lumbar
Uncensored Instagram Tier!

+ access to exclusive images that are censored or not allowed elsewhere
+ self-portraits
+ photo set teasers
+ general updates about my art, body, and life

Thoracic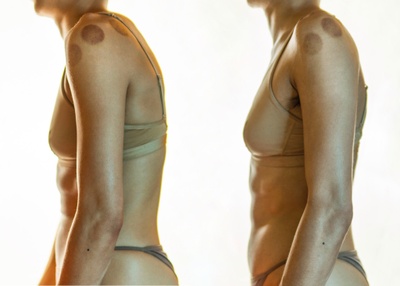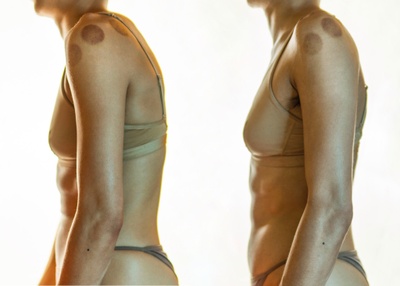 Full Photoset Tier!

+ intact images that are censored elsewhere
+ intact self-portraits not available elsewhere
+ complete photo sets, access to entire archive of thousands of already-published images
+ all collaborative projects
+ personal, art, and physical therapy/fitness updates
+ mailed thank-you print & hand-written note upon activation

About Prana Machine
Oh, hey


I'm here making some weird-ass, ass-art from the heart and using it to cope with chronic pain. I'm obsessed with body alignment, all different kinds of physical sensation, and sexualizing myself on my own terms.
I fixed my posture and work on it daily only to shoot subjectively funky shapes with my body. I took on self-portraiture and stopped fearing others' sexualization of me, only to create my own erotic art (and maniacally shoot my own butt). We're hitting detonate to rebuild and the foundation this time is fucking sound.
I shoot nude art to document my experience and direct my healing. And because it's really damn fun.
I am soft and abrasive, like sandstone, and I create things with this nuance. Come see.
Read more about my self portraiture here:
https://www.pranamachine.com/self-portraits
Here's where you can read about my chronic pain and how it affects me:
https://www.pranamachine.com/pain
If you want to know what I did about it, besides all the nudes, click here:
https://www.pranamachine.com/alignment
It also explains my tier names and why they are named after segments of the spine! 
__________________________________________________________________________
Pandemic Project Teaser Vid for 2020
(because we still managed to have some fun)
https://vimeo.com/508940086
___________________________________________________________________________
Website:
https://www.pranamachine.com
(still somewhat under construction)
Instagram:
@pranamachine @prana.poses
Twitter:
@prana_machine
MM#: 
4348735
Email:
[email protected]
___________________________________________________________________________
Internationally published: "Nude 2019" & "Nude 2020" Photo Shoot Awards Magazine
Locally published: "Nudie Mag" in Denver Colorado 2019, "Skin, Rock Bone" by Blake Nellis 2020
Gallery Exhibitions: "A Woman's View" at SE Center for Photography 2021
This would allow me to support most of my basic costs of living without having to worry about paying the bills. It would hugely benefit me to be able to support myself financially which would in turn benefit my patrons by allowing me to spend more time making art!
3 of 3
By becoming a patron, you'll instantly unlock access to 456 exclusive posts
By becoming a patron, you'll instantly unlock access to 456 exclusive posts
Recent posts by Prana Machine
How it works
Get started in 2 minutes