Queer Nature
is creating Queer Ancestral Futurism [earth & survival skills 4 lgbtq2ia+]
About Queer Nature
Queer Nature
is a
social sculpture
/education/ecophilosophy project formerly based on Ute, Arapaho & Cheyenne territories in the central Rocky Mountains. We are currently in 2020 based in the Pacific Northwest in the beautiful and lush Puget Sound region. We actively dream into decolonially-informed "queer futurism" through mentorship in earth-based skills and 'survival' skills, speculative and poetic writing, and photography. We strive to create accessible workshops where queer folks learn (and teach) a variety of skills, from friction-fire to wildlife tracking to wood carving. We run a 4 day long Queer Stealthcraft class every summer in collaboration with Rewild Portland that is open to the (queer) public, which has become our flagship offering, and we teach various multi-day intensives at several schools such as CU Boulder, Colorado College, and Weaving Earth. Since establishing more of a social media presence and gaining more Patron support, we also have devoted more time to writing about/documenting our work and ideas through blogs, mini-instagram-essays, and photography. We are inspired by the confluences of queerness, ecology, race and indigeneity, intersectionality, mysticism, mythology & spirituality, futurism & science fiction, new media studies, radical mental health, and more!
Our Mission:

We recognize that many people, including LGBTQ2+ people and womxn, have historically not had easy access to the culture of "outdoor recreation" on Turtle Island. Pursuits like hunting, fishing, camping, and "survival skills" have been difficult to access or relate to for folks who didn't grow up hunting, in Boy Scouts, or in the military. Additionally, LGBTQ2+ community has historically formed in urban America—in places like bars and clubs—the "wilderness" has not necessarily been a welcoming place for us. To create a space for women and LGBTQ2+ people to access their human right to these skills of belonging is a revolutionary act in today's world. We envision ecological awareness and the queer storying of Land as vital and often overlooked parts of the healing and wholing of populations who have been systemically silenced and marginalized, such as the LGBTQ2+ population, especially trans and queer people of color. Relationship building with the more-than-human world is also part of ecojustice and can help us better understand and stand in solidarity with those who are most being harmed by extractivism and ecocide. Ecological awareness is deep relationship building with living and non-living earth systems through resilience building skills including naturalist knowledge, 'survival' skills, handcrafts, and local cultural/natural history.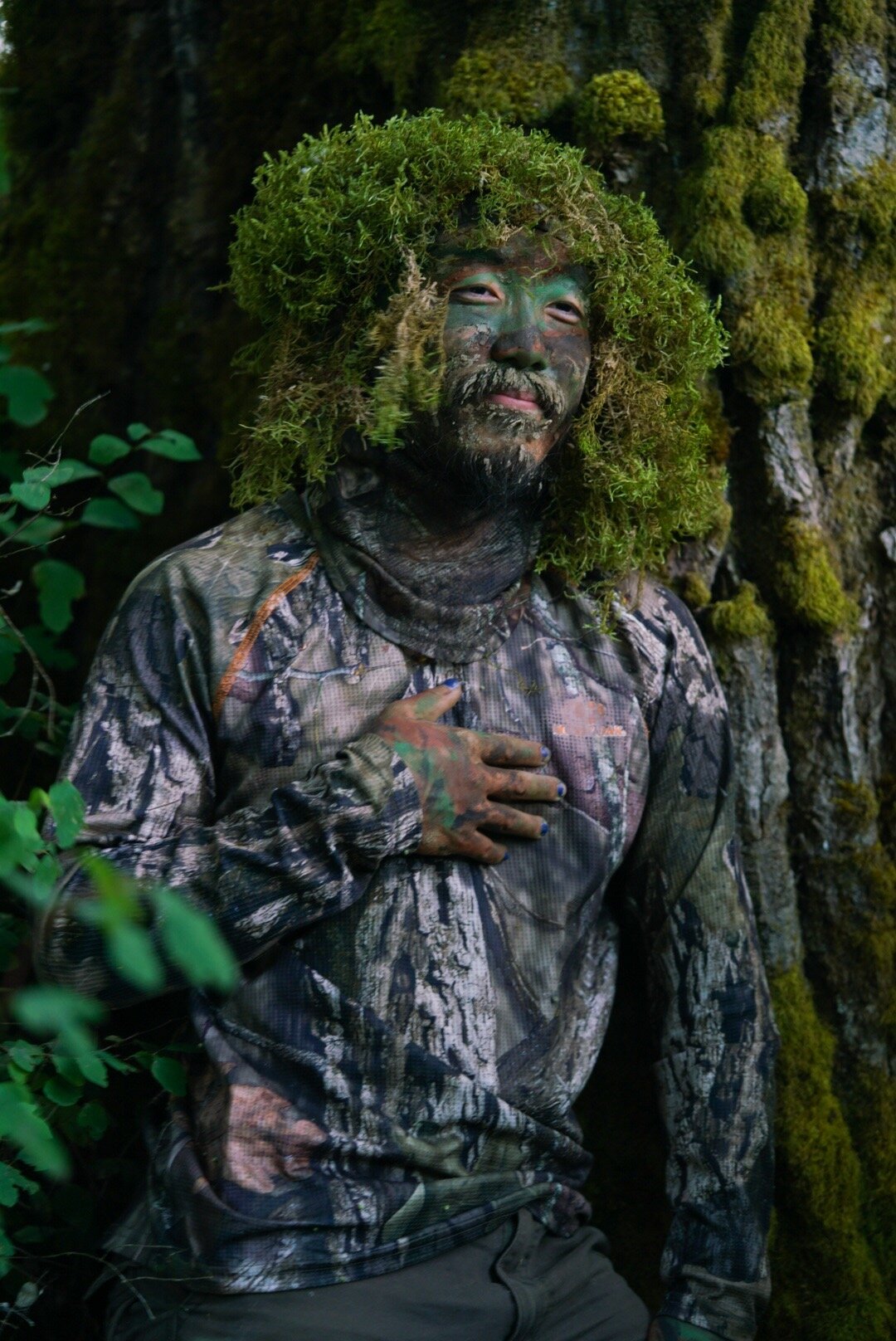 Us:
Queer Nature is the co-vision of queerdo couple-o'-creatures
Pinar and So Sinopoulos-Lloyd
... plus all of the lovely queer folks, allies, comrades, and the more-than-human-world with whom we are in community. Visions are not birthed in a vaccuum...
Pinar
So
We will be able to take the space to regularly offer free monthly meet ups (hikes, movie 'nights,' field trips to Rocky Mtn Arsenal, etc) in the Boulder/Denver area! These would be drop-in style, organized gatherings that would be more casual than a skills class, but would definitely be naturalist oriented and a space to geek out on Gaia with other queers!

1 of 1
By becoming a patron, you'll instantly unlock access to 37 exclusive posts
By becoming a patron, you'll instantly unlock access to 37 exclusive posts
Recent posts by Queer Nature
How it works
Get started in 2 minutes