Raye Zaragoza
is creating a record label, community, and demo songs!
Select a membership level
Interns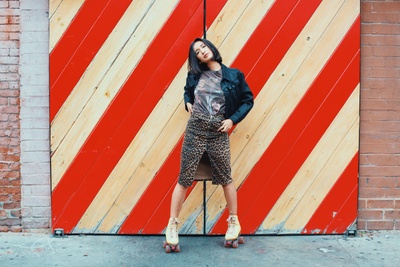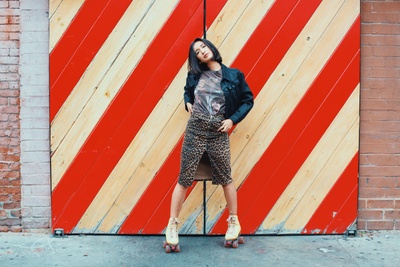 ~Access to Patron Exclusive posts (including photos, poetry, video diaries and more!)
~Access to private messenger to Raye & community posting
~Access to Exclusive Livestream Concert (monthly)
~Access to Two Demo Songs per month






Engineers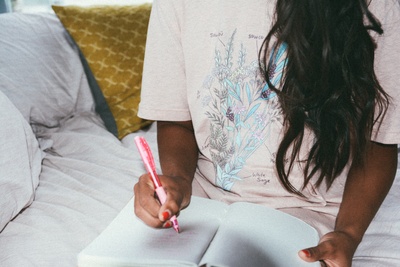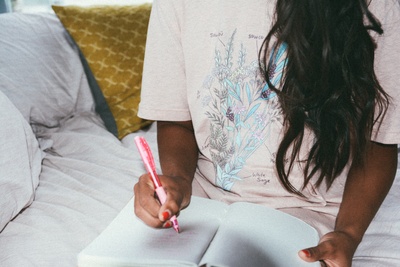 Everything above plus:
~Downloads of All Released Songs upon sign up (including my new LP 'Woman In Color')
~Access to Four Demo Songs per month
~Handwritten thank you card upon sign up! 

Producers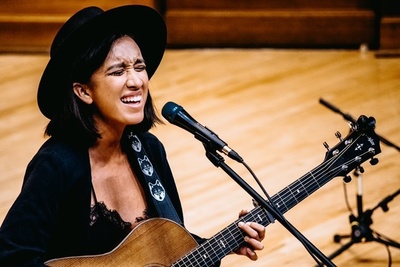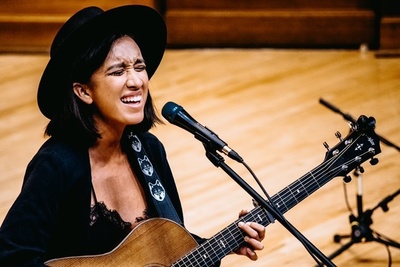 Everything above plus: 
~Access to a
behind the song video
explaining the backstory of my favorite demo of the past month
(what it's about, the recording process… etc)
~A video of me singing
Happy Birthday
to you on your Birthday! (please email
[email protected]
one week or so before your birthday!)
~A
thank you gift mailed to you
on sign up! 
About Raye Zaragoza
WELCOME TO REBEL RIVER RECORDS!

I am so excited to announce a new and exciting adventure here at Rebel River Records… DEMO CLUB! From October 2021 and onward for an entire year, I will be posting a new demo of a new song every single week exclusively here on Patreon. That's 52 songs! Some weeks will be scrappy voice memo demos, some weeks will be more produced songs with multiple instruments, and some weeks will be collaborations with other artists, songwriters and instrumentalists !

As many of you know, I have been working toward producing my own music and recording at my little home studio. I am really excited to be going on this adventure with all of you to challenge myself as a songwriter and producer. This year will be an amazing learning process where I can experiment, learn and grow towards hopefully producing my own album at the end of the year of writing.

By being a member here on Patreon aka Rebel River Records, you are officially a part of Demo Club and will have exclusive access to new songs every month. The base tier at $5 a month, will have access to two songs per month, and $15 a month will have access to four songs a month. The higher tiers will have access to behind the scenes of the creation of each song and more! (see tier breakdown for more details!)

In addition to the demo songs, members also get access to poems, patron exclusive concerts, giveaways, early access to new content, exclusive photos & videos, and more!

Thank you so much to all of my dedicated Rebel River Records members and welcome to all of the new folks joining us for Demo Club! I am so excited to see what we create this year!

Your songstress friend, 

Raye 

FAQ:

Is Rebel River Records a Record Label?
Yes! Through your support here on Patreon, we were able to release my latest record Woman In Color independently through our own label! I consider every single Patron to be a "label member" who gets to hear the music first like a "label executive" would! Now that we are embarking on the Demo Club adventure, the plan is to release another album on Rebel River Records from this pool of songs! 

If I join, can I quit at any time?
Yep! Feel free to join us for one month, six months or for forever! You can join on a monthly or yearly basis (pledging yearly is 16% off)!

Will I get direct access to Raye by joining?
Yes! We have a direct messaging feature here so you can message me directly at any time!

How do I join?
Choose one of the listed tiers at $5, $15, $35, or $150 a month, fill out your info, and boom you're a label member! You will also have the option of paying any amount not listed!

Does joining actually help Raye?
YES YES YES YES! All of the funds collected here are re-invested into new creative projects, music videos, and collaborations that keep the Raye Indie Music train going. You are an essential part of my team, and I am so grateful that you are here.

What some of the folks here are saying... 

"Raye may be the most down-to-earth artist I've ever met. On Patreon, you get to share in her adversities and triumphs, with a like-minded community, and travel with her as she progresses in her career. It's a great place to be." - Paul F. (Patron since July 2018)

"I love supporting Raye on Patreon. All the concerts, poems and behind the scenes pics and videos are so fun to see and hear. To be a part of the community is wonderful and we all come together to help Raye's music get out to the world. Raye is on a mission and it's exciting to be in the boat helping to row with everyone else!" - Raleigh D. (Patron since October 2019)

"I love being one of Raye Zaragoza's Patrons; or as we are known as her Warriors, for these past three years. I enjoy the behind the scenes of her tours, listening to her demos, seeing her pictures and poetry; but mainly I LOVE her monthly concerts she puts on for her fans! Being one of her patrons is worth every cent...best decision ever made. I am proud to be a patron of Raye Zaragoza." - Josh D. (Patron since February 2018)

When I reach 300 patrons, I will scream from my rooftop until I can't breathe. And then I will create a music video with all of you. We will come up with an idea, and then make a music video all together using phone videos!
1 of 1
By becoming a patron, you'll instantly unlock access to 476 exclusive posts
By becoming a patron, you'll instantly unlock access to 476 exclusive posts
Recent posts by Raye Zaragoza
How it works
Get started in 2 minutes