Jaxx
Creating early releases, behind the scenes material and exclusive content
Select a membership level
General Patron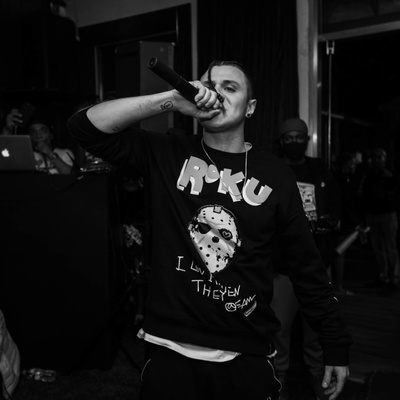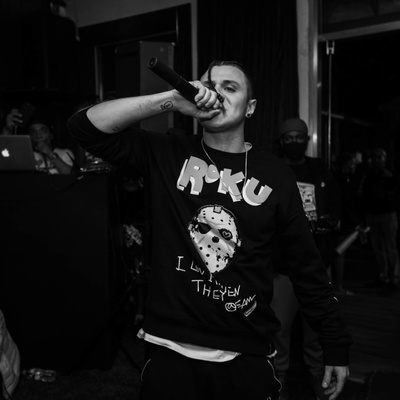 You'll receive:
* Early access to new music and videos
* Unreleased demos
* Exclusive videos
VIP Patron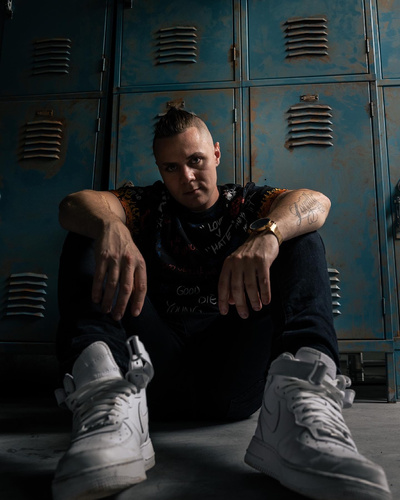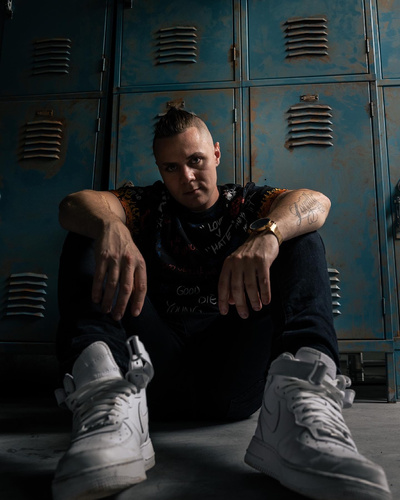 You'll Receive:
*Everything from Tier 1
*Full unreleased songs
*Added to Discord server discussing future plans, new ideas, and a community helping each other grow.
*Live streams of certain shows
Early access to updates, tickets, releases

Behind-the-scenes content
About Jaxx
What's up fam? Welcome to my Patreon. I thought long and hard about making one. I really don't like asking for money but to bring the best content to you guys, your support can really make a difference. This is it. The future of crowdfunding, general support, or just a small tip in a very intriguing journey.
I would love to keep everything as real as possible with anyone viewing this page. I have been struggling to keep my content alive. It might not seem like it, but music and this game of influencing is a very expensive one. Having the time to make music and create new content is a difficult task when you have to make enough money to keep food on the table. All I want to do is make new content for you guys and come up with creative new entertainment for my fans to enjoy.
What is Patreon and why should I contribute?
Well, there's many reasons. Maybe you love the content you have seen on my Tik-Tok (@morningmots), on my Instagram (@realjaxxmusic), on any music platform, etc... Maybe you want more or are willing to support a bit to get better, higher quality content. Maybe you want to have downloadable content that is not offered anywhere else. Maybe you want to see behind the scenes content. Or maybe you want to give ideas. By joining this page, you have direct access to me and I am the type of creator who would love to take new ideas and engage in creative conversations with the viewers. You could help me create the next best thing. YOU can be part of the creative process too. YOU will also be the deciding factor in what I should make as a creator. I don't want to work for some greedy corporation that requires me to create what THEY want me to. I want to make what you guys want and enjoy! I want to collaborate with the fans and the people that matter! The ones that enjoy this content! To see more about Patreon, click
 HERE
for a fully detailed intro video.
Where will my contribution go?
Almost every dollar I receive will go directly back into this business one way or the other. For example, your money will pay the videographers, the photographers, my design teams, collaborators, my producers, mixing engineers, master engineers, and yes myself. Maybe you guys request a special type of song for a loved one and are currently enrolled in the more exclusive tier. Or maybe you want to hear a cover of your favorite song from a different artist by me. With your help and support, it will be possible to give you the best content. I will have the ability to pay for a professional engineer to enhance my sound so you can enjoy the music to the fullest. I will have the ability to purchase a better camera with the help of a few of you. Those are just a few examples of how the contributions I receive are used to make better content for you, the patron.
Doesn't Spotify pay you enough?
These organizations very often underrate the profits per stream or view. For example, Spotify pays you a cruel $1,000 for every 400,000 streams you get today!! Think about that. 400,000 people have to listen to your song for more than 30 seconds before you can make a thousand dollars. A decent full time job can pay that weekly!! As an independent artist, I pay for my shows, I rent out my venues, I pay for my merchandise, I pay for studio time, studio equipment, engineer work, pictures, videos, designs, cover arts, logos, transportation, travel, etc... and considering what you can make off of Spotify, it is very hard to keep a stable income making music. With Patreon, you, as Patrons, can help me keep this brand strong and this dream alive. 
So if you made it this far, you are thinking about it. My best advice to you would be to try it for a month and see if you gained anything out of it. If you enjoyed the month of exclusive content and more, tag along for another! One day, this group and this page will make an impact in this world and I cannot wait to see where we go as a team. Let's do this fam!! 
What is The Ballad Of Contradiction Tier?
As an independent artist, one of the hardest things to do is to create! Not because of a creative block, or a loss of inspiration, but due to the fact that creations are very hard to bring to life to the fullest without an influx of funds. Like I said above, I want to keep everything transparent with you guys. You are the ones that could be willing to help fund this project. Who would want to contribute, support, or invest in someone who tells lies?! To start, I have created an amazing project. 15 songs made from scratch. My producer, Dianzu, and I, took a 30 day journey out to Spain, Germany, Italy, Switzerland, Austria, and France in September. We brought the equipment we would need to create and laid out a new project, The Ballad Of Contradiction. After spending 30 nights and days working on this project, we left with the most exciting music blueprints I have ever created. The only thing left now is sending these tracks out to a professional engineer to mix and master them. All in all, this project will cost us about $3,000. $200 per song for a 15 song album. We offering a chance for only 30 patrons to take part in this album with me and Dianzu. Yes, $100 might be a lot of money for someone. Yes, it might be a hit or miss as you haven't heard this music yet. One thing I ask is trust. I have showed demos to many different industry experts who have agreed this album could impact the world. From an unanimous industry manager, I was told, "This album is unlike anything I have ever heard. There is something for everyone in this project and I am so excited to hear it complete." I just wanted to give you an idea of what some industry people are saying about it. If you join the Ballad Of Contradiction tier, we are giving the opportunity to you to take part in this project. Not only will you be listed in the credits for helping fund the project, but you will be added to a BOC chat through Discord where we will discuss opinions and share rough copies. In this chat, your thoughts are valued and if you are willing to give $100 of a contribution towards the album I believe your opinions should matter. Spots are limited and we are only allowing 30 people as I am not looking to make money off of you guys, but to be able to keep creating this music and content for the fans. 30 people contributing $100 each make out to the total cost of the album, $3000. Not only will you get your names listed in the credits of this album when it is done, take part in the creative process on Discord, but you will also get the benefits from each of the two other tiers. If you are willing to help support and contribute to a masterpiece of a project, your $100 will go a long way. Once again, anything helps. If you do not have the money for the BOC tier at the moment I completely get it! Life is tough! All contributions are very helpful and with cheaper tiers available, you have a chance to support with only $3 or $5.
P.S: 
To anyone who already is subscribed, I LOVE YOU and I SEE YOU!!! You are what makes this work!!! Please DM me on Instagram 
@realjaxxmusic
so we can connect! You can also send me an email with your requests and videos you would like to see at
[email protected]
Thanks fam! 
When I reach $500 a month, I will start a special podcast series discussing music, the music industry, and life in general! I have some very good ideas! Let's get it fam!

1 of 1
By becoming a patron, you'll instantly unlock access to 11 exclusive posts
By becoming a patron, you'll instantly unlock access to 11 exclusive posts
How it works
Get started in 2 minutes