Red Stylo Media
is creating indie comics and anthologies
Select a membership level
We'll send patrons one new story, chapter or whole issue from RSM's comics catalog in every update! Each update may include featured chapters from our graphic novels, featured stories from our anthologies, and even entire issues from our ongoing series!

Patrons also receive a discount code for 15% off all merchandise and books in Red Stylo's web store. (A new code will be created with every update.) PLUS, your name will appear in the THANK YOU section of our monthly Red Stylo Newsletter!

The RED STYLO Book Club level! We're pushing for digital, but some of you just prefer print, and so this deal is for you! Become a patron at this level and you will still receive a digital comic with each update, in addition to a code for your pledge amount to use toward any print comics or trade paperbacks in our catalog. 

Use the Book Club code for any book in Red Stylo's web store. Codes can be saved and even combined. Plus, patrons at this level still receive the discount code for 15% off all Red Stylo merchandise and books. A new code will be created with every update! PLUS, your name will appear in the THANK YOU section of our monthly Red Stylo Newsletter!

About Red Stylo Media
Red Stylo Media
has been around for nine years, run by writer/editor Enrica Jang. In that time, our catalog has grown from one self-published comic to a full on catalog of original titles as well as an imprint (
a.k.a Red Stylo Press
) for fellow indie comics creators. As of 2018, Red Stylo has published over 300 different artists and writers!
What We're Doing
We make comics. And comic anthologies. And we promote indie creators. We want to expand our readership and get new artists in front of more eyeballs!
Every update, we'll bring patrons new comics and art from our roster of creative teams--always something new and different, whether from ongoing series or from our popular anthologies. 
Please check out our website for our full list of comics titles.
Why Red Stylo Needs Patreon

As one of our writers Aaron Duran, said: "I don't create comics to make money. I need money to create comics." Hosting
RedStylo.com
, keeping the 
webstore
open, printing costs, promoting books at conventions…all these things cost money. The most cost-effective way to deliver our content to readers is through digital means. A set-it-and-forget-it "subscription" to Red Stylo here on Patreon is a way for us to share everything we have to offer with folks who are interested and want more. And if you like what you read, you come back and bring your friends.
But Patrons aren't just funding Red Stylo. They are actually PAYING the writers and artists that make our comics world go 'round.
Creators get 75% of the profit
(1 patron = 1 sale!) when we share their stories with you (80% if they are part of our Imprint!) The more we get, the more
they
get.
What Our Patrons Get
For just $2, patrons get a new PDF digital comic with each update, along with bio and info about the creators! Our goal is for a new update every two weeks. Patrons can set a monthly cap as low as $4 and not miss a thing!
For the next several weeks we are sharing pages from two series:
A SOUL DIVIDED/ CAGED IN FLESH, A Comic Anthology inspired by Robert Louis Stevenson's Dr. Jekyl and Mr. Hyde.
This is a new collection of original comic stories inspired by the beloved horror classic!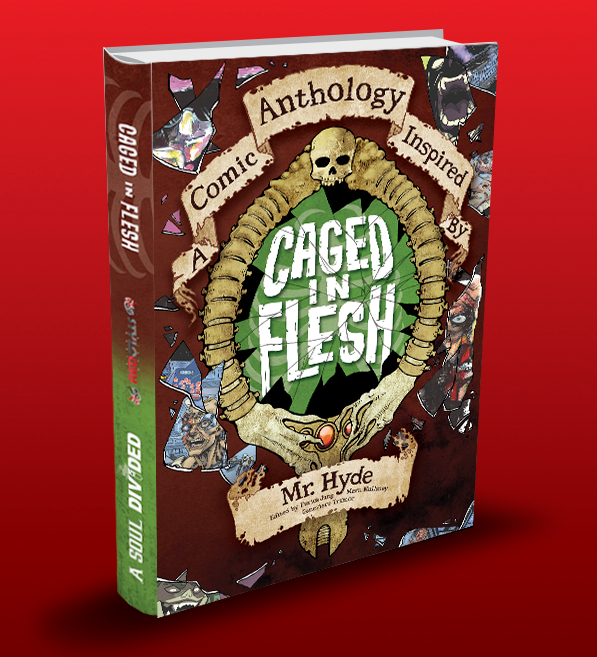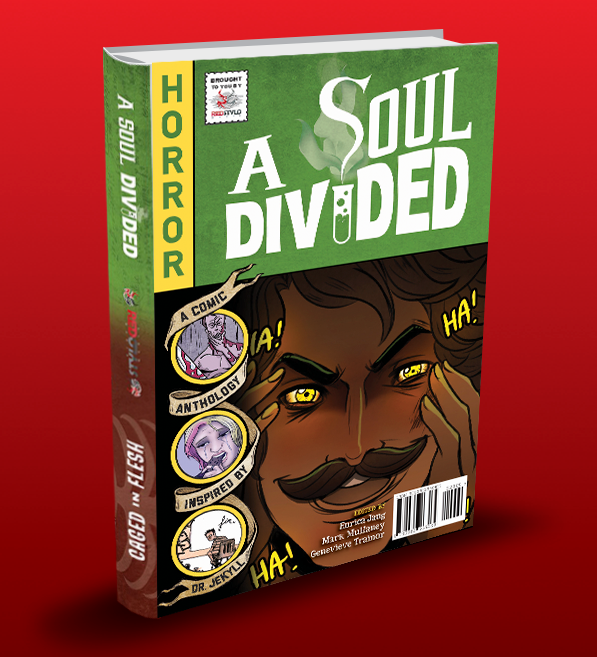 --and--

NINJA BEAR, a stealthy and cute saga by Emmy-nominated creator, Mark Mullaney. If you like ninjas, and you like bears, this will tickly you.

Other updates may also include chapters from our original graphic novels and entire comic issues from our ever-expanding Red Stylo Press imprint!

See? Cool stuff already!
$49.95 of $200
per new digital comic
Which rock and music stars did you have on your walls growing up? Any of them in the #27Club? If we can reach an initial combined pledge of $200, all patrons will be mailed a 12" x 18" poster from one of Red Stylo's featured artists! #ROCKHARD
1 of 2
By becoming a patron, you'll instantly unlock access to 115 exclusive posts
By becoming a patron, you'll instantly unlock access to 115 exclusive posts
Recent posts by Red Stylo Media
How it works
Get started in 2 minutes