rekallabrate
Creating an authentic & safe space to be yourself
Select a membership level
BECAUSE I LIKE YOU, KALLA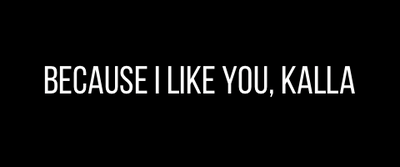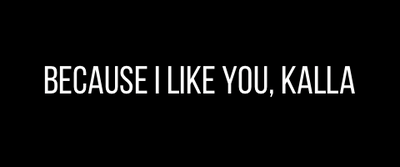 If you're here because you like me, please consider giving me $5 a month just because you think I'm great!

Would it be cliche to say that's less than a single cup of coffee? Because it is. It's also less than raw milk, green smoothies, & pine nuts.

REKALLABRATE.COM DISCOUNT CODE:
As a thank you, you will receive a one time 10% discount code for rekallabrate.com.

Your support means the world to me. Thank you for assisting me on my journey to inspire more authenticity & truth in the world!

rekallabrate.com discount code
BECAUSE I LOVE YOU, KALLA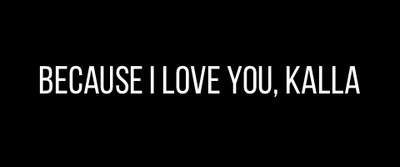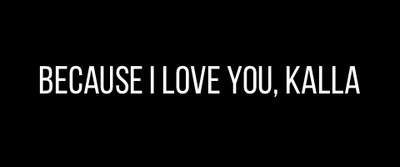 If you love me & want to support me, a great way to do that would be to subscribe to this tier!

For just $11 a month, you will not only get a one-time discount code for rekallabrate.com, but you will also have access to a private telegram channel.

PRIVATE TELEGRAM CHANNEL:
A place to connect with myself & other like-minded individuals. I am always listening to YouTube videos & podcasts that help me on my journey & would love to share them with you! I will also share book recommendations, memes, & whatever else is inspiring me in the moment--& I hope you'll share, too!

Thank you so much for supporting me as I learn & grow through this life!

rekallabrate.com discount code
BECAUSE I REALLY LOVE YOU, KALLA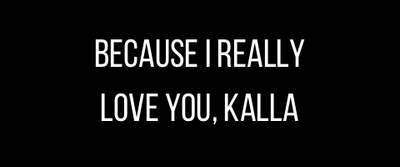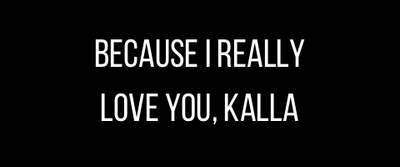 If you really love me, find value in my free content, & want access to even more authentic & vulnerable content, then this is the tier for you!

For just $22 a month, you will have access to everything in the previous tiers, as well as access to patron-only videos & posts & exclusive episodes of the Lightin' Up Podcast.

PATRON-ONLY POSTS:
I decided to start a Patreon page because I wanted to create a safe space for myself & others to share authentically & vulnerably. As such, these patron-only posts will include more vulnerable shares about my personal life, thoughts, & feelings that I would rather only share with those who truly love & support me. In the interest of maintaining authenticity & flow, these posts are unscheduled.

EXCLUSIVE LIGHTIN' UP EPISODES:
I've got some exclusive patron-only podcasts in the works with the people in my life who I love the most! You can expect an episode with me and my love, the kids, & more. These posts are also unscheduled because I'm not a fucking robot. :)

It is an honor & a privilege for me to share my life with you. I am so excited for the opportunity to share even more vulnerably & authentically in an effort to normalize being human & let us all know we aren't alone! Thank you for caring about my journey & finding value in the way I show up. I am so grateful that you're here.

patron-only posts & videos

exclusive lightin' up episodes

rekallabrate.com discount code
About rekallabrate
If you're tired of all of the fake shit on social media, you have come to the right place.

My name is Kalla, pronounced like KALLA-fornia, KALLA lily, or superKALLAfragilisticexpialidocious & I'm here to help you reKALLAbrate--or change the way you do or think about something, namely yourself.

You see, I believe that the most profound gift we can offer the world is the gift of our most authentic selves. When we stand in the truth of who we are, we inspire others to do the same, thereby creating a more authentic world.

But standing in the truth of who you are isn't always easy--especially when we are constantly bombarded with filtered faces feeding us bullshit about healing through bubble baths & green smoothies, but never truly revealing their humanity. Then we're left wondering what's wrong with us?

The answer is nothing. & that's what I'm here to help show you--simply by being myself & sharing the truth of my human experience with you.

That might sound egotistical or weird, but the truth is, most people are afraid to *actually* be themselves. From what I can tell, much of what we are fed on social media is filtered, fake, & far from the truth.

I created a Patreon page because there are certain more vulnerable aspects of my life that I want to share with my most loving, trustworthy, supportive, & kind friends.

If you find value in the content I share on other platforms, then I know you will find these more intimate shares valuable, too.

Sometimes all we need to know is that we aren't alone. Other times it's just inspiring to hear someone else's challenges & triumphs. Or maybe you just really love me. Whatever it is that brought you here, I want to thank you.

Thank you for seeing me, loving me, believing in me, supporting me, & encouraging me to keep showing up as the most authentic, true, & real version of myself in each & every moment--even, & especially, online where we need it the most.

Thank you, I love you.

Love,
Kalla Paige



By becoming a patron, you'll instantly unlock access to 2 exclusive posts
By becoming a patron, you'll instantly unlock access to 2 exclusive posts
Recent posts by rekallabrate
How it works
Get started in 2 minutes