ReNDoG
is creating Youtube gaming videos
Select a membership level
Iron Level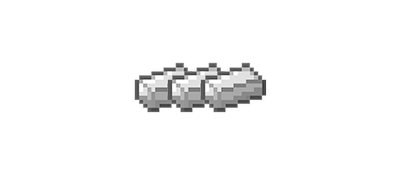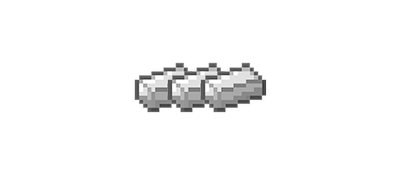 Thank you for supporting the Cyberdog Nation! You have now unlocked a Boost for all players on server.dogcraft.net! You'll also be shown as a Patreon on the server - awesome!

 ⦁ A warm and fuzzy feeling inside
⦁ Receive a Patreon Iron Level Boost on server.dogcraft.net (+5 DCD/hr for 1 month) 
⦁ A cosmetic perk on the Cyberdog Nation Server 
⦁ Access to the Cyberdog Patreon Discord Channel 
⦁ Access to select Patreon multiplayer events

Includes Discord benefits
Gold Level
Gold is a Cyberdog's best friend! As well as unlocking all Iron Level perks, you've now unlocked a bigger Boost for all players on server.dogcraft.net!

⦁ All Iron Level Perks unlocked  ⦁ Receive a Patreon Gold Level Boost on server.dogcraft.net (+10 DCD/hr for 1 month)

Includes Discord benefits
Emerald Level
Now we're cooking with gas! As well as unlocking all Gold Level perks, you'll now gain access to our premium Private Cyberdog Patreon Minecraft Survival Server!

⦁ All Gold Level Perks unlocked  ⦁ Receive a Patreon Emerald Boost on server.dogcraft.net (+25 DCD/hr for 1 month) 
 ⦁  Access to the private Patreon Minecraft Survival Server!

Includes Discord benefits
About ReNDoG
Greetings Cyberdogs and citizens of the internet!
Welcome to my Patreon page, and thank you for taking time out of your lives to spend a moment thinking about supporting me!
My name is ReNDoG, and I'm a video content producer who's made over 2,000 Minecraft and gaming videos to date for over 400,000 subscribers on Youtube, and am a very proud member of the Hermitcraft Server! I play Minecraft and other awesome games on Youtube, and over the last 7 years have built up an incredible community of fans and friends I call the Cyberdog Nation.
When I first started making videos on Youtube, I had no idea how important my work there would eventually become - not only to me, but also to the tens of thousands of people who had joined me on my crazy journey to become a full time content producer. I consider my work on Youtube as my art, and the fact that it brings so much joy to so many people all over the world is my ultimate inspiration and motivation to produce the best content I possibly can.
With support from my Patreons, my current goal is to continue dedicating my life to producing the best possible content on Youtube and Twitch for all my fans to enjoy.
Becoming a ReNDoG Patreon also means you help to support all the amazing Cyberdog Minecraft servers available for our community to enjoy! Not only will you help to pay the bills to keep the servers running, but your pledge will also earn you perks on the servers and boost everyone else who's playing on the server too!
Why support ReNDoG on Patreon?
Making Youtube videos as a sustainable 'job' is truly an amazing dream but is but also comes with many challenges, the most real of which is the inconsistency an unpredictability of monthly revenue.
Patreon gives fans of my Youtube and Twitch channels the opportunity to support the creation of the content they love by directly supporting me financially and ensuring a more secure and predictable monthly income for me as a content creator.
Making videos on Youtube for the last 7 years has been the greatest privilege and joy of my life, and I want nothing more than to make it a sustainable lifestyle for myself, and eventually for my future family - I want to have Cyberpups of my own one day, and those things are expensive!

Terms and Conditions

1] Becoming a Patreon is an extremely generous act. I want you to know that I am grateful for your decision to support me. I deeply appreciate each and every Cyberdog who pledges no matter how much or how little, thank you! Unfortunately I won't be able to respond to Patreon requests (ie video or shoutout requests) or contact requests (ie connecting on Facebook/Skype etc).

2] The Content Schedule and Bonus Content shown in my Patreon Milestones are goals only and may change. As time goes on we might find new games to play that may replace old ones. I pledge to achieve all goals in all Milestones wherever possible.

3] All rewards will be given at the beginning of the first month and only after your pledge has been processed. This is to help prevent abuse of the Patreon monthly pledge system.

4] My Patreon earnings will always be transparent and easily available to all Patreons and current supporters. Please visit the ReNDoG Patreon page for monthly revenue updates.

$1,582.14 of $2,000
per month

This final diamond step of our Patreon Staircase will allow me to continue to work as a full time Youtube & Twitch content producer and streamer, bringing you all the content you love all year round!



$2,000 Milestone Content
Minecraft Hermitcraft 7
Weekly streams

3 of 3
Become a patron to
Unlock 32 exclusive posts
Connect via private message
How it works
Get started in 2 minutes