Select a membership level
Observe the Netherrealms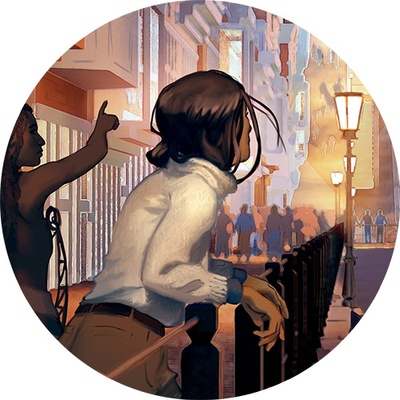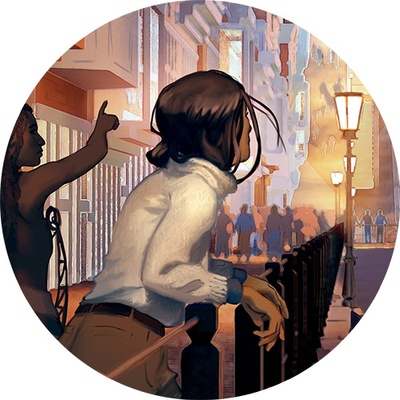 Hello Observer! Just support the Netherrealms with a little monthly contribution. Every little bit helps, and I appreciate it so much! <3
Enter the Netherrealms
Hello Dreamer! Join Nergui as she discovers more of Netherrealms. New post every Wednesday! Pay what you want and support with any amount you can. For supporting, you get:
Early access to finished pieces

Exclusive access to work-in-progress shots

Exclusive access to full-length process videos

Insights on my creation process and workflow

Free access to some digital products in my store

Monthly updates on the previous month

Monthly updates on my art goals in the future
About Rengin Tumer
 NEW CONTENT EVERY WEDNESDAY! 
Netherrealms transports you to a different world where milennia-old creatures roam, dreams are a responsibility and personal growth is a must.
Join Nergui as she discovers the Netherrealms on Patreon! Want to know more? Read on :)
|| WHAT IS THE NETHERREALMS PROJECT?
The Netherrealms is a graphic novel that is funded by Patrons.
The story revolves around Nergui, who gets transported to a world stuck between Life, Death, Dreams and Time when she becomes the victim of a disease that is raging around the world, putting people in a sleep-like coma. She meets Dane and Zara, who try to help her figure out what is going on. It's not easy for Nergui, because she has relied heavily on her father ever since her mother passed away. In the Netherrealms, Nergui needs to learn to stand on her own two feet while discovering new worlds, deities and dreamscapes.
The Netherrealms is now a graphic novel, but it started off as one new illustration every month in 2020. You can find all of them
here
.
After two years of illustrating, I decided to create the graphic novel that Netherrealms was meant to be. If you want to read how that came about, feel free to read
this post
!
|| WHO AM I?
I'm Rengin, a fantasy illustrator from the Netherlands. I often describe my work as serious storytelling in vibrant colors.
In 2012, I wrote the first lines for a story that would become known as "Netherrealms". After chipping away at the story with loose sketches, I am now committed to bringing Nergui and her friends, family and enemies to life, one illustration at a time.
|| HOW PATREON WORKS
Patreon brings exclusive Netherrealms content to its biggest fans. Through a monthly pledge, as a Patron you get access to an exclusive feed with comic pages, script pages, concept art and more. You can cancel or edit your pledge at any time! For me, a pledge from you will mean more time to work on Netherrealms and a more stable income.
|| WHAT WILL I GET FOR BECOMING A PATRON?

A whole lot of gratitude and appreciation from me! But more specifically: by pledging now, you'll get early access to comic pages as I make them, as well as insights into the process (including concept art, script pages, thumbnails and other musings).
You'll also get access to WIP images and full process descriptions of all 20 Netherrealms illustrations I created before starting the graphic novel! I'll be there to answer any questions you may have about the Netherrealms or its creation process.
For as little as $2 a month, you get access to all of the above, and you can always cancel anytime!
|| WHAT ARE YOUR PATREON GOALS?

As the Patreon grows and more people pledge, I can free up funds to do a couple things:
Hiring a flatter to handle the preset colors so the page production goes faster
Hiring a letterer so the page production goes faster
Having more income from the Patreon would mean I can take on less commission work, which means page production goes faster.
Hiring a friend of mine who loves making (TT)RPGs to make one for Netherrealms so page production goes fa- No, that would actually just mean some fun extra content for you to delve into the world of the Netherrealms, perhaps with friends and family.
As you can see, you can make a big impact with your pledge :) So become a Patron, and become part of the Netherrealms!
$73.54 of $2,900
per month

When we reach this goal, I can work on Netherrealms full-time! That means at least 4 pages a month, woo!
2 of 2
By becoming a patron, you'll instantly unlock access to 89 exclusive posts
By becoming a patron, you'll instantly unlock access to 89 exclusive posts
Recent posts by Rengin Tumer
How it works
Get started in 2 minutes