Rio Romeo
is creating everything
Select a membership level
general support
you made it here and are curious about supporting me as a creator but only can only throw a little my way-- this is a fantastic place to start and I thank you for being here.

here you'll get the first access to more polished projects of mine, as well as a bit of trickle down of works in progress from the higher tiers.

the key to success as an artist is a little bit of support from a lot of people. a dollar a month from a whole bunch of people will keep me on my feet and keep me creating, and i thank you for that.

behind-the-scenes content
stickers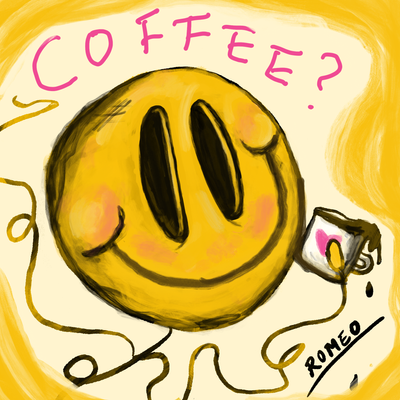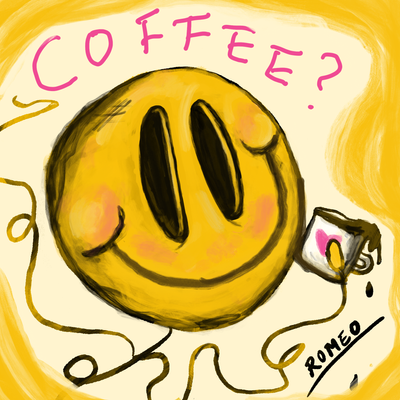 in this tier you have access to writings from my unpublished book, life updates, general wip, larger music projects & day to day content.

as a thank you for being a patron, i'll send you 2 stickers
i'll also throw you some phone & laptop backgrounds monthly.

this tier also includes Discord benefits, which I regularly use and have fun popping in to see what's up. we've become a little community on there, so feel free to pop in and chat- everyone's really sweet and, although I can't join them due to the risk of my brain melting, there's a bunch of people on voice calls chatting almost nightly. it looks like fun honestly sad my concussion brain said no.

three dollars really adds up when it's coming from a bunch of people, so if you can manage it i thank you endlessly. this keeps me able to pursue art and music as a career.

***now shipping rewards internationally!***

Includes Discord benefits
behind-the-scenes content

work-in-progress updates (digital)
unreleased music
in tier 3 we have access to unreleased music, writings from my unpublished book, access to chord libraries for songs, tutorials on how to play, as well as general day to day in the romeo household content.

as a thank you for being a tier 3 patron, you'll recieve 3 stickers 

i'll also send you a print in the mail each month of something, whether that be art, a picture i've taken on one of my disposable cameras or a photo of some cover art!

this tier also includes Discord benefits, which is super fun and a community in and of it's own. I hope you check it out, everyone's super nice. you'll also get access to day to day content, works in progress, and downloadable wallpapers for phones and laptops.

five bucks from a handful of people helps support me as a creator, artist, musician and human being. thank you so much.

***now shipping rewards internationally!***


Includes Discord benefits
behind-the-scenes content

work-in-progress updates (digital)

print (delivered by mail)
About Rio Romeo
My name is Rio Romeo, I'm a 22 year old they/them butch artist & activist, specializing in cabaret blues on my out of tune piano various forms of visual art.

Chances are you're here from one of my social media pages, looking for more music or art. Well, you're definitely in the right place.

I love sharing what I create on Patreon, and it's a fantastic platform for me to use, as I am extremely prolific and this is a great place to share the ins and outs of my artistic process and behind the scenes content with those who are interested in seeing more.

Within my Patreon community, we have a discord in which we can speak with likeminded people about basically anything you're interested in. Chances are, someone's already in there that likes the same thing. I hope that if you do decide to join my Patreon, you use the Discord, as people have shared very cool ideas and made friends on there already, and maybe you can too!

Thank you for your interest and welcome!

Rio Romeo
(they/them)

Become a patron to
Unlock 225 exclusive posts
Connect via private message
Recent posts by Rio Romeo
How it works
Get started in 2 minutes