Dr. Nyri A. Bakkalian
is creating Friday Night History, lesbian mil-SF, and kickass art.
Select a membership level
Sasa (bamboo leaves)
Access to update posts ("Yabumi"), other finished text posts, all finished art.

Includes Discord benefits
Suzume (sparrows)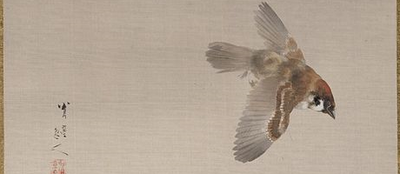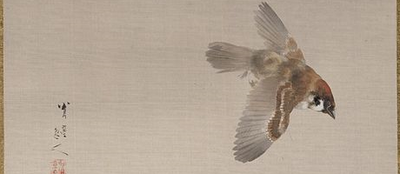 All $1 rewards PLUS listing in the credits of videos and streams and access to my Itch.io library, and access to work-in-progress posts! Thank you!

Includes Discord benefits
Toro (Stone Lantern)
all $1-$3 rewards PLUS  Patreon-exclusive in-universe posts and audio for my fiction projects (Grey Dawn & others). 
Includes Discord benefits
About Dr. Nyri A. Bakkalian

SALUTATIONS you fantastic denizen of the internet! This is Dr. Nyri A. Bakkalian and you have found my Patreon page!
ようこそ史学博士ナイリ・バッカリアンのパトレオン・ページへ!

Author, artist, raconteur, and Your Favorite Historydyke! Here to write, record, draw, and raise some good hell.
Friends, this work is my passion, and it is picking up-- articles, streams, podcast appearances,
consults on documentaries
, major progress on my manuscripts-- and it merits my full attention. Piecemeal freelance work is unpredictable and infrequent, and book royalties ebb, as they have been recently. That's where you come in. Every little bit that you support here, helps support me and keep me working for you.
We're now at $721, with lots of stretch goals ahead. Physical rewards start at $800! But if I got to $2000 a month, I would be confident in my ability to support myself independently-- housed, lights on, able to buy needed books, apps, and adspace-- and make this my full-time focus.
Patrons have helped make possible
my debut novel Grey Dawn
, the 
Friday Night History podcast
, 
Quick and Dirty Historical Intros
on YouTube, and much more. I've been published in
Unseen Japan
, Metropolis Japan, Nursing Clio, A Beautiful Resistance
, and many other places, again, thanks to the support offered by your generosity.
So if you enjoy my work, sign up today:
patreon.com/riversidewings
, or if you'd prefer a one-time donation, you can send it to:
bit.ly/2lQfdZ8
In a time when historical awareness is vitally critical-- to issues of current events, civic engagement, and more-- your support will help me bring my professional training, plus my passion as someone who started out in fandom before academe, to the masses. So, even as we read the novels, watch the movies, play the games, let's round out our appreciation of the real people, ideas, events, and more, that go into making them. Let's understand where they fall short, and better enjoy them where they soar.
History is funnier, messier, stranger, more interconnected, and yes, gayer, than you might have thought.
So gather round. Let's explore and enjoy it together.
Thanks again for your support. I love you all. And until next time: who you are and what lights your fire is #WorthFightingFor.
Thank you for being the wind beneath my wings.
This is where you'll get early access to my work-- art, history, fiction, and more. Bringing exciting and understudied history to the public eye, writing kickass hopepunk science fiction, exploring new directions in visual art and graphic design and more-- all of this I consider my calling. So, thank you for supporting me and making all of this possible.
$693.71 of $700
per month
Bimonthly "Quick and Dirty Introduction" videos unlocked for all patrons, in which I explain different topics in Japanese history to help you better round out your historical awareness.
5 of 10
Become a patron to
Unlock 640 exclusive posts
Connect via private message
Recent posts by Dr. Nyri A. Bakkalian
How it works
Get started in 2 minutes