Select a membership level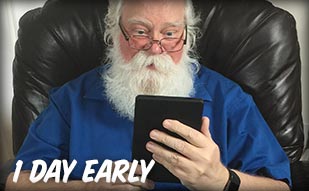 If you pledge $1 a month, you'll have my heartfelt gratitude, you'll get access to the Patron-Only feed, where you can read special things, and post things to me, and you'll get to read all the stories a day before I post them on my blog.
If you pledge $3 a month, you'll have all the things above, except you'll be able to read the stories 2 weeks early!
If you pledge $5 a month, you'll have the things above, but you'll be able to read all the stories a month early, because I appreciate you guys so much!
About Robin Wood
Ever since I was tiny, I've been dividing my time between reading stories, and making up my own. I always assumed I'd be a writer, someday. But I was easily distracted, and there was so much to do!
For more than a decade, I made covers for books and magazines. I designed a Tarot Deck, painted covers for Dragon Magazine, and worked with Anne McCaffrey on a book called "People of Pern." After that, I wrote two non-fiction books, tech-edited several others, made a slew of Photoshop tutorials, and created content for a virtual reality platform called Second Life.

I've been a nurses aide in an old folks home, a factory worker, a teacher, a cleaning lady, a well-known artist, and many other things. I've been recognized by strangers in the street, and I've been totally unknown. I've lived in apartment complexes, on a farm, and in the suburbs. I've been a pacifist, and an Army wife. I've been Stepmother to two wonderful boys, and now I'm a grandmother.

I have so many stories to tell, more than I can probably write in what remains of my lifespan. It's time to start telling them, but I have other obligations I need to meet, too; and some parts of telling stories, like hiring a professional editor, cost money.

This is where you come in. If you become one of my Patrons, you'll help cover some of those expenses, so I can spend that time writing.

In return, you'll have the satisfaction of knowing you helped make the stories possible, and a chance to read them before they're released. If you contribute more, I'll tell you some of the backstory, or let you read everything I've written that day. At some levels, you can even make an appearance in a story or book!

If you choose to be a Patron, once a month Patreon will take the money, and give most of it to me. In return, I'll give you whatever reward you've chosen. You can quit at any time, but I'm hoping you'll be enjoying it so much you won't want to.

If you can't contribute, that's fine too. You can still read the short stories for free, on my blog. I put up a new one every other Saturday, and leave them there for a month.

But if you can, I'll really appreciate it!

Thanks!

At $50 a month, I'll have the money I need to hire a professional copy editor to give my short stories a once-over. Which would make them even better!
1 of 4
By becoming a patron, you'll instantly unlock access to 4 exclusive posts
By becoming a patron, you'll instantly unlock access to 4 exclusive posts
Recent posts by Robin Wood
How it works
Get started in 2 minutes