Rogue Squadron Podcast
is creating the rowdiest Star Wars show in the galaxy!
Select a membership level
Buy us a Beer
Help us continue the beer review amazingness by donating the equivalent of ONE BEER per month.
Submit your deepest, darkest desires for our weekly Q&A episodes (only patrons get to submit questions)
Join your hosts and all other patrons on the weekly Patreon group call - which becomes a podcast episode!
Access to a private Patreon-only podcast feed with bonus episodes
All previous tier rewards
Buy us a Six Pack
Give us more of the money and we will give you more of the things.
Possibility that you may get free stuff from us, but because of the restrictions of our supreme overlords The Globalists, we are unable to specify (😉)
Constant confusion as you question your financial decisions
All previous tier rewards
Buy us a Case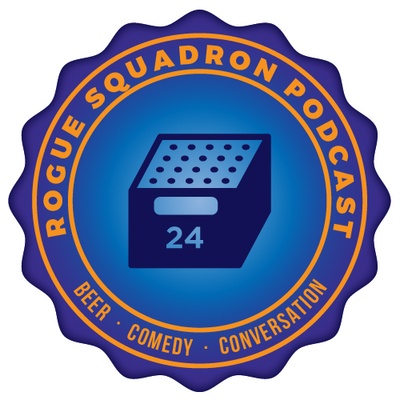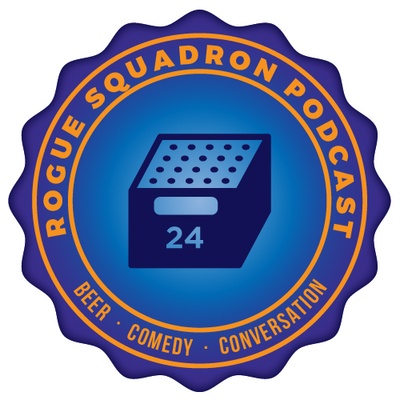 Such dollars you give us. Reciprocate, we will, with stolen Star Wars merchandise.
Monthly Squadron Boxes with a random assortment of notes, stickers, toys, & miscellaneous bull shit
A monthly feeling of horror as we slowly sap your bank account
All previous tier rewards
About Rogue Squadron Podcast
You know what it is cause you clicked on it. If you've been laughing along with us, then you know how sad it feels to not have our voices in your earholes. The solution? Become a Patreon supporter! Throw a few dataries at us to help create consistent content, upgrade our gear, plan local live events, and bring on some of the best guests in the galaxy!

Rogue Squadron Podcast (aka Rogue Squad Pod) was started in January 2014 with one goal in mind - make our fans feel like they're IN THE ROOM with us for all of our episodes. We're your drunk friends that argue with about Star Wars, beers, comics, movies, video games, and more. Our #1 goal is content creation FOR YOU - videos, interviews, commentary, reviews, and so much more. With help from our fans, the sky is the limit!

Patreon supporters will be getting exclusive access to us, including private Q&As and group calls with the hosts, some d**k pics, some nip slips, all that usual goodness. If we're in your city, we're coming to see you. If you're in Ohio, you're coming to see us. If we can send you beers we're gonna do it. If you want nudes you get 'em. Our souls are yours for the taking. "HENCEFORTH!.... You shall be known as..... Patreon.... Supporters!"

Another big goal is to bring on more guests, some of your most sought-after members of the Star Wars community! We started strong with author DREW KARPYSHYN (KotOR, Darth Bane, Mass Effect) and want to keep the landspeeder rolling with other SW authors, actors, writers, artists, and fan creators.
Docking Bay 94 (......ninety-four)

This goal keeps the podcast up and running on a weekly basis, and allows us to not only continue recording, but to keep up with our host & website costs, continue beer reviews, add more video content, and cover our remote recording costs now that Mopar is moving to a different city.
2 of 7
Become a patron to
Unlock 52 exclusive posts
Connect via private message
Recent posts by Rogue Squadron Podcast
How it works
Get started in 2 minutes