Saro Lynch
is creating Songs that Speak
Select a membership level
Singing Songbird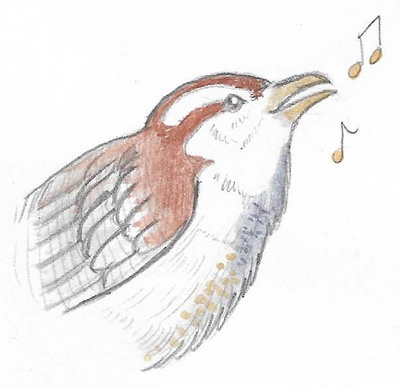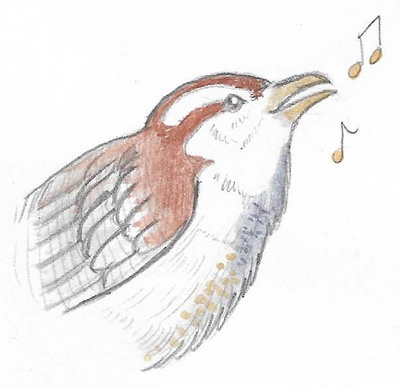 Thank you! You help me do the work of facilitating song in my community: From my workshops to my Celtic band and my winter Wassailing chorus. At this level, you will receive:
A new recording every month of a song I've been learning or writing!
You will receive my e-newsletter which includes announcements about upcoming workshops, links to new videos, tips on great song archives, and links to powerful songs that will rock your world. 
Access to the "Patrons Only" feed on patreon. This means getting random surprises! I might create a musical collaboration with a friend, or create an extra recording of a song that a patron (that's you) requests!
I will also list you as a patron in my videos!
Monthly Music Recording (digital download)

Saro's Songs that Speak E-newsletter
Crooning Coyote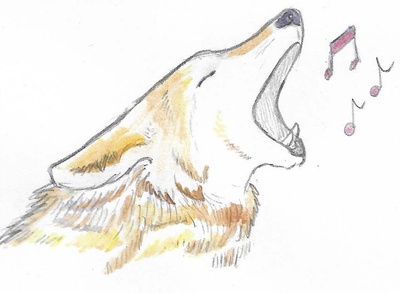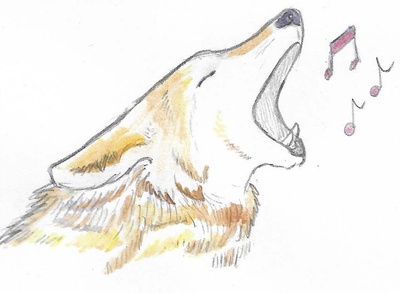 Downloads & Videos Comin' Atcha!
Thank you, dear friend! This is a lot of money to give to an artist, and you are really showing me some serious love & support here. THANK YOU. I'll make it worth it. You'll get all of the benefits of the $5 tier plus
A high-res illustration based on the song of the month. 
Early access to any music or Songs that Speak videos.
You get my entire digital discography: Vessel, Blair Pathways, and I Have Known Women, + my 3 singles: "I Want to be Down in the Valley," "I'm So Glad Today I'm Ready," "We Are Breathing As Best We Can."
Monthly Music Recording (digital download)

Saro's Songs that Speak E-newsletter

Monthly Illustration (digital download)
Serenading Sea Lion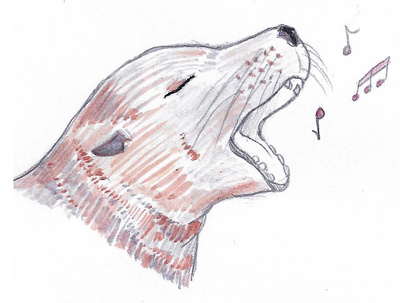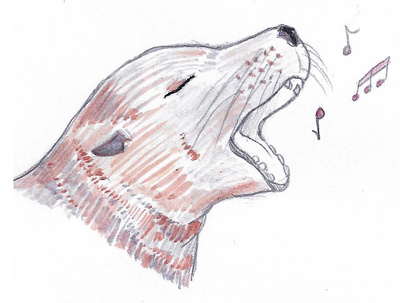 Merchandise and a Zoom Date!
I get that you're doing this because you really believe in the power of music and in sustaining my work, and that's a great honor. THANK YOU, MUSIC LOVER! At this level, you get all of the benefits of the $10 level PLUS
I will mail you a personal, hand painted thank you card along with a hard copy of Vessel, and a copy of "Lone Mountain" - my children's book about the gifts of our Appalachian mountains and the dangers of mountaintop removal mining.
I will Zoom with you and sing you a song as a personal "thank you." And while we're on zoom, you can suggest traditional songs for upcoming monthly videos!
Monthly Music Recording (digital download)

Monthly Illustration (digital download)

Saro's Songs that Speak E-newsletter

Merchandise & Thank You Card
About Saro Lynch
I HELP SONGS TELL THEIR STORIES
For over a decade, I've studied and taught traditional songs and the folklore and history behind them. I've explored labor songs, ballads, hymns and more to unpack what they meant to people in the past and what they can teach us now. My song craft is about equipping living generations with what musician and organizer Utah Phillips called "the long memory." I believe that when we listen to the stories behind our songs, we are better prepared to walk the paths of resistance and resilience well worn by those who came before us.
WHAT I'M DOING ON PATREON
I'm using Patreon to dig deeper into the songs I love- making recordings, art, videos and essays about this music and sharing it with you. Each month, ALL patrons get a new recording from me featuring a song I've been studying or a new composition I've written myself! My $10+ patrons will receive an illustration by me inspired by the song and early access to any music videos I make for YouTube.
Intermittently, I also make Songs that Speak videos, in which I teach a song and explore its (often radical) themes, history and origins. Some of the themes include:
In addition to my videos, patrons at different tiers get access to lots of other rewards including my complete discography, music lessons, and even house concerts. All patrons also periodically get to vote on the material I'll explore in upcoming months. 
WHY SUPPORT ME THROUGH PATREON?
Patreon is a way to support the work I'm most passionate about- and for you to reap the benefits! Supporting me through monthly donations- big and small- allows me to treat this work as a job and set aside time to focus on research and learning new songs. Patreon helps me set my own schedule while still getting to interact with audiences near and far.
And, to be real, this Patreon is also a way to help support my self care. I live with several autoimmune conditions and a separate form of chronic nerve pain. Dealing with these conditions can be tough, and the stability offered by monthly patronage allows me to set my own schedule and take care of myself while still getting to produce the music and art I love!
REACHING FOR THE STARS!
In the long term, I have a dream that Patreon can help support the production of my next album (Tentative title: More Waters Rising)! The album will largely feature my own songs alongside some powerful ballads and labor anthems and will be produced with a full band. Right now, I'm imagining fiddle, banjo, cello, and (of course) badass harmonies.
Thanks for supporting this project! Together, let's explore and create stories and songs that help us understand our past and build a better future!
WHERE ELSE YOU CAN FIND ME
Website:
https://www.sarosings.com/
Facebook: 
https://www.facebook.com/songspeaksaro 
TikTok and Instagram @songspeaksaro
E-newsletter: 
https://mailchi.mp/feb72aac8c6e/sarosings-newslett...
$482.29 of $650
per month
OMG! It's Sustainable! + More Waters Rising Video!
This goal goes a long way in making this project sustainable for me! I do this work because I love it, but having your support enables me to set aside the hours to practice, research, write and film each month! When we reach this goal I will make a Thank You video for all my fans with a bonus song on it!
PLUS
If we reach this goal, I will be able to produce my very own professional recording and music video of "More Waters Rising" with a full band and (of course) mighty powerful harmonies!


1 of 2
Become a patron to
Unlock 44 exclusive posts
Connect via private message
Recent posts by Saro Lynch
How it works
Get started in 2 minutes