Seth Harwood
is creating Crime Fiction, Audiobooks, and Writing Courses
Select a membership level
Tip Jar
In each tier, you're offering support. Choose what level you'd like to gift!
Here's where we start: like I'm a street busker. Drop in a buck!
Coffee
Buy your boy a coffee. He needs it. He drinks a lot of the stuff.
Lunch 1995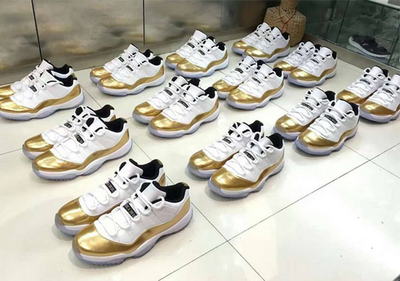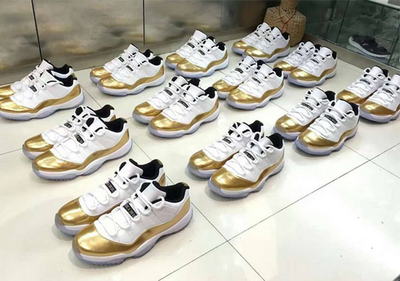 Back in the day, when I worked in NYC, I could get lunch for less than $5. I would either hit up two falafel sandwiches from a cart near the World Trade Center or, later, when I worked in midtown, I would go for Chinese or a fast food joint like Wendy's. In truth, $5 was harder in midtown.
So here you're buying 1995 me a lunch. Thanks!
(No, these sneakers have nothing to do with lunch in 1995. But aren't they pretty?)
About Seth Harwood
Thanks for finding your way to my Patreon page. This is the new home of all my podcasts, audio fiction content in the realms of Jack Palms Crime, Jess Harding, and my short stories, my creative writing teaching private practice, and some cool videos that you'll have the chance to suggest questions for and even join in!
So welcome! I hope you'll enjoy what you hear. 
Where to start listening:
The Maltese Jordans - Episode 1 (FREE)
Listen to the first episode of the newest Jack Palms adventure. This one's a bit like
Romancing the Stone
meets
The Maltese Falcon
, except the statue in question is actually a one-of-a-kind, game worn pair of Michael Jordan sneakers. This is one you don't want to miss.
The Maltese Jordans - Episode 2 (FREE)

Keep your Jack Palms/Jordans adventure going! Listen to the next chapters and find out what happens as Jack flies to Kauai in search of Meyer Mody. 
Short story: "What Happened to Everything"
A short story from the collection
A Long Way from Disney.
Hear what happens as Adam Berkman goes to McDonald's with his little sister and single-parent mother, makes himself some Chef Boyardee, and keeps close track of how "Safety Dance" is faring on the Top 40.
WHO AM I?
I started podcasting my novels back in 2006 when I first launched
Jack Wakes Up
as a podcast-only novel on my site, sethharwood.com, Podiobooks.com, and iTunes. Pretty soon I had a big enough following to get me juiced up on my Palms Mommas and Daddies, as well as JACK PALMS, and I followed up with
JACK PALMS II: This Is Life
, and
JACK PALMS III: Czechmate
(so named by audience vote). I should mention that somewhere along the way, we decided to use "all caps when you spell the man's name." (Cue Madvillain theme here.) 
[all art by Jerry Scullion]
Jack Wakes Up was published in 2008 by Breakneck Books, my fans ("the Palms Family") rushed Amazon and brought it to #45 in bestsellers, and pretty soon I had a contract to re-release the book in 2009 from Three Rivers Press (Random House).

Along the way, I podcasted my short story collections A Long Way from Disney and Fisher Cat and other stories as well. 

After this came Young Junius (2010 - Tyrus Books, Thomas & Mercer)  JACK PALMS in Triad Death Match, and In Broad Daylight, a Jess Harding novel (2013 - Thomas & Mercer).
Fast forward a few more years, and now I've published FIVE NOVELS, most recently
Everyone Pays
(Thomas & Mercer, 2016) with FOUR publishers, and I'm happy to return to podcasting, delivering my fiction to YOU directly through audio recordings that I make right here in my own home.
WHY PATREON? 
The big thing that was missing from podcasting when I did it in the past was a way of
monetizing
the product I was putting out. Basically the plan was to get big enough so a publisher (or publishers) would monetize my content by selling it as books. And guess what: the BOOK publishing industry is in any number of degrees of flux/change/peril, depending on whom you ask.
I made the decision along the way that I have to do work that I get paid for. Hence a new idea: that perhaps it was time to quit writing. 
"But you've had so much success!" you say, or "But I want you to keep writing!"
And of course bills need to be paid. This takes time spent on work that pays. What I've come to realize this year from great authors like 
Mike Bennett
, 
Stant Litore
and others, is that Patreon is a way to monetize the content that people really want: AUDIO fiction, MP3s, podcasts. Media that comes to you instead of waiting for you to seek it out, buy it, and find time to sit down with it in solitude and spend some Quality Time, as books invariably do. Will I give up the
written
word? NO! But it's high time to make some changes around here.
Thus, Patreon. Some of you will remember back in 2011 when I did this successful 
Kickstarter Project to publish JACK PALMS II: THIS IS LIFE
.
Remember that? It was awesome, it
worked
, and it did something great for us both: helped me get a book out, make some money, and gave fans an awesome way to contribute to what I was making, get involved in the process, and buys books. Downside: it took a lot of work and wasn't sustainable. Enter Patreon, again!
WHAT IS PATREON?
Patreon allows me to set up a SUBSCRIPTION model to give you content regularly. Thus, you're able to become a regularly-scheduled Patron of my work. For a small amount each month, depending on what you want and what you can afford, I can continue to write the fiction I want to write while you fund me as a group. Basically it's subscription-based, sustainable Crowd-Funding. Hooray!!!
See the video included to get all my thoughts on this.
A FEW FAQs:
Do I have to pay in US Dollars?
NO - Pay in any currency! As this is US based website, everything is written in Dollars, but you can use any currency and it will be automatically converted.

How many music podcast episodes will you release a month?
Ideally two episodes every month. Maybe more, maybe less. 
I don't have much money, can I still become a Patron?
Yes, please only sign up to donate what you can easily afford. Even $1 per month will make a huge difference and would be greatly appreciated. :)
Can I stop donating in the future if I can't afford it?
Yes of course! If you can't afford to donate in the future, or you need to donate less that's absolutely fine. You can just log in to change or cancel the account whenever you want
Will Patreon give me a handy RSS that I can plug into my podcatcher (or iTunes) to keep me updated on all you make?
Yes! Yes it will. See this link for how: 
https://patreon.zendesk.com/hc/en-us/articles/115000877506-How-do-I-add-my-private-RSS-link-to-the-Apple-Podcast-App-
.
Become a patron to
Unlock 140 exclusive posts
Connect via private message
Recent posts by Seth Harwood
How it works
Get started in 2 minutes