Matthew Markstone
is creating the Southampton Dellivery Podcast
Select a membership level
In The Squad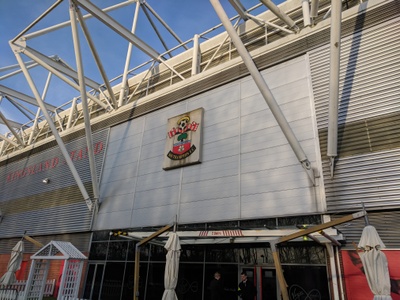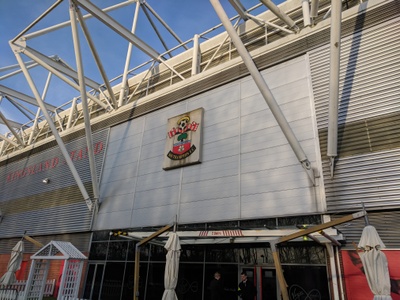 By joining this level you are officially a member of the squad. As a result you get:
- access to a private Discord Channel exclusively for Patreon members,
- priority for having your questions answered on the podcast,
- my sincere gratitude and a shout out on the podcast when you sign up (this is a one time thing).
*VAT is added for those Patrons inside the EU
Includes Discord benefits
Team Sheet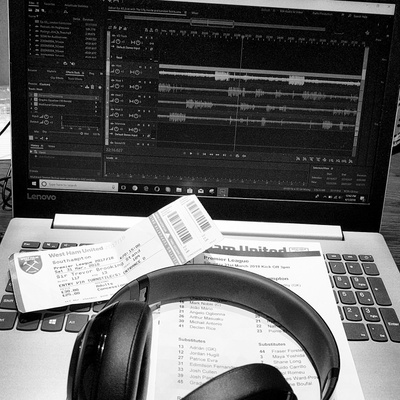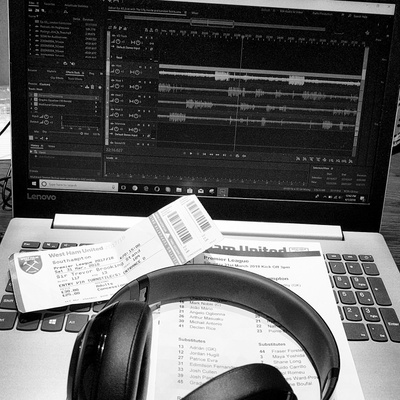 By joining this level you are guaranteed to make the Team Sheet. As a result you get:
- all of the benefits of the "In The Squad" tier,
- access to an extra podcast episode each month, sometimes with a guest, sometimes just me. 
 *VAT is added for those Patrons inside the EU 
Includes Discord benefits
About Matthew Markstone
Hello and welcome to the Patreon page for The Southampton Dellivery Podcast. My name is Matt Markstone, and I appreciate your willingness to support the podcast that is dedicated to the Southampton Football Club and all of the SFC fans.
How This Came To Be
This podcast started in January of 2017 as a way (and an excuse) for me to engage more with other fans, follow the team we all love closely, and give me a creative outlet. When the show started Southampton lacked a weekly podcast dedicated to the club. I am a huge fan of podcasts. I listen to a lot of different types, from the blockbusters like Serial and This American Life, to smaller football podcasts like On The Left Side and By Association (
Patreon Link
). I don't watch very much TV, except for Saints and other football, and as I looked around on the internet and through podcast directories for a Saints based show, I realized how desperate I was to hear quality conversation about the club.
Couple that with the fact that I grew up talking with people, mostly my dad, brother and coaches, about baseball. Tactics, stats, theory whatever. I loved it, but my focus had shifted, for a number of reasons, from baseball to football, and I wanted to have, and listen, to those conversations. Unfortunately, living where I do, there aren't very many Saints fans. And by not very many, I mean I'm the only one.
So, given the circumstances, I spoke with a few people who had run podcasts on the team before to make sure they weren't coming back with their shows in the near future, I read some books on making a podcast, and I set out to make a show that was consistent, informative, entertaining, of high audio quality, and something I would be interested in listening to. The format of the show came from a number of shows I enjoy, and the decision to speak with fans who, for the most part, have some outlet for entertainment regarding the club (Twitter pages, Facebook Groups, Instagram profiles, YouTube channels , or were writing for an outlet, etc), was intentional. If I could have a conversation I wanted to have about the team, the club and the city, hear other people's thoughts on the club, and give them a chance to promote their endeavors and projects, to find out their stories, then I would be satisfied. And, to this point, I think the show has mostly been successful.
Why Start Patreon
This show came from my passion for the club and love for audio as a form of entertainment. It is also my main hobby and creative outlet. There was never a plan to make money or gain advertising, and though there have been opportunities to do so, I refuse to dilute the show with ads related to betting, alcohol or some unrelated product. It's important to me that the show be as pure as it can. If the right sponsor came along, then maybe, just maybe we could explore it.
In the two years since the first release, I've gone 100 straight weeks with an episode. I've recorded on vacation, edited on planes, and done the intro in a London coffee shop. I've recorded interviews with African and Australian fans at 1:00am on a Tuesday, and forced my wife to listen to edits of the conversation to make sure it all flows well. And I love it.
Several people have asked how they can help support the show, and I've always asked them to rate and review, and share it with others (and that still applies), but many have asked for a way to give and make sure the show continues, and continues to improve, and so here we are.
I do not expect everyone to contribute. This is my show, and you (guests and listeners) make it possible already. But for those who want to buy me a shot of espresso for those early recordings and late night edits, or a couple shots of vodka for those 6-1 defeats, and you both feel comfortable and can afford to do so, this is for you. This is the safest, most transparent way I can allow anyone who wants to contribute to do so. And, if you do, I'll give you a little extra where I can.
So, if you are able and interested, then give and get a little extra. If you can't or don't want to, if this show does not bring enough value to your week for you to contribute monetarily, that's fine. The fact you listen means more to me than anything else, and the weekly show, released every Tuesday, at 12:15am PST, will not change. You will still get that show every week until my wife or kids or Jesus or someone or something else makes it impossible. I promise you that.
Until next time,
Matt
Become a patron to
Unlock 113 exclusive posts
Connect via private message
Recent posts by Matthew Markstone
How it works
Get started in 2 minutes