SirTapTap
Creating game guides & videos
Select a membership level
Silver - Early Videos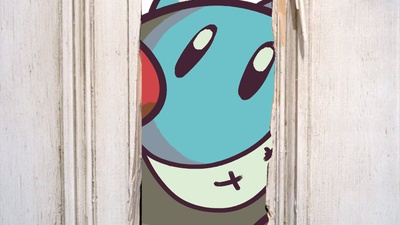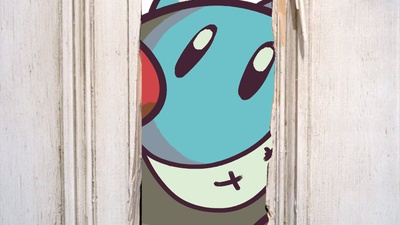 Early Access to final, edited videos on YouTube
All prior rewards
Includes Discord benefits
About SirTapTap
I'm SirTapTa
p. I run a gaming 
Youtube Channel
for VODs and Livestreams and a 
website
for reviews, guides and game design articles. You can support me right here and help me keep making cool stuff!
Wait what's Patreon?
Patreon is a monthly voluntary payment you make (as little as $1 helps!) and optionally you can get some nice rewards. It's a way to thank or encourage people to make more things without depending on ad money, sponsorships etc. It also helps me budget my time and spending, as I know roughly how much money I can expect from supporters every month.
Can't Use Patreon?
You can also support me via 
PayPal
or on 
Twitch.tv
with Twitch Bits, your free monthly Amazon Prime Twitch subscription, or a manual $5 subscription! You can even shop on 
Humble Bundle using this link
to support me too! Even just sharing my work or Patreon helps a lot even if you can't pay at all!
Cool Unique Games
It's no secret that big games with huge marketing budgets get most of the attention in the gaming world, even in gaming-focused publications. Big expensive games are fun, but there's a lot of fantastic underrated stuff out there, and that's what I try to focus on.
On my channel and site you'll find a lot more of the outsider, niche, smaller, and otherwise unique and interesting games a lot of other sites will pass on. I try to keep my palette diverse and I hope you find my channels help diversify yours as well. These games may be more emotional, visually beautiful, avant garde, or maybe just hilarious, but I make sure every game I show is worth your time.
Games Criticism and Guides
I like to make life better for people. Since games and design are my passion, this means writing criticism intended both for gamers and game devs, critiquing both games and general game design. I also create in-depth guides for smaller games like PokeTwo, PokeMeow, Omori, Axiom Verge, AbyssRium, Megadimension Neptunia V2. You wouldn't find a Prima Games guide for these, so I try to make sure my fellow players get the info they need.
My Tap Tap Fish: Abyssrium Hidden Fish guide in particular has been a lot of work, so I'm thankful for all the support people have given me for it!
Why Patreon?
It turns out making videos for the internet is a lot of work! Essentially the more money I get for making videos, the more I can focus on doing the videos and purchasing better equipment, such as better capture cards, capture cards for handhelds, better mic, better PC in general.
I've been making videos for youtube for about 7 years now, and have been ad supported for a while, but ads are a very inconsistent (and, I'll admit, annoying) way to make money on Youtube. If I can get a more consistent income I can more properly budget my time and money for future video and review projects. Moonshot-tier, but if Patreon exceeds my expectations, I may even be able to ditch ads entirely or work on videos and games writing full time!
Need 
more info on rewards
? 
Cute Cats
Have you seen Parker? You should see Parker. He's my super cute cat and recording "assistant".
Parker compels you to open your heart. You can see a lot more of him with monthly picture albums for all supporters!
I'm also on 
Mastodon
and
Discord
if Twitter ain't your thing.
Equipment
At this level, Patreon funding will completely cover my current ISP cost and I'll look into upgrading my internet to the best available option for live streaming. At the very least I should be able to double my upstream and show a resultant increase in image quality in all live streams (and less hassle for uploads).
3 of 6
Become a patron to
Unlock 362 exclusive posts
Connect via private message
Recent posts by SirTapTap
How it works
Get started in 2 minutes