Skari
is creating Miniature Games, Painting And Hobby Videos
Select a membership level
Faithful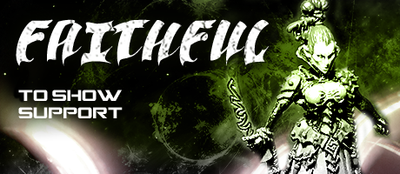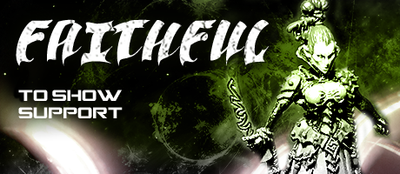 Basic support level.
Help me continue to create content.
Any little bit helps! 
At this Tier you will get (in addition to my gratitude) :
- Access to the Exclusive Discord. 
- Access to all pre release videos.
- 2 EXTRA Weekly Patreon Videos, the List Crunch Every Friday and the Meta Monday Analysis every Monday. 
- Access to the MINECRAFT server, build with us. 

The Denizen Community is awesome, friendly and helpful. Hope to see you there! 



Includes Discord benefits
Scourge
Limited (12 remaining)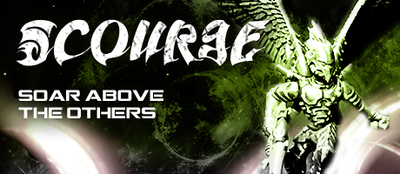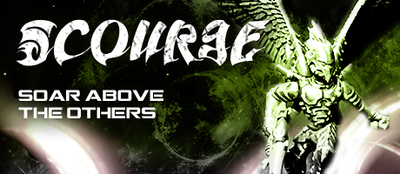 The Scourge Tier Soars Above the Spires of the Dark City. 
This tier represents your support as a Denizen but with some added perks. If you want a bit more "bang for your buck" then this is the tier for you. 

Pledging at this tier will gain you (other than some awesome heamonculs grafted wings) :

-  All The Previous Rewards AND: 

- You get to submit a list (every friday) for me to review on the LIST Crunch exclusive video. Use this to develop a list concept, ask specific questions on your list development and improve your game. 



Includes Discord benefits
Trueborn
Limited (5 remaining)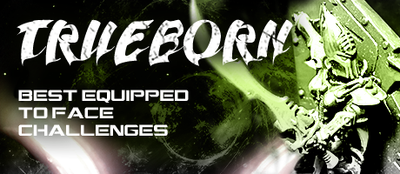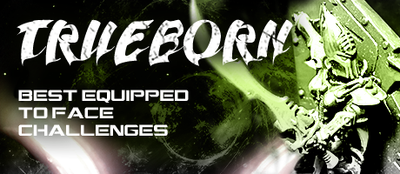 The Trueborn are the Blood of the Kabal. They are Equipped for the Best and Toughest challenges in the Dark City. They stand aside the Master Archon as he dives into Realspace. 

Pledging as a Trueborn Denizen represents your drive and determination to improve and climb the ranks of the dark city. Thank you for your awesome support! You will also gain :

- All Previous Benefits , from the Faithful and Scourge tiers. 

- Access to the "Light Coaching" - If you wish, we can set up a 25 minute call once a month. This can be to set goals, talk shop, paint and hang out, whatever you want. Touch base on your list development, talk about the meta or even break down the topical armies of the time. The time and day for this is flexible, at your convenience. 
- Access to your personalized Coaching Document, with a game tracker, list building tools and other gaming tools that will level up your game.  

Includes Discord benefits
About Skari
Welcome to the Denizen Community! 
My name is Ridvan (AKA
Skari
) I Create Miniature Games, Painting And Hobby Videos and articles for systems such as Warhammer40k, Age of Sigmar from Games Workshop and others. 
Link Tree
to all the socials, dice, merch store and more.
Here are a few things that becoming a Denizen has to offer:
- Exclusive and Early Access to Videos
- Discord Server - with players from all over the world. 
- 2 Exclusive Videos every week -
Meta Monday Analysis
- Submit Questions and take a look at the gaming scene (mainly 40k related)   
List Crunch
- on friday's Scourge patreons and above can submit an army list every week for me to critique and give you pointers on.  
Extras
- I do a-lot of collaborations with 
MiniWargaming
, and any videos that get released on the Vault, that I am in also get released here as additional, extra content. 
I also stream on twitch and youtube regularly. 
- Just Put Paint on it - Hobby Stream 
on twitch
11 am EST thursdays and fridays = bringing on guests from all over the hobby world! From famous painters like Duncan to Youtubers like Winters SEO.
I strive to improve the content on my channel every day and one of my goals is to be able to Travel to large events worldwide, broadcast entertaining content that aims to immerse you in the great hobby that we love. 
I also offer personalized coaching these spots are limited.

Become a Denizen by pledging to one of the Tiers, each Tier has access to exclusive content, perks and more
If this is something you would enjoy, I would love to have you as a part of the Denizen Family! 
Thank you. 
Skari - out.   
Time for an upgrade! - Want to get a gimble for my phone to improve the recording quality on the battle reports.
4 of 5
Become a patron to
Unlock 659 exclusive posts
Connect via private message
How it works
Get started in 2 minutes