Song Notes by David Pots
Creating easy-to-follow guitar lessons
Select a membership level
Friend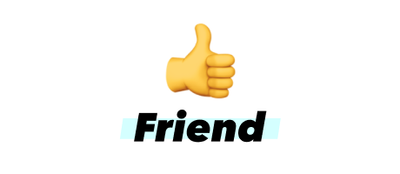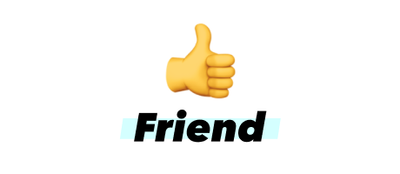 To keep it simple, this & all other tiers get the following perks:
50% discount on all purchases of my song sheet music! All of which are fully licensed and legally for sale via Musicnotes.com.
Full access to my non-song PDF library: warm-up exercises, tips & techniques, music theory, quick riffs, and more.
Full access to bonus content, such as backing track downloads and members-only video lessons.
Access to the Song Notes community! Send me private messages, suggest new songs, and participate in the discussion of each lesson (not open to public)
Feel good about supporting an independent guitar teacher who is trying to make his way in the universe! I am a team of 1, proudly working hard for each and every one of you.
This is a great tier to start with! If my lessons prove helpful & provide ongoing value, you can upgrade your pledge in the future.
----
If you were expecting to freely download my
song
PDFs from Patreon, note they're only available for individual purchase (as of May 2021). This is due to ethical & copyright reasons. Patreon members save 50% on each song sheet purchase.
Partner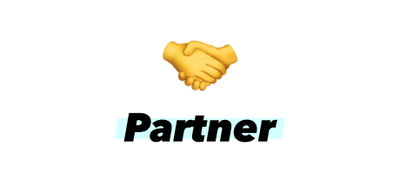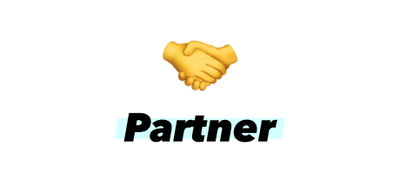 Includes all the perks from the previous level.

If my lessons have already proved helpful and you want to toss a few extra bucks my way, this is the tier for you!

You'll continue to get the exact same perks, plus a whole lotta extra gratitude from me as I continue to make lessons each week. Thank you!

Producer
Includes all the perks from the previous levels.

If you really love my content and want to do your part in keeping my Song Notes business strong and healthy, this is the tier for you. Pledging at this level goes a long way in helping me keep the lights on, run the business, and expand the various offerings I provide. In addition to my gratitude, you'll get the same perks I work so hard to create each and every week. Seriously, thank you!
About Song Notes by David Pots
Support me on Patreon and enjoy these perks!
✅ Full access to my library of instructional PDFs (non-songs)
✅ Save 50% when buying my song sheet music
✅ Join in on community discussion, requests, and more
✅ My heartfelt thanks for helping me live my dream!
It costs just a few bucks a month, or save when pledging annually. Cancel anytime!
Full Access to My Library of Instructional PDFs
Approximately half my video lessons teach general guitar techniques: tips, quick riffs & exercises, practical music theory, and more. These are meant to get you up-to-speed with universal concepts used in countless songs. With each of these instructional videos, I make a PDF to accompany the video lesson. Here's what they look like:
This entire library of non-song PDFs becomes available to you as soon as you're a Patreon member. You can download these PDFs and keep them forever, even after you cancel. I add about one new PDF each week. Browse all my instructional lessons 
here
.
50% Discount When Buying Any of My Licensed Song Sheets
I'm very proud to offer over 145 print-friendly song sheets to accompany my video lessons. These song sheets are available for purchase through Musicnotes.com, who provides licensing for each arrangement – 
here's how to buy them
. Patreon supporters save 50% on each purchase with a discount code available I publish each month. They're typically between 2-5 pages in length. Here's a preview:
Browse all of my song lessons 
here
.
Note: as of April 2021, song sheets aren't downloadable directly via Patreon any more because of copyright reasons – learn more here. My song sheets are now properly licensed and 100% legal, ensuring the publishers and songwriters are getting their fair share.

About the Song Notes community! Q&A, requests, and more...
When you become a member, you'll get an email each time I publish a Patreon post (1-2 times a week). The comments of each post are limited to Patreon supporters only, allowing you to interact with fellow members – asking questions, getting answers, and seeing what fellow members have added to the conversation. I also prioritize patron requests when it comes to picking songs and topics for new lessons.
You can also DM me directly through Patreon! While I'm not able to give private 1:1 lessons to Patrons, I'm more than happy to give a quick answer to any specific question you have, or otherwise point you in the right direction.
Member testimonials
"I've seen more guitar instructional videos on the web than I can count but but no one does a better job of explaining and simplifying a song as you do, with the added bonus of a downloadable PDFs. I just got back into playing acoustic guitar last year after a hiatus of too many decades. Keep up the good work you do for all us beginners, re-beginners and not so beginners." – David

"You have the very best tabs on the net! Easy to follow, logically designed, complete with all information. That's why I'm a supporter!" – Jimbo

"Thank you David for the most excellent guitar lessons. I am getting old now and my guitar is a new and awesome instrument that gives me peace in our troubled world. Your contribution and dedication to your lessons provides me with hours of learning in an easy fun style. I am blessed to have been able to support you on Patreon and have access to everything you put out there." – Harvey

"Thank you 🙏 you are a wonderful teacher as well as a fabulous musician not often do you get both in the same package." – Eileen

"I have just picked up the guitar after 30 years of saying 'I would love to learn that'. Out of all the lessons I have come across online yours are the best. You have a way of making the song sound close to the original and making it pretty easy to learn as a beginner to learn. I could not keep watching the lessons without donating something because learning the guitar takes time and devotion. You deserve to get something back for all you put in. I have subscribed to your channel, and I have never subscribed to anything online. I wish you all the best and hope you have continued success." – Joshauh

"I enjoy your lessons and teaching style. They are practical and I love that you break things down in an easy to understand way. Also your lessons are fun! :) I'm a happy supporter and thank you for providing great service and your musical gift." – Tangie

"I've tinkered with the guitar since I was a teenager but never really committed to practicing it. I could never find the passion or the structure from a teacher to keep me at it. I have a full time job and kids...and life is busy. Almost two years ago, I broke my ankle playing baseball and dusted off the guitar. I stumbled across your lesson Say It Ain't So by Weezer. I was completely sold. I decided to become a patreon supporter of yours. Tonight, I was just completely compelled to send you a message. Your lessons, teaching, PDF's...you name it...Are pure quality. You come across as passionate about your work and it truly makes a difference. Anyway. I hope you and your family are staying healthy and safe during these times. I wish you all best. Thank you for the lessons and I also hope that your site becomes so successful that you can just do this full time. No response necessary. Just reaching out to say I wish lots of good karma to go your way! Cheers!" – Jason

"You are such an amazing teacher! You describe steps in detail that is so necessary for beginners like me. Thank you for all that you do!" – Cara

"Man, you're the best out there and the way you break things down with printables along with the different camera angles helps me in ways I can't put into words. It's truly a pleasure to be a Patreon supporter of yours!" – BB

"You are the very best on the web for teaching how to play a particular song down to the details that deliver a truly professional sounding version. I love it!" – Nick
About me and this project
David Pots here, creator of Song Notes. Since 2013, I've worked hard to create easy-to-follow guitar lessons through my website, my YouTube channel, and the library of PDF chord sheets I've been creating. I love playing the guitar, and I hope it shows through the lessons I create. I want nothing more than others to be able to find as much joy with music as I have.
But what's the deal with Patreon, you may be asking?
Patreon is a fantastic platform that allows independent creators like me to receive direct support from their wonderful community of fans. The $3/month charge is monthly, with no commitment. You can cancel anytime and keep all of the PDFs you've downloaded. Whether you support me for a few months or many, the support is tremendously appreciated.  
Why am I asking for money from my fans?
Real talk: I spend 
many
 hours each and every week on these lessons – in addition to having a wife & kids, full-time job, and all other life-related obligations. While the lessons are a labor of love, they don't come without their share of late nights, early mornings, and hobbies put on the sideline.
I don't want it to always be this way – it's my goal to eventually, one day,
go full-time with my Song Notes project
as a business I can make a sustainable living on. But before that can happen, I have to build up the foundation for my future business to stand on. That starts with you, for just a few dollars every month.
Don't I already make tons of cash from YouTube?
No... I wish! It's true that I do make some money from pre-roll ads on YouTube, but these are pennies per hour given the effort I put in. Furthermore, relying on these ads for income puts me at the whim of YouTube – and their platform may change one day, at the expense of the creators who put the wind in YouTube's sails. I'd rather work directly for my community of fans (including you), as opposed to trying to appease the YouTube algorithm in my quest for views.
Money I make from your Patreon pledge – how would it be used?
In the near term, the community pledges would primarily be used to offset core costs of my Song Notes project. The instruments, the production gear (audio & visual), the server costs, the software I use for editing – these are all costs I've taken on myself over the last few years.
Looking forward, my ambition is to invest the money back in this project with a longer term vision – i.e., building a bridge to eventually take this full time, and see if I can make it work as a way to make my living.
Thanks so much!
I appreciate that you've read this far, and hope you'll consider becoming a patron and directly supporting this project.
At this level, I'll be able to afford an upgraded microphone to up the quality of my videos. This will not only make the average video (recorded in my makeshift garage studio) sound better, but it will also allow me to record in more places – my bedroom, outside, etc – which ultimately will lead to more lessons. 
2 of 2
Become a patron to
Unlock 236 exclusive posts
Connect via private message
Recent posts by Song Notes by David Pots
How it works
Get started in 2 minutes