Soph Stardust
ASMR videos and seductive photos
Select a membership level
Bronze Star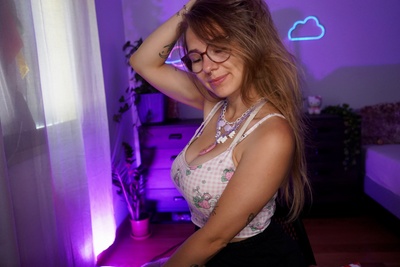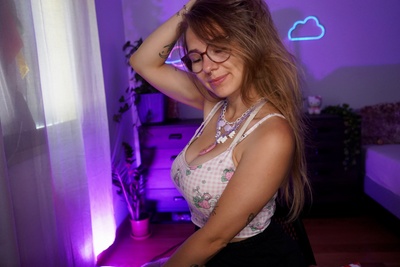 Thank you for your support lil star! ଘ(੭ˊᵕˋ)੭* ੈ✩‧₊˚

✭ you'll get access to my patron-only feed where we can connect and interact
✭ sneak peeks, pictures
✭ life updates
✭ patreon only polls 
Silver Star
Join if you want to support me (´• ω •`) Your membership helps me to buy better gear and generally increase the production value and professional quality of the content

✭ exclusive cute lewd non-nudepics in a snap-like manner 
✭ early access to videos 
✭ you'll get access to my patron-only feed where we can connect and interact

Gold Star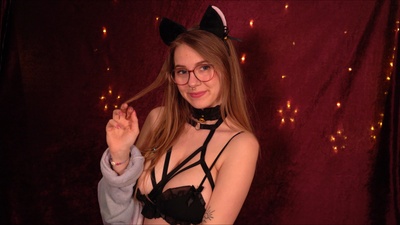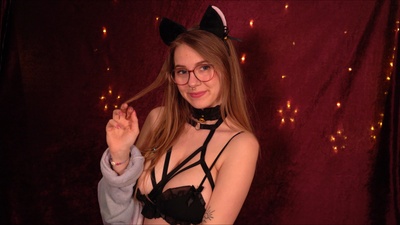 This tier is for those who want to support me in a way that allows me to open up in a new and exciting way. I'd like to fulfill some of my very personal and intimate needs in a professional and artistic manner. 

✭ exclusive high-quality seductive photoset twice a month with classy, sensual lingerie combined with nylons/hosiery, heels, cosplay - changing themes, non-nude
✭ exclusive sensual asmr videos in a fashion described above twice a month
✭ your request ideas get put to the top of my list!

Includes the previous tiers (bronze & silver star)
✭ exclusive cute lewd non-nude pics in a snap-like manner
✭ early access to videos
✭ you'll get access to my patron-only feed where we can connect and interact

About Soph Stardust
Hi I'm Soph <3 

Welcome to my sensual and magical stardust world!
(✿◠‿◠) *:゚✧

You will have access to exclusive videos and photos that I post only here and on OF! You will be able to make suggestions as well as join in on fun activities like raffles and polls.
You probably know me from the ASMR scene. This part of me is one that I love to do. However, my personality, interests and preferences are not limited to this one thing. Like you, I am diverse and not just this one-dimensional figure from my videos. After pondering forever, I have decided not to squeeze myself anymore and instead to live out the side that is an integral part of me. I say this because integrity and authenticity are really important to me and I am crystal clear behind my actions. It is precisely this self-determination that makes up a crucial part of my self-worth.

I think it's important to be in peace with your body and the way I use it. I want to be able to express myself in a way that is equally determined by freedom and pleasure. There is nothing wrong or forbidden to discover and live out this side. I want to learn to understand this side and to live free from coercion and social pressure - this is exactly what this Patreon is there for.
If you share my beliefs and would like to support me in doing so, it would help me immensely and also personally strengthen me. No matter what amount, I'm really damn grateful.
I would like to express this gratitude in a tasteful and artistic manner. 

If you are not sure, I suggest testing the simplest package and then depending on whether you would be happy with me. So far, however, I have received absolutely positive feedback throughout. Nonetheless, I will greatly increase the quality of this whole site over time!! Until then, thank you for your support! 😊🥰


------------------------

Willkommen in meiner sinnlichen und magischen stardust world!
(✿◠‿◠) *:゚✧

Du hast exklusiven Zugriff auf Videos und Fotos, die ich nur hier und auf OF poste! Du kannst Vorschläge mit einbringen und an unterhaltsamen Aktivitäten wie Gewinnspielen und Umfragen teilnehmen. 


Du
 kennst mich vermutlich aus der ASMR Szene. Dieser Teil von mir ist einer den ich liebe und gerne mache. Jedoch beschränkt sich meine Persönlichkeit, meine Interessen und Vorlieben nicht bloß auf diese eine Sache. Wie du auch, bin ich vielfältig und nicht bloß diese eindimensionale Figur aus meinen Videos. Nach ewigen hin und her überlegen, bin ich zum Entschluss gekommen, mich nicht länger selbst einzuzwängen und stattdessen die Seite auszuleben, die einen wesentlichen Teil meiner Person ausmacht. Ich sage das, weil mir Integrität und Authentizität wirklich wichtig sind und ich glasklar hinter meinen Handlungen stehe. Genau diese Selbstbestimmtheit macht für mich einen entscheidenden Teil meines Selbstwertes aus.

Ich halte es für wichtig mit seinem Körper, und der Art und Weise wie ich diesen nutze, im reinen zu sein. Ich möchte mich auf eine Art und Weise ausdrücken können, die sowohl von Freiheit als auch von Lust im selben Maße bestimmt ist. Es hat nichts falsches oder verbotenes, diese Seite zu entdecken und auszuleben. Ich möchte lernen diese Seite zu verstehen und Frei von Zwang und gesellschaftlichen Druck auszuleben - genau dazu ist dieser Patreon da. Wenn du meine Überzeugungen teilst und mich dabei unterstützen möchtest, dann würde mir das immens helfen und mich ebenfalls persönlich bestärken. Egal welcher Betrag, ich bin wirklich verdammt dankbar. Diese Dankbarkeit möchte ich geschmackvoll und artistisch zum Ausdruck bringen.

Falls du dir nicht sicher bist, schlage ich vor das einfachste Paket zu testen, und abhängig davon abzuschätzen, ob du mit mir zufrieden wärst. Bisher fiel das konstruktive Feedback jedoch maßgeblich positiv aus! Bis dahin Danke ich dir für deinen Support! 😊🥰


It helps me to create better and more cute photos for you (photo props, generally cute accessoires for my hair, make-up, kinky stuff, camera equipment..). And of course the same for my asmr videos (like new triggers, stuff for my video backgrounds..).

Thank you so much for your support, because of people like u I can continue producing content, keep my high-quality standards and can improve my content constantly! 💕
(´。• ω •。`) ♡

1 of 3
By becoming a patron, you'll instantly unlock access to 441 exclusive posts
By becoming a patron, you'll instantly unlock access to 441 exclusive posts
Recent posts by Soph Stardust
How it works
Get started in 2 minutes