Spencer Krug
is creating - S O N G S -
Select a membership level
The Single Tear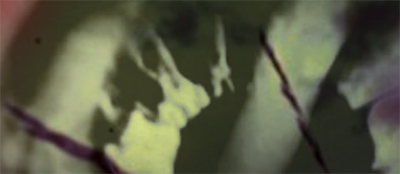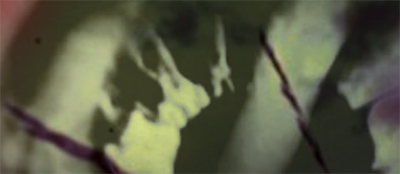 A newly written song every month, and access to all new songs from previous months. The song-a-month collection started January 2019.

Three-Eyed Raver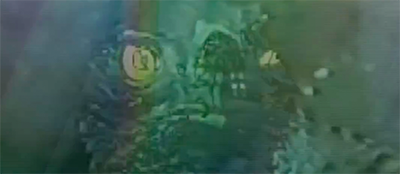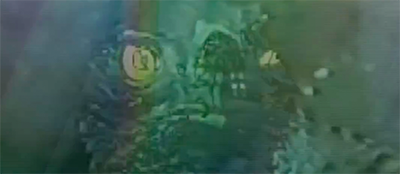 All songs from The Single Tear, plus a variety of other stuff: new versions of old songs, unheard B-sides, cover songs (I'm slowly working through all of Cohen's I'm Your Man), live streams, collaborations, concert recordings, compilations of improvised music, and instrumental works.

Snails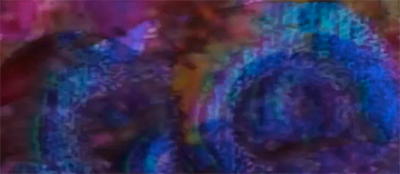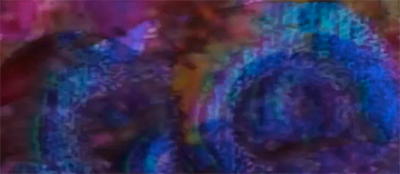 Everything in the other tiers, plus I mail you short stories on a quarterly basis. Each season of the year you'll find a piece of my aspiring fiction in your mailbox. These stories will not exist on the internet, just in envelopes sent from me to you.
About Spencer Krug
I post a new song here every month. It's written and recorded by me (sometimes with other musicians), not released anywhere else, and completed just days if not hours before being posted. I include a little write-up about where the music is coming from as well, for anyone interested. Accessing these posts is $1 per month, and if get caught up staring at the wall and miss a month I'll pause the campaign so nobody gets charged.

Why am I doing this?

Over the past seventeen years I have made a lot of records (twenty-one LPs and eight EPs according to wikipedia, wtf) with a number of projects; Wolf Parade, Moonface, Sunset Rubdown, and Swan Lake being the most relevant to me. And while I'm grateful for all that experience, I've always been frustrated by the huge and kind of pointless amount of time it takes for the music to get to your ears after it leaves my hands. By the time you've decided whether you love or hate a thing, I've stopped thinking about it entirely. This long gap is because the music industry likes to work, for better or for worse, in a particular way. But the disconnect puts you the music fan, and me the songwriter, in very different places when considering the same music, and I think it'd be better if we could hear things from more or less the same place. I love the idea of posting a new song, one that represents where I'm at artistically that very day, knowing that people will hear it instantly. I love the idea of touring material that's as fresh to me as it is to the audience. So the above-mentioned time gap is one that I am trying to close here.

I'm not abandoning the idea of whole albums. I continue to make LPs when it makes the most sense to work that way. But how I want to engage with and represent my solo work has changed, so I'm using Patreon to try a new kind of way.

What sort of music will I be posting?

In 2019 the new songs I posted were mostly piano and voice. Sometimes I played an old synth instead of piano, sometimes I added digital rhythms or strings, another singer, or random effects, but for the most part I was trying to keep it simple. I wanted to revisit the challenges / rewards that came with making the Moonface LP Julia With Blue Jeans On in 2013, an album made solely with piano & vocals. Returning to acoustic piano in 2019, here on Patreon, and then for some subsequent touring, was one of the best decisions I've made in a while. There's a dreamy energy in the piano I still can't find anywhere else.

In 2020, the style of songs drifted away from piano and became more varied. In the beginning I was touring again with Wolf Parade, with less access to my little home studio, and the instrumentation for each song depended on where I was that month. While traveling I was exploring more portable ways to write and record (going more digital, basically), and then once back home I integrated acoustic and analog instruments back into the mix.

In 2021, with a new shed-turned-studio in the backyard, I had more sound options than ever at my disposal, and could scream deep into the night. I got more into electric guitar than ever before, but still embraced all the keyboards in the room, and the childish qualities of canned sounds from the laptop. Everything blended and settled into a kind of low-fi-dark-pop-art-folk thing that I really enjoyed making.

Now in 2022, I'm mixing things up again. I'm working with musicians Jordan Koop and Eli Browning, and together we're making an album to release in 2023. We've decided to create this album by writing remotely, producing fully-realized, polished demos for every song, which I'll post here monthly as we make them. This will allow us the time to focus on each song until it's completely finished (instead of trying to write a whole album's worth of songs simultaneously, as often happens with group projects), and bring all of you into the room to watch the record come together over the year. In the late fall, when we have 10 or 11 songs, we'll re-record them all in one session for a single album, and then together we can see how the old versions hold up against the new, or vice-versa.

I've always made albums that differ stylistically from one another. Now, sharing songs with you one at a time as they're written, employing a creative process which includes the listener, albums are unfolding that are not just stylistically different from the last, but wherein every song is its own little beast.

The Single Tear is for those who want to keep it simple and only hear new material. The monthly songs, as described above, are all here for $1 / month.

But if you're interested, there's more:

Three-eyed Raver is for anyone who wants to hear the new track described above, plus a couple extra posts each month: unreleased recordings and demos which have not yet seen the light of the internet, new versions of old songs, concert recordings, patreon-exclusive live streams, collaborations, instrumental works, and whatever else I sincerely believe is worthy (I promise it will never just be a photo of me at the beach.)

I've also started (as of 2021) slowly covering all of Leonard Cohen's I'm Your Man on this tier. Why not. I've always wanted to cover a whole album, and I'm drawn to the challenge of doing some justice to this gem.

And, lastly, I sometimes use this tier to post compilations of improvised music; highlights from me noodling on different keyboard instruments. To be clear, this is instrumental music, completely improvised, with no vocals whatsoever. And I am not a jazz guy. You won't hear any informed modal exploration. Nor am I technically amazing at piano, as in, there are definitely some rogue notes, bonus tones, skronkers. It's not "perfect" music, basically. But you'll hear me kind of searching around for ideas, or zoning out to the repetition of whatever groove I happen to find that day, and this can make for interesting listening. I try to cut these pieces together as artfully as possible for those that join this tier.

Snails is not about music at all. If you this join this tier, you'll have access to everything listed in the two tiers above, but also short stories that I will mail to you throughout the year. Each season you'll find a piece of my aspiring short fiction in your mailbox. This tier allows me to explore an interest outside of music, and contribute something to the world that exists outside of the internet. The stories won't be online, just in envelopes.

If you've read this far, thank you. If you decide to subscribe and help support this musical experiment, then thanks even more. I've moved my solo work away from record labels, so any money made here can now help with things like pressing vinyl, subsidizing tours, future recordings, and me continuing to exist as an artist in general. And of course I hope you like the music! Made by me, it will be a little strange, but honest.

Sincerely,
Spencer Krug
Become a patron to
Unlock 120 exclusive posts
Connect via private message
Recent posts by Spencer Krug
How it works
Get started in 2 minutes