Squid's School of Vintage Knitting
Squid's School of Vintage Knitting
Creating historical knitwear and education
Select a membership level
Coursework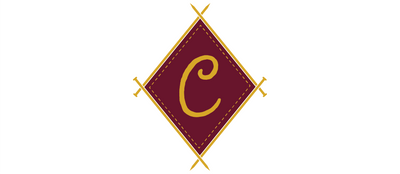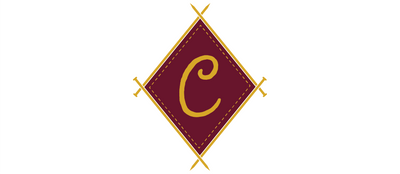 One vintage pattern per month

Access to monthly Assembly (knit night)

Patron-only posts and messages
Lecture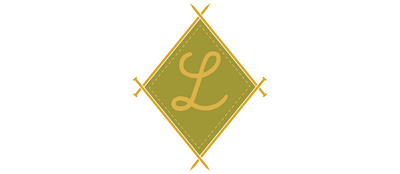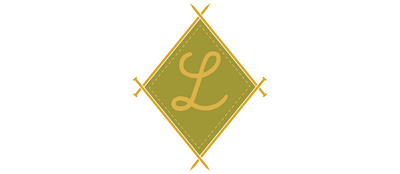 One vintage pattern per month

Access to monthly Assembly (knit night)

Patron-only posts and messages
Studious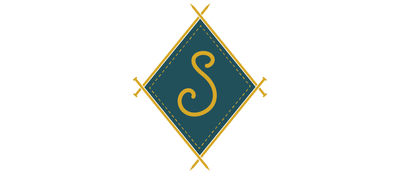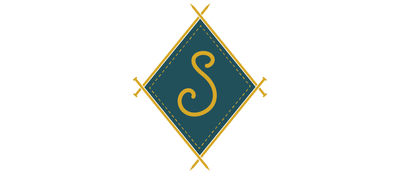 Annual gift (with swag and true vintage goodies!)

Additional Technique Content

Additional Pattern Support

One vintage pattern per month

Access to monthly Assembly (knit night)

Patron-only posts and messages
About Squid's School of Vintage Knitting
Welcome to Squid's School of Vintage Knitting!
Squid School is committed to bringing you vintage knitting patterns and education in a whole new way. At the start of each month, there will be a vintage knitting pattern release only available through Patreon. Patterns can range from accessories such as hats, scarves and mittens, to full garments or even suits! That being said, there will be a strong emphasis on garments patterns and working together to better understand vintage garment construction and fit. 
Styles you will see in the forthcoming months can range from anywhere between the mid-1800s all the way to 1960. This period of time is deliberately chosen to cover the shift from utilitarian knitting to fashionable / hobby knitting, and all the transitions knitwear took in between. Topics such as this will be covered in our monthly historical lecture series! Each month, I will cover a different facet of knitting history, so be sure to bring along your current WIP and a pen & paper!  
If you're feeling a bit daunted by vintage knitting or garment construction, never fear! The third tier provides knitters with additional guidelines, handouts, tutorials, videos, and technique explanations directly related to the pattern release of that month. Here, I will take a deep dive into some of the trickier components of each pattern, and offer additional tools to help you succeed with each month's release. 
Wanting to fully immerse yourself with all things vintage knitting? Not only will you receive the benefits of the three previous tiers, but the final tier includes bonus patterns and exclusive stitch marker sets that are only available through Squid School! In collaboration with the vintage reproduction jewelry company, 
Bow & Crossbones
, we will be delighting you with your very own set of 5 seasonal stitch markers four times annually (that's 20 markers total!) Even more exciting: these markers are made with true vintage charms!
Shipping is included in the tier price
,
and that goes for international patrons, too. 
Space in this tier is limited, so join while you can! 
While Squid's School of Vintage Knitting is here to provide you with vintage knitting education, it is also established to be a new community space where all are welcome. We are here because we have a love for knitting, for fashion history, for learning, or all of the above! Let's celebrate each others successes, and support one other through the challenging bits too (like setting in those dang bishop sleeves!) 
We are here to grow together, and to learn together. I would so love for you to join us.  
xoxo 
Sydney   
Headmistress of Squid School 
About the Patterns: 
Pattern releases will drop on the first of the month! Approximately half of the releases per year will be garments, and the other half will be different types of accessories. All patterns will be available in a digital PDF format only.
In an effort to make vintage knitting more accessible for everyone, Squid School patterns are 100% size inclusive! All garment patterns use a body measurement x gauge method of pattern writing, which allows for the knitter to plug in their own measurements and tailor the pattern for a personalized fit. There are body measurement charts to accompany the patterns, as well as additional handouts and videos to help get you started using this method. 
Monthly patterns will fall under one of three categories: Adapted, Transcribed, and Original. Adapted patterns are derived from true vintage patterns, but heavily adjusted to suit the comfort and needs of a modern knitter. Transcribed patterns are rewritten similar to the original, but with helpful graphics and explanations. This method will be utilized more frequently when trying to explore historical patterns, and digging deeper into the 'how' and 'why' patterns were written this way. Original patterns are designed entirely by your headmistress Sydney, with a vintage inspired look & fit. 
At this time, all patterns are only available in English. 
School Rules: 

Here at Squid's School of Vintage Knitting, absolutely everyone is welcome. There is a zero tolerance policy for racism, sexism, homophobia, transphobia, ableism, ageism, or any other comments directed at fellow students that works to demean, demoralize, or hurt them. We also welcome all levels of knitting, as well as non-knitters!
We are here to encourage and support each other, to grow and learn together as a community.  Please have respect for one another, and contribute to fostering a warm and welcome environment. 
About Patreon:

Patreon is a monthly subscription service that allows you to access exclusive content and pay for it by the month. *
For Squid's School of Vintage Knitting, you will make your first monthly payment on the day of joining, then on the first day of every subsequent month.* 
This means that if you were to join on October 15th, you would pay for your tier upon signing on for the month of October, and be charged November 1st for the month of November. Because of this, I recommend
not
 signing on at the very end of a month, as you will end up being charged back to back. 
Joining my Patreon will grant you access to the entire library of Squid School patterns, content, and the like! Patreon content does not expire or get deleted at the end of a month.
If you are having difficulties with your account, it is best to contact Patreon directly. They will be able to sort you out much faster than I will! 
Pattern support:

I will do my best to answer all your questions as fa
st
 as possible! Please keep in mind that I am currently a one-woman show, and therefore it can take up to three business days to get back to you with detailed answers. It is also worth noting that while Squid School is open to knitters and non-knitters, this is not the best platform to get guidance on learning
how
 to knit. If you're feeling inspired to dive into the world of knitting, I would be happy to point you to some of my favorite how-to-knit kits and tutorials! Thanks so much for your understanding.
Thank you all so much for helping me reach my first two goals! Now, for the big one: 1,000 patrons! Once we get to this goal, I will be able to hire another member of the Squid School team (so exciting!) and with them, begin developing & expanding my vision of how to bring more vintage knitting products, patterns, and content to you.
Thank you all for your support-- I couldn't do it without you!
3 of 3
By becoming a patron, you'll instantly unlock access to 96 exclusive posts
By becoming a patron, you'll instantly unlock access to 96 exclusive posts
Recent posts by Squid's School of Vintage Knitting
How it works
Get started in 2 minutes