Stephen Lovell
Creating Comics, Stories, Systems, and Art from the Borderlands
Select a membership level
Wanderer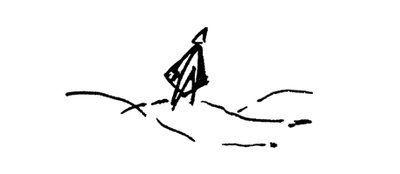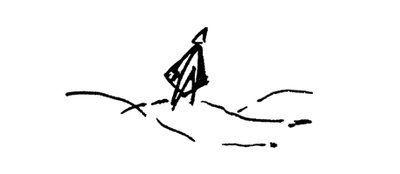 You're here, though you're not sure where that is, but you're glad to be here all the same.

◼︎ My unending gratitude because every bit counts and your support is greatly appreciated!
◼︎ Patreon Logs of thoughts, ideas, rants, status updates, general announcements, and some process posts
◼︎ (most) Creations Early including Illustrations, Comics, Stories, Designs, etc. that sometimes stay here, sometimes become public
Comics, Illustrations, & Stories (limited)
Seeker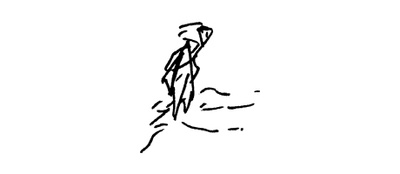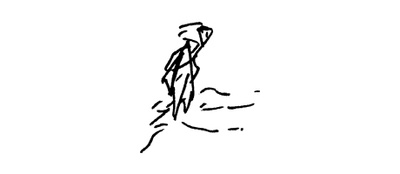 You've got keen eyes, and let curiosity guide you. You're after something, and it's close.
◼︎ Early Access to sales, and the occasional beta testing group for code related projects
◼︎ Behind The Scenes Deep Dives including videos, photos, more involved process shots, and general miscellany of how things get made
◼︎ Polls & AMA Access to get answers or shape directions
◼︎ Creations Early including Illustrations, Comics, Stories, Designs, etc. that sometimes stay here, sometimes become public
◼︎ Previous tier(s) benefits
Comics, Illustrations, Stories (all)

Behind The Scenes Deep Dives
About Stephen Lovell
Hey folx!
I'm Stephen Lovell, and I create things.
I'm a storyteller by nature, and a gardener by philosophy. I'm an illustrator, cartoonist, writer, coder, designer, and general all around
Borderlander
. I like working in cross-over spaces and telling stories through various mediums. I spend most of my time making stories, or systems, or stories made out of systems, or systems made out of stories. I believe art affects the world, and that creators should consider that responsibility ethically—that art is political, and that stories are the foundations of existence, identity, and change.
This lovely community
supports my ability to create
. And while there's a thread through it all, it does vary. But that's what makes it
SO EXCITING!

Current Creations

🦊
Pine Needles
a weekly strip about Animals in The Woods having existential crises, struggling with their demons, and trying. (on temporary hiatus)

📡
A Voice In The Borderlands
a weekly newsletter with essays, inner thoughts, reading recs, observations, and logs of my journey through The Borderlands.
🗯
Tiny Comics Reviews
comics, reviewed three emojis at a time. The tiniest, spoiler free reviews. 🖤💜🖤
🖇
finalfinal.art
an education based venture to put more art into web projects and more web into art projects. It's a way for me to create intersections between artists who don't code, and coders who don't do art. (undergoing a platform migration)
💬
Project Zephyr
a platform for creative folx and fans, built for sharing and support.
📰
Best Seller Poems
a project where I do poems prompted from the pages of the NYTimes Best Sellers lists. Currently a Patreon exclusive.
◼︎ + so much more in the works that I'd love to have the resources to focus on, and that's where this community comes in...
You may be here for the first time (hooray!), or you may have come here to support something I make that you found way out in the great beyond of the web, or maybe someone sent you here on a quest. Whatever the case, I'm glad you're here, and glad you're helping me create.
By supporting me you're helping me have the money, time, and resources to focus on things that matter to me, things that I want to create; and giving me the space to try, and sometimes fail. And in return I get to share those things with you and the wider world.
By becoming a patron you first and foremost get my thanks
. Every bit counts, and anything you give is felt and appreciated. But you also can get access to benefits such as...
◼︎
Patreon Logs
, which is like a Patreon only blog, where I post things I'm thinking through, higher level process meanderings, rambling thoughts, and essays that don't quite make it other places (like my newsletter).
◼︎ Early Access to Creations
where I'll share work that's finished here first, or even only here for lengthier or even long-term periods of time.
◼︎
Behind The Scenes Deep Dives
which are much more focused than my regular Log Process posts. I'll show you around my creative spaces, or walk through the tools I use and how I use them, or go through the start to finish process of how an idea is summoned out of my head, is pinned to paper, and then is bound to this plane of existence for all time.
◼︎
Polls & AMA Access
where you can sometimes shape the way or the what of my work, and where you can ask questions if I do an AMA stream or post.
◼︎ I'm also working on future tiers+benefits that will include...
Discord, Twitch Streams,
Tutorials
,
exclusive patron discounts on brushes, tools, and templates
.
Exclusive patron discounts on shorts, stories, or even prints, a post-card club
, and eventually even a
quarterly variety pack
.
This is still all a work in progress, so tiers and benefits are all still subject to change, in the early days especially
.
Your support will help me focus on these creations that are bursting to roam free into this realm, and let me share those creations with this community and beyond.
And for that I am tremendously grateful
.
Let's create!
(P.S. You can also find me on twitter
@stephencreates
)
🖤🦊
Cover a portion of my creative tool subscriptions
1 of 2
By becoming a patron, you'll instantly unlock access to 7 exclusive posts
By becoming a patron, you'll instantly unlock access to 7 exclusive posts
Recent posts by Stephen Lovell
How it works
Get started in 2 minutes