Steve Stivaktis
is creating queer nerdy art
Select a membership level
Seal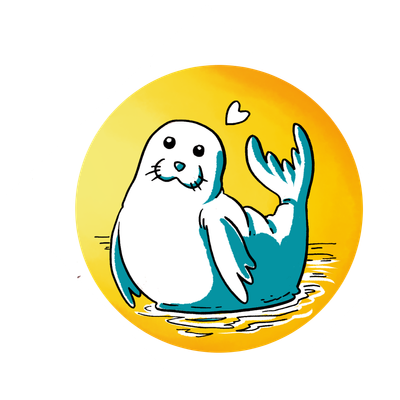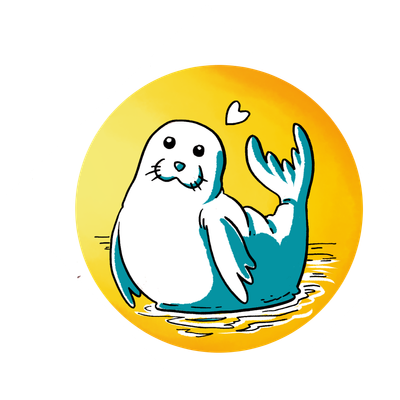 - Access to exclusive phone backgrounds with this month's neotraditional designs
+ everything in the previous tier!

Dolphin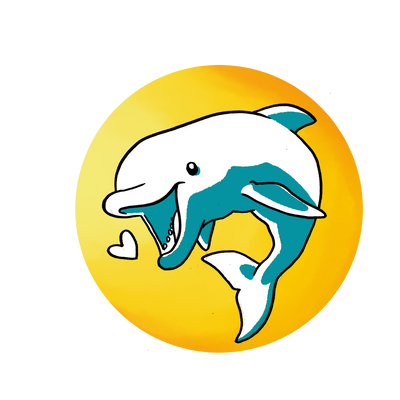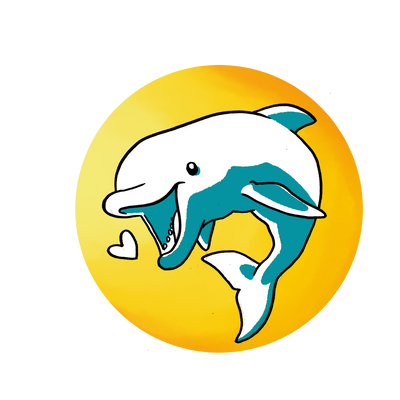 - Access to my art process! You'll be able to see what creating an artwork looks like - from conception, to pencils, to inks, to flats, to full colour, including some tips here and there.
+ everything in the previous tiers!
About Steve Stivaktis
ENG --
Hi! I'm Steve, and if you know me, it's probably because of my Greek fairytale comics, my existential art block jellyfish, or my Dungeons and Dragons illustrations. I'm known to your local conventions as "the sticker guy", and to local publishers as "that dude with the queer stuff". Much of my work revolves around my identities as a transmasculine queer person with a mental illness cocktail, especially due to the limited representation of both in the Greek scene. My goal by making a Patreon is to support myself and my dog Renée during the perpetual economic crisis.

I'm usually working on new stories, comic or otherwise, and RPG related stuff. My goal for the future is to work on more concepts for games and other media that welcome diversity and intersectionality, keep making comics by and for queer people that focus more on the story than the individual identities (specifically in an urban fantasy setting I've been sitting on for a while), create more humorous comics about social issues, and hopefully work on tattooing (design and/or inking). I'm hoping I'll have you all in my journey.

Here I'm planning on sharing updates, exclusive journal comics that will be available only to patrons, for the time being, as well as info about how I make art, and other exclusive goodies. The plan is to share worldbuilding and concept art in the future, as well as strips and snippets from my next projects. I'm also planning on listening to you and giving the rewards YOU want. So, stay tuned :)

GR --
Γεια! Είμαι ο Στηβ, και αν με ξέρεις, είναι κατά πάσα πιθανότητα λόγω του Εσμέ, της Σκιτσούχτρας, ή των σχεδιακίων D&D που έχουν κατακλύσει το σύμπαν. Είμαι γνωστός στα τοπικά κονβένσιον ως "ο τύπος με τα αυτοκόλλητα" και στους τοπικούς εκδοτικούς οίκους ως "αυτός με τα γκέι πράματα". Ένα μεγάλο κομμάτι της δουλειάς μου αφορά τις ταυτότητές μου ως τρανς κουήρ άτομο με ένα κοκτέιλ νευροδιαβιβασμών, ειδικά λόγω της ελλιπούς συμπερίληψης τέτοιων ταυτοτήτων στην περιορισμένη ελληνική σκηνή. Στόχος μου με το Πάτρεον είναι να υποστηρίξω τον εαυτό μου και το σκυλί μου τη Ρενέ στην Ελλάδα αυτής της ατέλειωτης κρίσης.

Συνήθως δουλεύω πάνω σε καινούργιες ιστορίες, κόμικς ή αλλιώτικες, και εικονογραφήσεις σχετικά με RPG. Ο στόχος μου για το μέλλον είναι να δουλέψω πάνω σε περισσότερα κόνσεπτ για παιχνίδια και άλλα μίντια που καλωσορίζουν την πολυπολιτισμικότητα και τη διαφορετικότητα, να συνεχίσω να φτιάχνω κόμικς από και για κουήρ κόσμο που θα επικεντρώνονται στην ιστορία αντί για τις μεμονωμένες ταυτότητες (συγκεκριμένα σε ένα σύγχρονο φάντασυ σκηνικό που δουλεύω καιρό τώρα), να φτιάχνω περισσότερα χιουμοριστικά κόμικς για κοινωνικά θέματα και όχι μόνο, και αν όλα πάνε καλά να ξεκινήσω να ασχολούμαι περισσότερο με το τατουάζ, είτε μόνο ως σχεδιαστής είτε και ως tatooer. Ελπίζω να σας έχω όλα στο ταξίδι μου.

Εδώ στο Πάτρεον σχεδιάζω προς το παρόν να ανεβάζω updates, jounal κομιξάκια διαθέσιμα αποκλειστικά στους υποστηρικτές μου για την ώρα, καθώς και πληροφορίες για το πώς φτιάχνω ντέχνη και άλλα αποκλειστικά καλούδια. Ο στόχος είναι να μοιράζομαι κομμάτια του στησίματος, του κόνσεπτ αρτ, καθώς και στριπάκια και αποσπάσματα από επόμενα πρότζεκτ, καθώς και να μπορώ να δέχομαι τις ιδέες σας για τα rewards και να σας δίνω αυτό που εσείς θέλετε. Μείνετε συντονισμένα :) 

$129.30 of $267.73
per month
Ι'll love you forever.
With this amount of money, after a couple of months I'll be able to purchase a professional Cricut machine and necessary materials in order to cut my own stickers. I'll be able to control minimum quantities of stickers, exact sizes, and offer cheap physical treats for Patrons, commissioners, and customers. It will be a significant upgrade to my quality of work and it will change the way I do business and the things I can offer.
2 of 2
Become a patron to
Unlock 148 exclusive posts
Connect via private message
Recent posts by Steve Stivaktis
How it works
Get started in 2 minutes