Stormfire Productions
Creating audio drama and fiction podcasts.
Select a membership level
Creator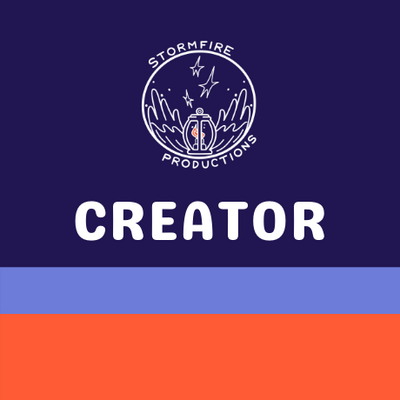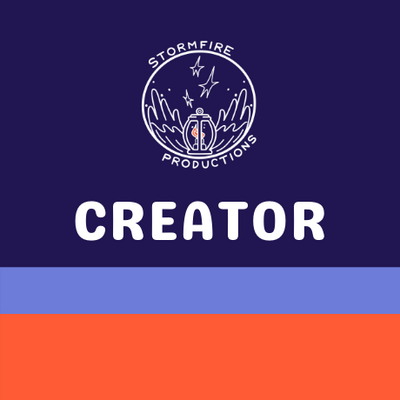 Early access to production announcements
Early access to new podcast episodes
Listed on website as a funder of Stormfire Productions
Monthly sigils
Sustainer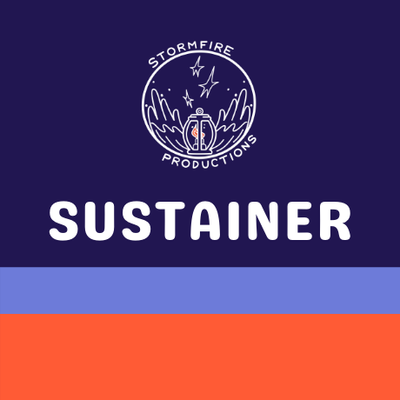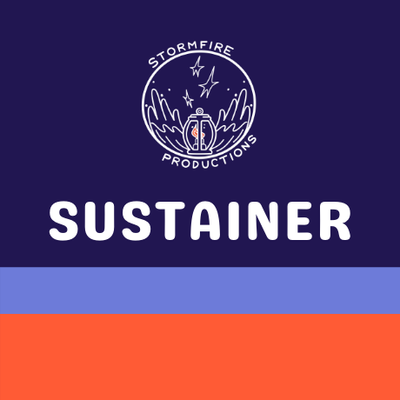 Everything in the previous tier PLUS:
Digital artwork for mobile/desktop wallpaper
Access to educational mini-episodes + listed in credits
Storyteller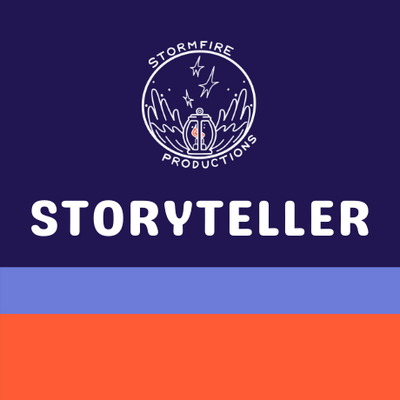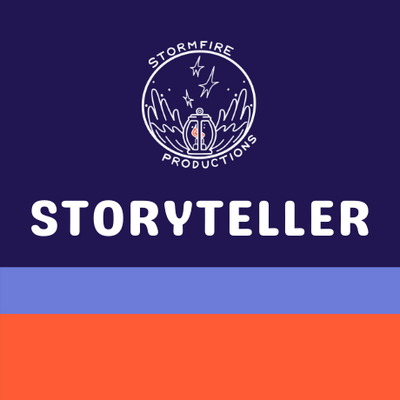 Everything in the previous tiers PLUS:

Early access AND ad-free podcast episodes
A postcard will be sent to you on each equinox (March/September)
You will be able to participate in polls for mini-ep topics
About Stormfire Productions
Stormfire Productions is a fiction podcast consulting and production company. We are the minds behind flagship production and renowned urban fantasy podcast 
Kalila Stormfire's Economical Magick Services
, as well as production partners with the speculative fiction podcast
Black Friday
and the upcoming middle-grade fantasy podcast
The Ortiz Twins Are Coming Home.
You can learn more about us and our work at
stormfireproductions.com
.
Stormfire Productions started as a home for a single story.
Kalila Stormfire's Economical Magick Services
was a resounding success and proof of concept for an independent fiction podcast: producing three full seasons, participating in a live show, supporting creatives across three continents, reaching over half a million downloads, and connecting with countless people in-person and online.
This is the power of stories. This is the power of the creative community. In a world that constantly devalues the importance of creative work, our patrons go against the grain and contribute resources to help us make more, better, and sustainable art.
Patreon is currently our only source of on-going funding to handle business and production expenses. By becoming a patron, you will be a part of a growing community of "careholders" (
term adopted from Wongfu Productions
) who support our work and have exclusive access to production updates, creative insights, art and stories, merch, and much more.
We plan to create stories that are filled with the magic of storytelling. Our funding priorities are rooted in our mission and values:
Stories Matter: We want to develop higher quality production while maintaining the heart, soul, and magic of storytelling. This can look like working with better tools and technology, as well as hiring highly trained professionals across creative disciplines. We want to hire storytellers whose stories and personhoods are too often overlooked and undervalued.
Stories Should Inspire and Seek Truths: We want to be a part of educating new creators and get our patrons and fellow creators involved in the expansion of ideas of what this industry can and should look like. This will look like funding that will allow us to produce educational mini-episodes and offer our consulting services at discounted rates.
Artists are Human First: We want to cultivate the skills of and pay new creators, as well as support the material needs of current ones. This can look like an equitable pay structure, revenue sharing, and healthcare options for those who work with us, lendable equipment for actors, a funding pool for childcare for creators who need to carve out time to create with us, accessibility tools like translation and interpretation services, funds for training/classes, and more.
Storytelling is a Transformative Act: We believe that good storytelling lets people connect with the magic and mystery of everyday life. That might look like live shows, creator chats, commissioned artwork, and other goodies! This also looks like uplifting communities and voices that may not be heard -- creating cultural change.
Sustainability and Equity: We want to have the funds to survive and thrive financially as a small business. That also means sustainability options that are kind to the environment, our physical communities, and our emotional/physical bandwidth. That may look like broadening the Stormfire Productions team, using sustainable materials and energy when and where we can, backing #LandBack and #Reparations initiatives in the creative space, and maybe, just maybe, raise the funds to allow our producers and other team members to work with Stormfire Productions full-time.
Stormfire Productions is committed to the highest standards of social and environmental responsibility and ethical conduct.
We commit to equity, anti-racism, anti-harassment, restorative justice, accessibility, and accountability in all of our personal and professional work. This looks like:
Being clear and consistent with setting our capabilities and boundaries.
Going beyond verbal commitments to anti-racism and anti-discrimination by hiring and providing resources and power to marginalized creators.
Paying our artists fair wages and benefits, and being transparent about our pay structure and finances as we grow.
Building in flexibility in our productions to ensure greater accessibility and that we can meet our creators' unique, individual needs.
Offering equitable profit-sharing structures to our creators and partners.
We continue to adopt new and better processes to handle our creative operations and be a part of a more sustainable, accessible, and equitable creative community. This looks like:
Formal and informal personnel training and education
Collaboration and cooperation across the podcasting industry, including collective action efforts
Building a structure for critical feedback
Assessing and being mindful of our power structures
Stormfire Productions endeavors to fulfill transactions as promised and/or proposed and maintain communication channels to address any problems or delays. We also expect our partners and patrons to commit to the same standards of transparency, respect, and conflict mitigation. Please read our
Code of Conduct
which includes more details on our expectations, ethics, and conflict reporting pathways.
We are a new and small business of two very committed creatives. Neither of us are doing this full time, but we are treating it with respect to the ambitious endeavor that it is. We are putting a lot of thought into our structure, our finances, our productions, our partners, and our future. We hope things like these educational mini-episodes can help showcase that thought process, too!
Of course, it will take time and hard work to see what Stormfire Productions is truly capable of. We are building something really wonderful together and we are excited to share it with you.
We invite you to join us. 
Lisette Alvarez, owner and producer
Whitney Johnson, producer
--
Note on fulfillment of physical perks:

Due to the time and energy it takes to fulfill physical perks, they are only shipped out to patrons who pledge for more than 6 consecutive months. Life and finances change, which is completely understandable. Please choose levels that are sustainable for you. Crowdfunding campaigns are a good way for you to pay once for perks you want! We appreciate your patience and support however you can manifest it. Thank you.
$262.37 of $500
per month
At this level, we will be able to sustain our Partnership Program, where we produce new voices in fiction podcasting. 
1 of 3
By becoming a patron, you'll instantly unlock access to 163 exclusive posts
By becoming a patron, you'll instantly unlock access to 163 exclusive posts
Recent posts by Stormfire Productions
How it works
Get started in 2 minutes