Studio Mikarts
Creating illustration and everlasting happiness
Select a membership level
Patron of the Arts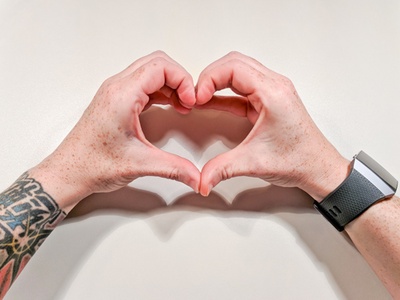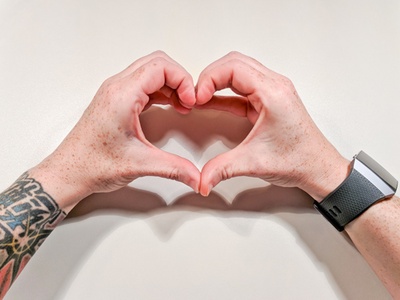 Patrons of the Arts want their support to be as effective as possible, foregoing physical rewards to allow maximum time and funds to go toward creating more beautiful illustrations.
As a Patron of the Arts, you will have access to:
Members-only Updates
Occasional Digital Rewards
Limited-time, Studio-wide Rewards & Offers
Pen Pal - Handwritten
Limited (4 of 10 remaining)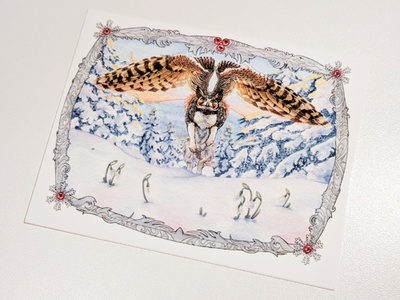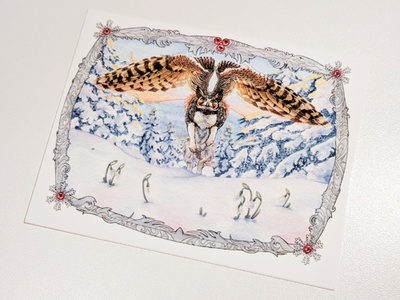 Pen Pals love getting snail mail and look forward to the delight of finding a new art postcard from the studio in their mailboxes every month.
As a Pen Pal, you will receive a beautifully illustrated, premium-quality postcard featuring brand new artwork and a handwritten message of greeting & gratitude every month.
You will also have access to:
Members-only Updates
Occasional Digital Rewards
Limited-time, Studio-wide Rewards & Offers
Writer - Handwritten
Limited (2 of 5 remaining)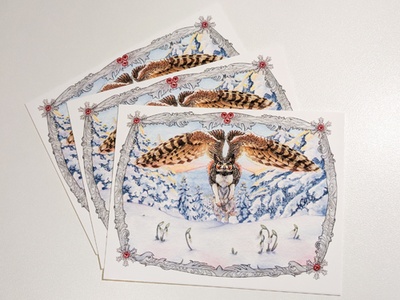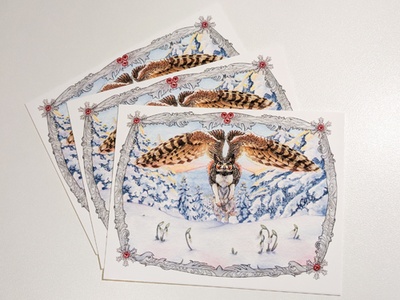 Even more than receiving, Writers delight in sending handwritten mail to their loved ones. With the three beautiful postcards they receive every month, they decide whether to write & send, gift, add to their art collection, or any combination of the above! As a Writer, you will receive three beautifully illustrated, premium-quality postcards safely mailed in an envelope, plus a handwritten greeting, every month. All three postcards will be blank, ready for you to fill out, gift, or collect! You will also have access to:
Members-only Updates

Occasional Digital Rewards

Limited-time, Studio-wide Rewards & Offers
About Studio Mikarts

About the Artist
The soft, cream-colored pages emitted a gentle, slightly fragrant whoosh as she clapped her book shut. She let out a small, satisfied sigh as she looked up and leaned back, not really seeing the room, her vision instead full of the sights and sounds of the world she just left behind. The story gave her great pleasure and deep satisfaction...and yet, her chest tightened and her heart ached. It was that familiar, unique sense of longing and loss that every good book imparts upon its readers. Despite the unquenchable, frustrating nature of the feeling, she loved it, and it wouldn't be long before she sought out another adventure in another world through another book.
My name is Denise Hutchins and I was, and still am, that girl. I love reading, especially those wonderful, moving stories that stick with you forever. The fantastic works of J.R.R. Tolkien, Patricia C. Wrede, J.K. Rowling, James Gurney, and many others, not only shaped me as a child, but influenced the trajectory of my entire life. Just as they touched my heart, gave me hope, and took me on incredible adventures, I too am becoming a storyteller in my own right, creating worlds through writing and illustration that will inspire my readers and live on in their hearts for generations to come.
The Purpose of Patreon
The artist-patron relationship has existed for centuries. Thanks to the Patreon platform, the modern idea of crowd-funding has been married with the classic idea of patronage, allowing artists to create more of their best work, and allowing patrons to directly support their favorite creators. Studio Mikarts, my art studio, is using this system to focus on the creation of colorful, intricate, beautiful illustrations that tell wonderful stories.
Patron Rewards System
Most support tiers for Studio Mikarts deliver awesome physical rewards featuring new illustration work every month. Regular updates are posted so that patrons will always know how close the next batch of rewards is. New patrons are charged once at their initial signup and will immediately receive the most recent reward. Patrons are then charged once a month on the 1st.

More About the Artist
Aside from being a writer-illustrator, I'm also a complete otaku-geek, spending most of my personal time consuming all manner of media, including books, manga, anime, movies, and video games. I also love to exercise and get outdoors whenever possible; my favorite activities include walking my dog, road & trail running, hiking, casual cycling, group gym classes, skating, and fitness video games. I'm a staunch supporter of animal rights, environmental protection, and other causes for Mother Nature. I currently live in Boise, Idaho, USA, with my husband, my younger brother, and our adorable pets: Sun, Kiki, and Kiba ❤️
Studio Mikarts needs to earn this much to make a Treasure Valley Artists Alliance membership not only possible, but worthwhile. $300 a month would cover the annual membership fee as well as preparation costs for quarterly art shows. Once this goal is achieved, Studio Mikarts members will receive invitations to each art show, where we can all meet in person!

2 of 2
By becoming a patron, you'll instantly unlock access to 29 exclusive posts
By becoming a patron, you'll instantly unlock access to 29 exclusive posts
Recent posts by Studio Mikarts
How it works
Get started in 2 minutes