Riana Dorsey
Creating Suihira: The City of Water
Select a membership level
Vagabond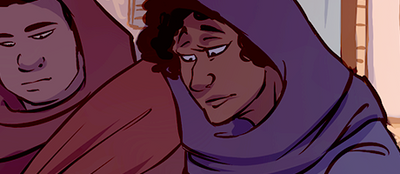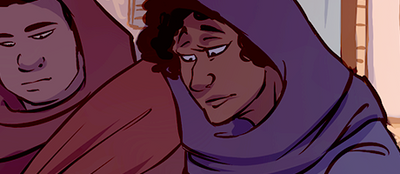 As a vagabond, you roam the desert, seizing every opportunity you can.
Rewards:
A big thank you from me!
High quality pdfs of completed chapters!
See one extra page outside of what's published! 
Have access to a weekly journal of comic production and life.
Access to a private Discord Channel only for Patrons. 
More details:  
https://www.patreon.com/posts/31159821
Includes Discord benefits
Scholar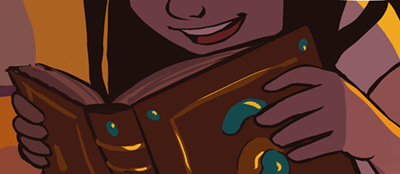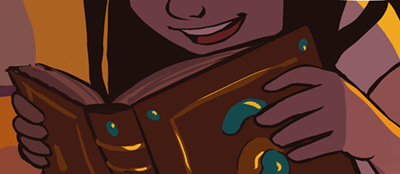 You want to know a little bit more about the comic production. With this tier, you get access to weekly short videos of the comic being worked on, and you can read a selection of stories that happen in between the comic pages!
All of the above
New (experimental) perk! Weekly short videos of comic production!
A collection of a few short stories (1500-2000 words long) that take place between scenes and chapters. Here's a free preview: https://www.patreon.com/posts/13696328
 More details:  
https://www.patreon.com/posts/31159821
Includes Discord benefits
Follower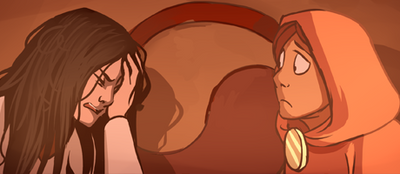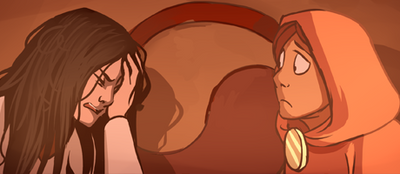 You are a follower of Akia. You want to know more about the truth of the Desert's past and Akia's whereabouts.
All of the above
See two extra pages outside of what's published! 
See progress images of pages in high quality! At this time, progress slideshows are of Chapter 8 and onward, but past chapters will come soon!
Private Discord Channel for the Follower tier and above only.
High quality pdfs of sketchbooks for Chapters 1-4 which contains concept art, sketches, design explorations, and more! 
 More details:  
https://www.patreon.com/posts/31159821
Includes Discord benefits
About Riana Dorsey
Hey there, everyone! I'm Riana Dorsey, and I'm a comic artist currently working for Hashtag Comics, but I also make a webcomic called 
Suihira: The city of Water
!
Suihira
is an ongoing, free-to-read, fantasy webcomic about a zealous princess going on a pilgrimage through the desert to find the goddess of water and herself. Along the way, she meets a host of curious characters and creatures that show her that she's in for more than she expected!
It has been in the conceptual/writing stage since 2011 and pages have been published on a weekly basis since December 2014.
Although the comic is a labor of love, I'm a full-time comic artist and to find time to work on Suihira is rather challenging. In March and April of 2017, I had to cut my production efforts of Suihira in half to keep the lights on, so this comic really depends on your support to keep it going. Can't draw comics in a dark house, am I right? Thanks to you patrons, production has returned to normal after the $1,000 goal as of January of 2019! 
Even so, I understand that seeing a page once a week is a bummer, but a vast improvement to every other week. Patrons, I thank you so much for your support! However, the nature of webcomics and their slow updates is like taking the journey to Suihira with a rock chained to your leg instead of on the back of a reliable, sturdy--maybe grumpy--cama. But you! Yes, you! You have the power to be able to see more pages more often! Cool right? With your pledge, you can help our heroine get to Suihira faster! Maybe your money will give her a compass? Map? Maybe even that reliable, sturdy, grumpy cama. Or two!
(These characters are fictional and your money helps me make pages while keeping the lights on. However, if I update more often, it's kinda like getting Wahida to Suihira faster!)
Of course, there's cool things in it for you, too! Depending on if you are a vagabond, scholar, follower, pilgrim, apprentice, or even a bather, you get to see pages early, high quality pdfs of chapters and sketchbooks with cool concept art and production notes, journals, and more!  
Though Suihira has only been around for four years, I am in awe and utterly appreciative of every single person who has subscribed, followed, liked, or otherwise expressed their fondness of my work. If you're willing to also toss in a buck or two to help with the production of the comic, know that I am utterly thankful, and words cannot fully express my gratitude! Hopefully, you too can take part in Wahida's journey to Suihira, the mythical city of water!


$1,176.83 of $1,000,000
per month
I will officially become a bather. (New goals coming soon) 
3 of 3
Become a patron to
Unlock 374 exclusive posts
Connect via private message
Recent posts by Riana Dorsey
How it works
Get started in 2 minutes