Super NPC Radio
is creating the best video game content in the biz
Select a membership level
Mailroom Toad Tier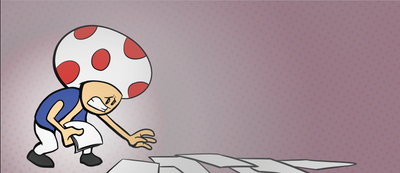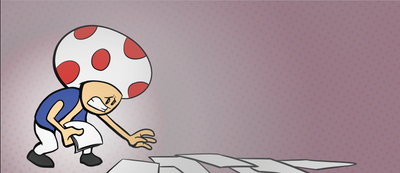 We all start somewhere!

This is a tip of Mario's cap if you will. Here's what you get.

-Super NPCs (an exclusive bonus WEEKLY show through Patreon hosted by Conner McCabe and Jeremy Schmidt)
-As thanks we'll give you a monthly shoutout on our shows.


DJ Toad Tier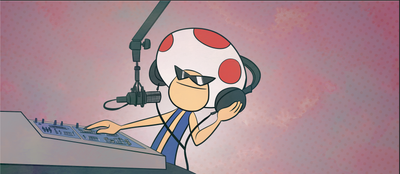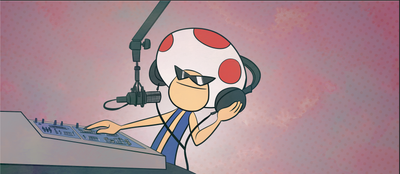 This DJ spins a mean record.

For $10 per month you are given access to a wave of bonus content from Super NPC Radio plus everything from the Mailroom Toad Tier. And because it's $10, we have a boatload of stuff for you. Here is what's included:

-Limited Run Series: Resident Evil Book Club, (whatever July is doing), and much much more.
-Call Me By Your Game: Co-Op episodes. This new monthly spin-off offers a twist on the Call Me By Your Game podcast. On these episodes, Conner will host a group to discuss iconic games and their lasting impact.
-Spotlight episodes on game developers and Video Game Movie commentaries
-All of the available video elements to our shows a week early.


Corporate Overlord Toad Tier
Who is really pulling the strings?

This is our most expensive tier, and is exclusively aimed at our most dedicated fans. For donating at this level you are given all of the content from the previous tier, plus!

-VGACS/Super NPCs will do an episode on whichever topic you'd like.
-An invite to be a guest on the podcast of your choosing.
We encourage you to join this tier, but join responsibly. While this does put you in the room with some of the most powerful Toads around, it's also quite pricey.

About Super NPC Radio
Introducing Super NPC Radio!

Coming to you live from the Mushroom Kingdom at WKBAG Studios, the people who brought you Video Games: a Comedy Show (VGACS) are expanding! We proudly present to you the brand new video game content network, Super NPC Radio. Jeremy Schmidt, host of VGACS, and Conner McCabe (host of Call Me By Your Game) are bringing you more video game content than before. Super host July Diaz of Inside Video Games and Gaming is aboard too. They're teaming up to upgrade their shows, dip into video content, back new limited series, and even start a brand new Patreon-exclusive show. By supporting Super NPC Radio you get more round table discussions about Toad's personal life, more one on ones with guests proclaiming their love for cartridge games with no save capacity and even more laughs from the Zoo Tycoon Crew.

Initially they're looking to cover hosting fees, software costs, and other show expenses. By supporting Super NPC Radio you can receive special episodes early, new video exclusives such as Space Solace missions, bonus episodes like Video Games: a Serious Show and Time Capsule Episodes, and the new close look podcast Super NPCs hosted by Conner and Jeremy. There's even a contributor tier where you can collaborate with the team for them to cover a topic or host a discussion of your choice. Super NPC Radio is bringing you this and so much more, and with your support of a few buckaroos can someday create even more ambitious and rewarding projects. So put on your Mario hats, craft your tools, and welcome to Super NPC Radio!

We'll cover the additional Legend of Zelda Games during 2021. We're pumped to be doing the Zelda Games Club for the DJ Toad Tier and hitting this goal would mean we add Crossbow training, Triforce Heroes, and Four Swords Adventures to our lineup. We'll also cover a handful of Zelda clones like Star Fox Adventures.

1 of 2
Become a patron to
Unlock 434 exclusive posts
Connect via private message
Recent posts by Super NPC Radio
How it works
Get started in 2 minutes