swamphy
a cute monthly sticker club! ♥
Select a membership level
🌱 Little Sprouts 🌱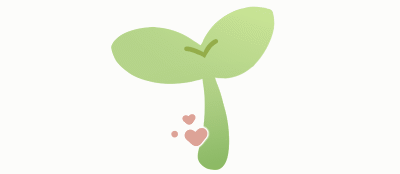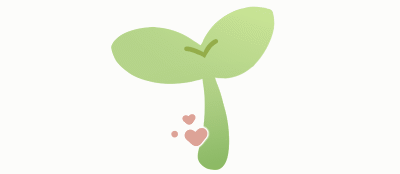 A digital rewards tier for those who want to support me and my army of little critters! We appreciate it a lot, thank you!! ❤💪🏻🍄

✧ Every month you'll get:
🌱 Access to Patreon content —  participate in polls, get behind-the-scenes posts, and more!

🌱 Join the Mushroom Swamp Discord + get the special "Toadstool" role

🌱 Monthly 10% discount code to my shop, swamphy.com

🌱 Monthly password to access the Time Portal (Secret Shop)

Includes Discord benefits
Exclusive Patreon-Only Content

Sneak Peeks & Behind-the-Scenes

Secret Shop Access (Time Portal)
🍄 Sticker Club 🍄 (Worldwide)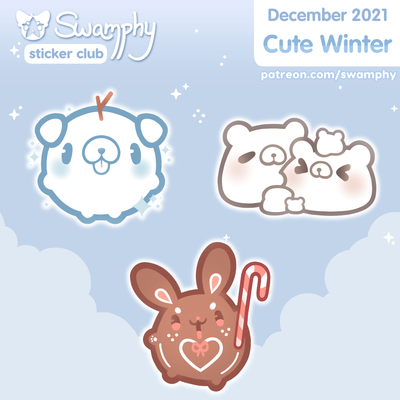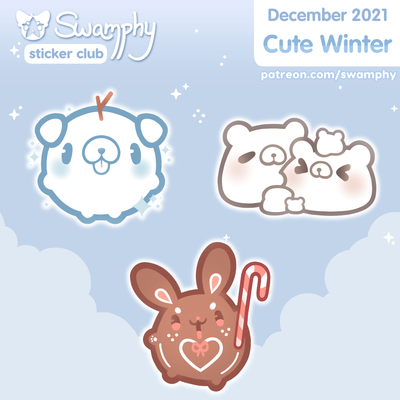 Exclusive stickers that will be mailed to you monthly!
Packed with the gentlest of puppy paws by our team of pudgy Frenchies.

✧ Every month you'll get:
🍄 3x Vinyl stickers of cute little creatures

+ Little Sprouts rewards:
🌱 Monthly 10% discount coupon to my shop, swamphy.com
🌱 Monthly password to access the Time Portal (Secret Shop)
🌱 Join the Mushroom Swamp Discord + get the special "Toadstool" role

Shipping & Handling included - standard shipping (no tracking)
Includes Discord benefits
3x Vinyl Stickers (Monthly)

Exclusive Patreon-Only Content

Sneak Peeks & Behind-the-Scenes

Secret Shop Access (Time Portal)
🍄 DOUBLE Sticker Club 🍄 (Worldwide)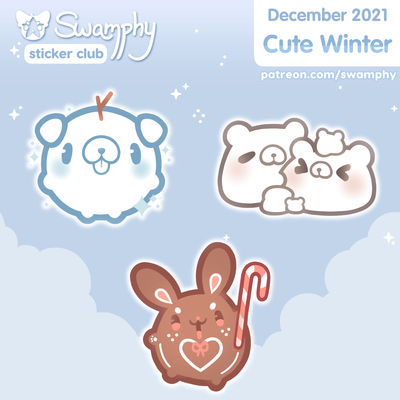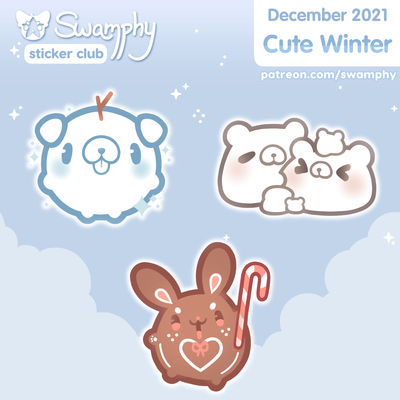 Like the Sticker Club but DOUBLE!
Do you have sticker anxiety? Or do you simply prefer having a spare? Look no further - this tier will give you TWO of EACH sticker! 💥

✧ Every month you'll get:
🍄 6x Vinyl stickers (one of of each design)

+ Little Sprouts rewards:
🌱 Monthly 10% discount coupon to my shop, swamphy.com
🌱 Monthly password to access the Time Portal (Secret Shop)
🌱 Join the Mushroom Swamp Discord + get the special "Toadstool" role

Shipping & Handling included - standard shipping (no tracking)
Includes Discord benefits
6x Vinyl Stickers (Monthly)

Exclusive Patreon-Only Content

Sneak Peeks & Behind-the-Scenes

Secret Shop Access (Time Portal)
About swamphy
Website
❤ 

Twitter
❤ 
Instagram
❄
December 2021 - "Cute Winter" 
 ❄
Sign up by November 30th to receive November'srewards!


For any inquiries or assistance, please email me at [email protected]!

🍄 🌱 🍄 🌱 🍄

❤
Hello hello, welcome!
I'm 
Chibi
, also known as
Swamphy
! I'm an artist & online shop owner overrun by tiny chaotic creatures, spreading them around the globe with love from Portugal. ʕ。´• ͡ﻌ•`₎
Here you can support me and help grow my brand directly by joining a monthly subscription service where you can get limited edition goods made exclusively for patrons! Gain access to Patreon-only content, sneak-peeks of upcoming designs, vote in polls and have your voice heard on what you'd like to see next!
Your support means the world to me, and I hope that what I create brings you joy. 
❤

❤
Mini F.A.Q.

 
(For a more elaborate FAQ, please click here)

Does shipping include tracking?
Currently all rewards are sent with standard shipping via letter mail!
When will the rewards ship?
Rewards are estimated to ship out in the middle of the month. Please note that this is subject to change and that I cannot give exact shipping dates.
Where can I obtain past designs?
All leftover products from the past months can be purchased in the
Time Portal
(Secret Shop)!
When will I receive the monthly discount code and password?
You'll receive the code and the password
after being charged in the following month
! Please note payment processing takes around 1 — 5 days, so it's usually after that that the digital rewards get sent.
For example
, if you join on January 5th, you'll only receive the discount code + password after being charged on February 1st.
I signed up in January. Do I get the January rewards?
No!
Patrons get charged on the
1st of each month
, meaning that if you sign up in January, you'll get charged on February 1st and get the February rewards.
How long does it take to receive the rewards?
Delivery dates vary per location. Since this club is located in Europe, European patrons will receive their rewards much faster. Here's the general estimated timeframe:
USA / International - 3 to 5 weeks
Europe - 5 to 10 business days
Holy moly, I can upgrade to a monthly pin club! °˖✧◝(; o ;)◜✧˖°
More world domination but in a sturdier form!
2 of 4
Become a patron to
Connect via private message
How it works
Get started in 2 minutes