Three Black Halflings
Creating a "definitely not hot garbage" podcast. - Lou Wilson 2020
Select a membership level
A Caterpillar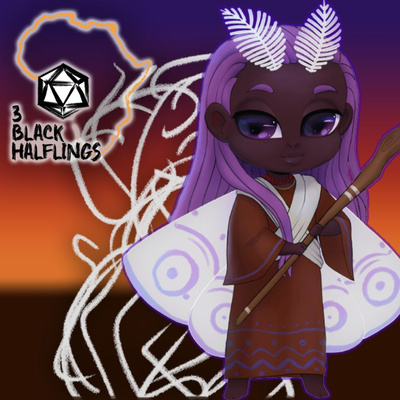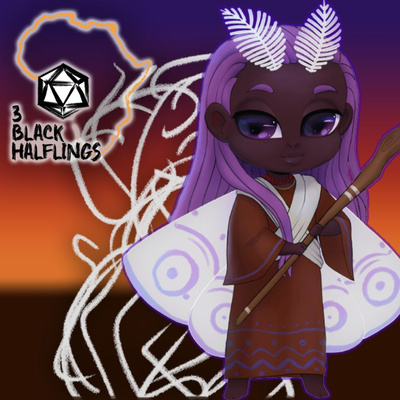 "Would you like to go on a moon voyage?"

Soon the moon will soon rise and so too will your wings! As you soar through the air you see some of the great benefits available on this tier:

Shirefolk Shout-Out - We will bellow your name from the top of our lungs at the beginning of an episode.
Give Jeremy a Nickname - Jeremy ran out of real nicknames a while ago! So now it is down to you to make sure this man always has one locked and loaded.
Exclusive Voting Power - Vote on upcoming events such as campaign names, future one-shots, and questions for guests.
Ad-Free Episodes - Our regularly scheduled programming, just without the ads.
Patron-Only Discord Role - This also comes with access to the Patron-only chat on our Discord server.

Includes Discord benefits
A Cub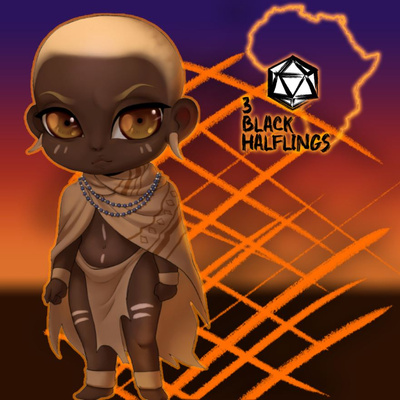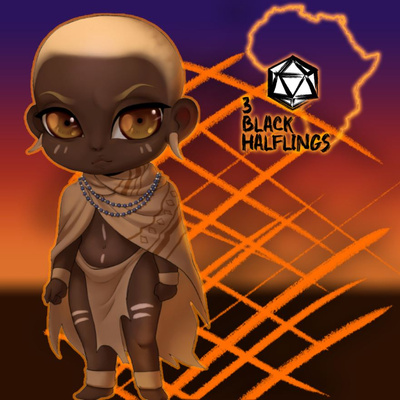 "Your ancestors are here to guide you"

Across the plans you have traveled far and wide to find your pride, you have of course come to the right place:

Actual Play Talk Backs - Access to our actual play talkbacks where we peek behind the screen on the latest episodes of our actual play campaigns. This now includes not only The Wagadu Watch but upcoming seasons and one-shots.
Bonus Episodes - Bonus episodes of Three Black Halflings including some casual kickbacks, extra deep dives, our quiz show Luck of the Halflings & more.
Live Streams - Jasper will be live streaming, answering questions, playing games etc. so hop in the chat on this tier!

You can't have Ongenagma without Mooti, so this tier also includes all the 'Caterpillar' benefits:
Shirefolk Shout-Out
Give Jeremy a Nickname
Exclusive Voting Power
Ad-Free Episodes
Patron-Only Discord Role

Includes Discord benefits
A Member of Jammal's inner circle ​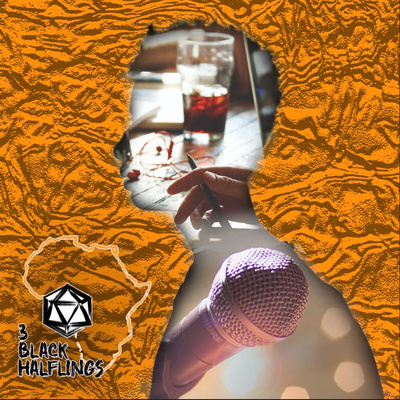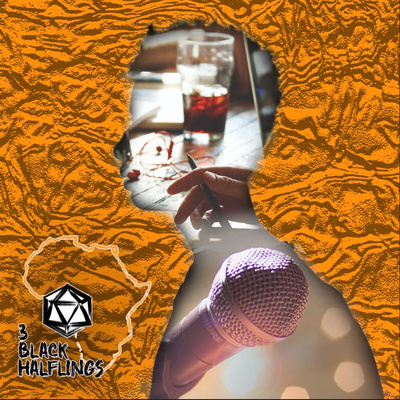 "Welcome, please have a seat, Jammal will join you shortly"

The possibility and mysteries of Jammal are truly endless! Much like all this amazing content you get:

Hafling Hangout- Come hang out with us! We'll be organising chances to Hang Out with one or more Halflings on zoom for Patreons of our highest tier. 

This tier also includes all the 'Cub' & 'Caterpillar' benefits:
Shirefolk Shout-Out
Give Jeremy a Nickname
Exclusive Voting Power
Ad-Free Episodes
Patron-Only Discord Role
Actual Play Talk Backs
Bonus Episodes

Includes Discord benefits
About Three Black Halflings
Hullo Halflings - Welcome to the Three Black Halflings Patreon Page.

We can't thank you enough for taking the time to give this page a peruse. Three Black Halflings is a Dungeons & Dragons Podcast, dedicated to promoting diversity and inclusion in all things fantasy. Our main show will always remain free, but by contributing to this Patreon you are helping us put as much time and energy as we can towards creating the most exciting content possible and give back to the incredible community we are honoured to be a part of.

We'll be using Patreon to firstly recoup the costs of running the show and keep up the same consistent quality, whilst giving us more opportunities to create even more exciting content. We also want to make sure we are investing back into other black creators, whether that be through commissioning art pieces for the Podcast or creating special events and episodes that features black content.

Thank you for your support and for joining us on this adventure.


Yeeeeehaaaaaa!

When we hit 550 Patrons, we will begin work on an Outlaws & Obelisks Mini Source Book! Filled with homebrew goodies, locations & Lore that will mean you can run your very own games set in the incredible world of Utaram. Better yet, every single patron that is with us when we hit the goal of 550, will receive it for FREE! So spread the message far and wide, tell your friends & leave reviews and we will be there in no time!
1 of 1
Become a patron to
Unlock 280 exclusive posts
Connect via private message
Recent posts by Three Black Halflings
How it works
Get started in 2 minutes