SKY HOUR WORKS
Creating Video Games and other ridiculous media
Select a membership level
Natura Citizen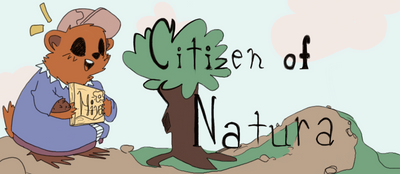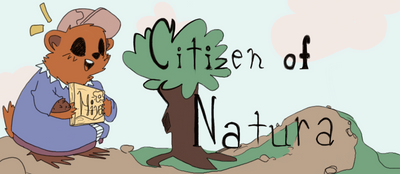 Welcome to a brand new world. As a citizen of "Natura", you get access to:
A unique Discord Role, and access to hidden channels! (Natura Citizen Role)
Early Access to our monthly series - THE MANY STORIES OF NATURA!
Includes Discord benefits
Natura Explorer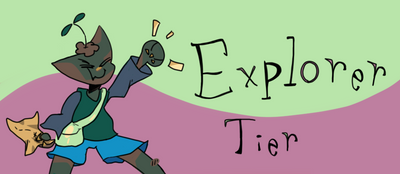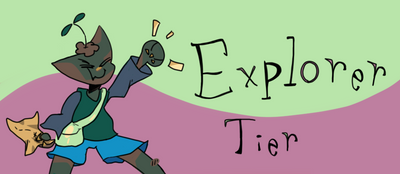 It's all new, and open for you to explore. You're looking to see a little bit of everything. As a explorer of "Natura", you get access to:
All benefits from the "Citizen" Tier
View all posts, concept art, music previews, and more! 
Access to Beta/WIP Builds, provide feedback on our projects as we work on it!
Natura Explorer Role on our Discord Server
Get our games!!
Includes Discord benefits
Natura Connoisseur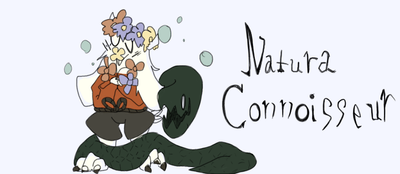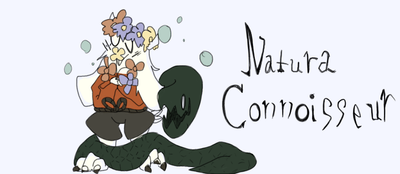 You aim to leave a shining, burning legacy in this new world. As a Connoisseur of "Natura", you get access to:
All benefits from the "Citizen" and "Explorer" tier
Exclusive access to #bnb-403, a exclusive Discord channel where you have our full attention!
Get Early Access to all concept art, music previews, and more!
Get credited as a "Connoisseur" in our current projects!
Special Bonuses/Offers (*per project basis, contact us for more details!)
Includes Discord benefits
About SKY HOUR WORKS
G-Gao! We're SKY HOUR WORKS, a group of friends who make games and other personal projects together! Currently, our core team consists of
Jeffrey (MeltingComet) - Director / Writer / Programmer for RE: DECEIVED VOICE and SPACE / MECH / PILOT, Producer/Level Designer for UNBEATABLE
Tanner (Ruky) - Original Music for RE: DECEIVED VOICE, A NIGHTMARE'S TRIP
Audrey (mintyproof) - Core Programming for RE: DECEIVED VOICE, Code for PACK-CAT
Emil (ethersent) - Character Artist for RE: DECEIVED VOICE 
Moxie - Producer / Designer of ? ? ?, Character Artist / Director for A NIGHTMARE'S TRIP, SKY HOUR WORKS Co-Director
Sophie (SupehSoph) - Lead Artist for SPACE / MECH / PILOT, Artist on RE: DECEIVED VOICE 
Sonde (basicguitar) - Animator on RE: DECEIVED VOICE, Character Design for A NIGHTMARE'S TRIP
We aim to make a lot of unique, fun games with cool stories and/or cool types of media! With your help, we can host a community around all of this!
Right now, our current projects are...
UNCOVER NEW MYSTERIES IN RE: DECEIVED VOICE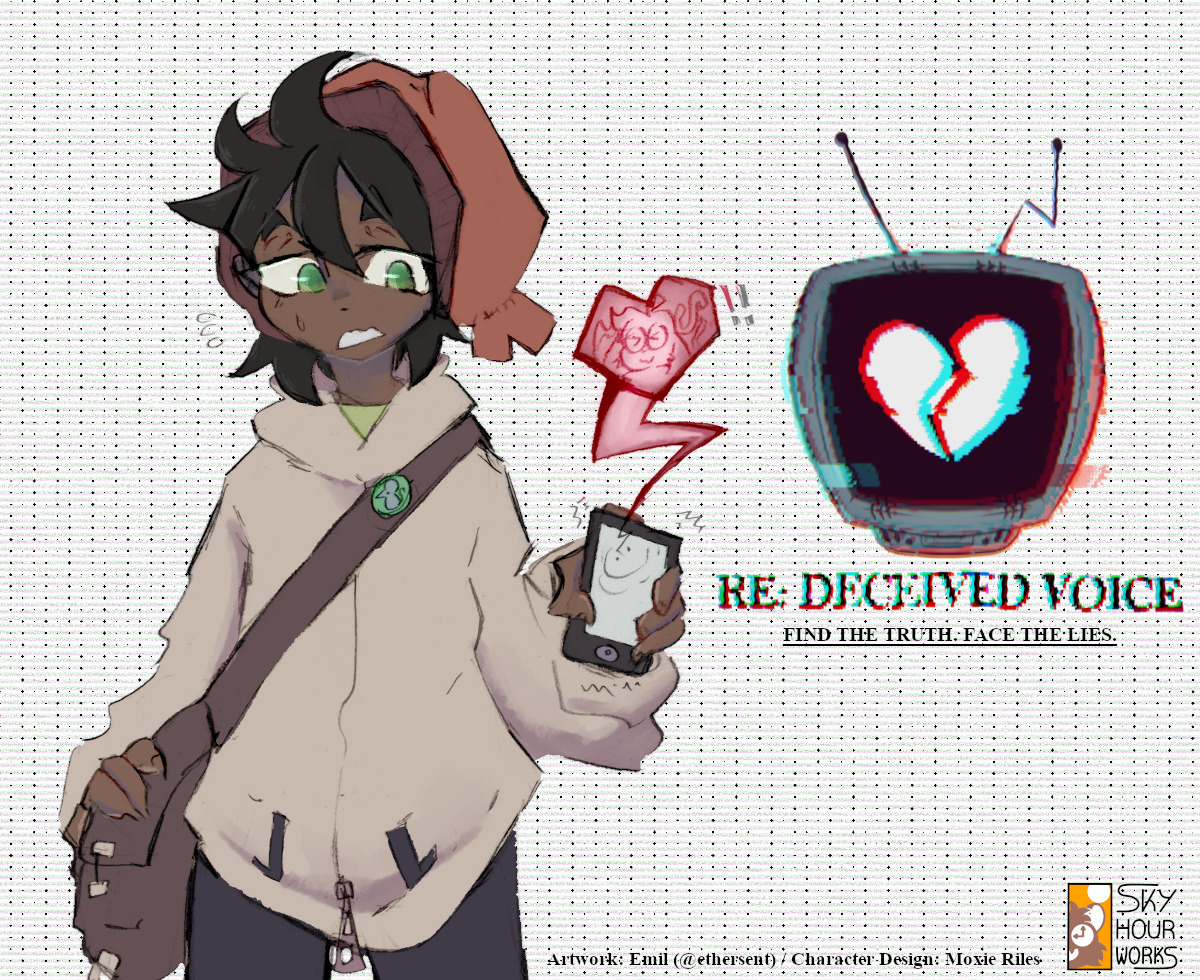 RE: DECEIVED VOICE,
our latest game in the PROJECT NATURA series! With the help of a sentient A.I. program, explore a abandoned laboratory as a stranger burdened by endless questions and navigate through strange, out of the box problems in order to uncover the aftermath of the "Hayashi Labs Incident". Coming to PC at a unannounced date! (hopefully this year)
AND MANY MORE...
We've been keeping several projects under wraps, including a new non-PROJECT NATURA entry and several side-games that are being built (whenever we have the time for it). This is all stuff we unfortunately can't share right now, but hope to share more about 
We plan on regularly rotating between core projects and small side-projects! They're very different in terms of scope and concept - although keep in mind that at the moment, only core games in the Natura series our being directly supported by patrons! However, without our patrons, it's hard to say any of our projects would had been possible - your support is what keeps us going!
You can check out our other games on Steam and itch.io, including 
SPACE / MECH / PILOT
, 
2ECONDS TO STARLIVHT
, 
A NIGHTMARE'S TRIP
, 
GARDEN FOR GATO
, 
DECEIVED VOICE - WHISPER'S REDUX
and 
PACK-CAT
!
LINKS TO FIND OUR GAMES:
https://skyhour.itch.io/

https://store.steampowered.com/search/?developer=SKY%20HOUR%20WORKS
https://gamejolt.com/@SKYHOURWORKS/games
So, tell me more!
By joining us and pledging for us, you can help make the real-life side of our game projects easier.
WHY PATREON?
SKY HOUR WORKS' projects are all projects often made with little to no budget. While this will be a exception for
RE: DECEIVED VOICE
(which was acquired with the help of family friends), the budget we have will realistically not be enough to help cover the development of the game. The funds from this Patreon will specifically go towards everyone in the team to have the additional financial security (even if it's very minuscule) needed to work on these projects without worry.
The patreon pledges are split evenly between all developers currently working on both
RE: DECEIVED VOICE
, but this will often change depending on the projects and people involved with our games.
(For example, everyone working on A NIGHTMARE'S TRIP received an equal patreon split throughout the development of the game). 
We will let you know how that will work for each project we work on!
WHAT'LL I GET?
A ticket to the world of Natura! Currently, Natura denizens could potentially get..
EXCLUSIVE DISCORD CHANNELS AND MORE - Come hang with like-minded friends and with us, the Natura Reporters, in a stylized Discord Server with secret(s?). As long as you don't break any rules, you're allowed to stay! Gaoma will be waiting!
SEE IN-DEVELOPMENT PROGRESS ON OUR PROJECTS - Wanna see our process into the way we make projects? We aim to be incredibly transparent with you guys and explain how things are going, or interesting design decisions we've made! For Natura "Explorers" and "Connoisseurs", you'll gain access to high-quality concept art + source files!
OH, YOU CAN TRY OUR STUFF TOO - Come play our stuff while its in the early stages (if you're a Natura Explorer or higher). This includes the in-development side-demo RE: DECEIVED VOICE - THE REALITY FILES. This will vary from project to project but we will aim on giving you guys a slice of our projects and provide early feedback!
GET CREDITED! - Have your name in our projects, so as long as you're still pledging right before release! All roles will get separate credits, and you'll als obe credited 
GET OUR GAMES AND PROJECTS, OBVIOUSLY - Yup! If you pledge to RE: DECEIVED VOICE at least a few months prior to release you will receive the game from us! A NIGHTMARE'S TRIP - FULL ITINERARY EDITION was distributed to the 3 patreon supports of our game from June-October!

IN CLOSING
Thank you for your time! We hope to see you there...wait gaoma where are you going
Have any questions? Here's our FAQ: (link)
Monthly SKY HOUR Livestreams! We'll put the team on for a night of game dev work and answer questions, chill with the Natura community, and more! We'll be able to also highlight on more projects beyond what's currently announced, just for these streams ;)
1 of 4
Become a patron to
Unlock 26 exclusive posts
Connect via private message
Recent posts by SKY HOUR WORKS
How it works
Get started in 2 minutes