TheDarkCloak
Creating the Zediverse, their original universe and offering Mentorship!
Select a membership level
Ded Erth Denizen - The Living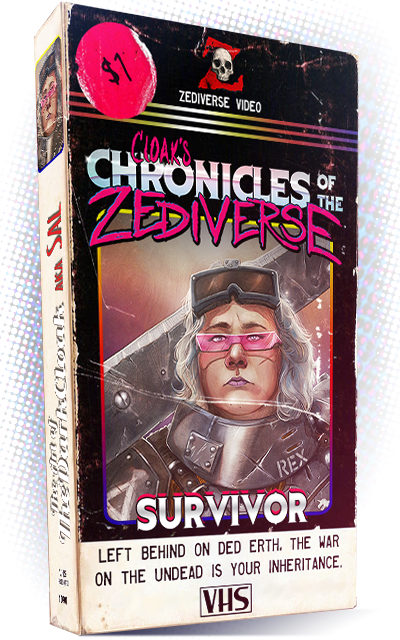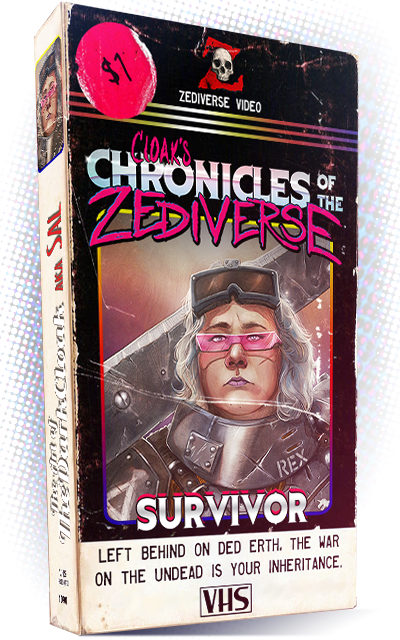 Zediverse Supporter
SURVIVOR
"Left behind on Ded Erth, the war on the undead is your inheritance..."
Thank you! You've joined the Zediverse as a Ded Erth survivor!
This tier:
Exclusive WIP and behind the scenes updates
Helps me create more of my own paintings
Additional Patreon exclusive content
Early access to public content
Heaps and loads of gratitude from me!
Have direct access to my content without the worry of social media algorithms, and you are supporting my ability to continue offering the Mentorship as well as continuing to build the Chronicles of Zediverse!
Thank you so much! Every little bit counts!
Includes Discord benefits
Ded Erth Deadizen - The Dead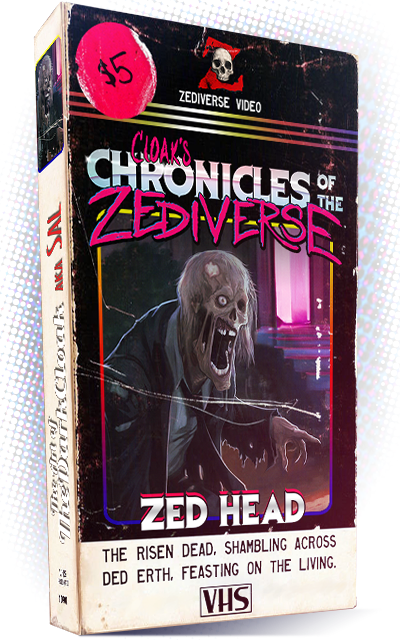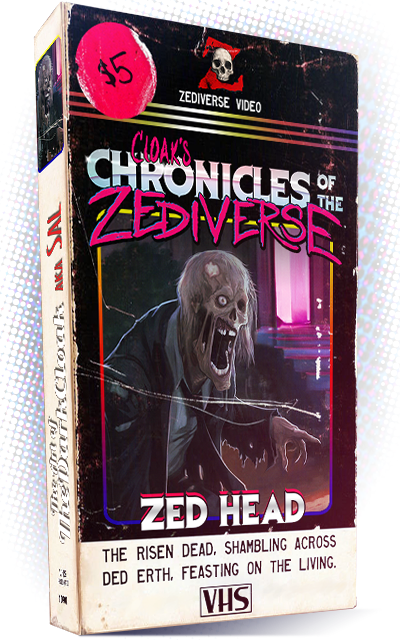 Zediverse Supporter
ZED HEAD
"The Risen Dead, shambling across Ded Erth, feasting on the living..."

Let the Feast Begin!
Wallpaper Downloads
Sketch & Illustration Early Access
Access to special ZEDIVERSE Discord channel
Coloring pages!
Includes Discord benefits
Ded Erth Zedizen - The Awakened UnZed!
Zediverse
Supporter
THE UNZED
"The Evolved Zombie. The Smart Dead. Ded Erth will never be the same."
Wallpaper Downloads
Sketch & Illustration Access
Coloring pages!
Access to special ZEDIVERSE Discord channel
Access to tutorial and topic talk videos!
I'll also be doing live chat sessions and discussions on Discord enabled by these tiers
Includes Discord benefits
About TheDarkCloak
Hello, I am 
Cloak
and welcome to my Patreon! Here you can support my personal universe building project - Chronicles of the Zediverse - as well as the 
Artist DOING/BEING Mentorship
program I've been developing since 2015.
I am an Artist, Illustrator, Concept Designer, & Musician with a focus on storytelling and creative problem solving.

I'm a fulltime freelance artist and creative consultant working across film, game, print, theater projects & more. Also, I'm a co-founder & creator of the Anvil Art Forge group, which has been dedicated to the development and cultivation of not only craft, skill and technique, but of self, mind, and approach to the creative arts.

Additionally, I've been working with creatives (from starting emerging artists to established professional veterans) directly under my Artist DOING/BEING program over the last three years available now, here on this Patreon!

WHAT THIS PATREON IS FOR...
This is my storytelling playground where I embrace what informed and inspired the kid I used to be, as well as the creator I am today! Expect a blend of all of that which has fueled my imagination throughout my life - Saturday morning cartoons, action figures, comicbooks, movies, Heavy Metal and monster magazines, video games and more - as well as the
personal narratives and ideas which I've been fleshing out for over 15 years.
What is Chronicles of the Zediverse?
The Zediverse features characters and stories across a variety of mediums taking place in a shared universe I've been creating where
"Space is a Wild Place!"
It was the year 2005 when Earth fell to the plague of humanity and an infestation of the undead - the worst of the two very much a topic of debate to this day.
Sometime far after the future happened, Earth has become known as the Old World of Ded Erth, and is now a post-apocalyptic backwater planet, riddled with the Undead and the UnZed (sentient and aware zombies), as well as the shambled remnants of humanity. Rich and powerful nations, megacorporations, organizations and families used their resources to set out into space, taking qualifying employees, indentured workers and contractors with them - while leaving the remains of civilization to fight over the wastelands of Ded Erth.
This is the historical backdrop for the Chronicles of the Zediverse. With the Human Race sent sprawling across the stars, the chaos ensues in the form of tales, adventures, and stories… such as these.
Intergalactic Kung Fu Zombies
- Gash, Tork, & Sheena. Three UnZeds who awaken aboard a mysterious space ship greeted by an unseen entity known only as the gHOST. Together they cruise across the galaxy on various missions and adventures assigned to them by this stranger, while exploring and developing their own identities in the new reanimated life they have been brought into.
Intergalactic Kung Fu Zombies - Animated TV Intro - get a taste of what the IKFZ is all about!
Deathworld
- This is primarily the story of Mox, a Ded Erth survivor who one day vanishes, only to find themselves flung into the violence of a Deathworld. What is a Deathworld? Deathworlds are planet-sized temples a race called the
Dabians
set up to worship combat and conflict in its purest and rawest forms across the galaxy.
One of the main stories of the Deathworlds is being developed to be a video game and/ or a tabletop game, featuring over the top action and cyberpunk savagery!
gHOST War Saga
- The Intergalactic Kung Fu Zombies seem to have been resurrected by the gHOST... But who is the gHOST? And what about the rumors that there have been many gHOSTs? This will be answered through anthology stories and one shots in the vein of Sci-fi cyber thrillers, for books and comics which will also allow me to collaborate with other creators!
Dusk Rising
- Weird west tales of cosmic horrors and gunslingers taking place in the 'Dark Frontier', the farthest reaches of space left to more daring and desperate explorers as well as the smaller corporations who couldn't compete with the larger wealthier fleets establishing themselves across the prime sectors. 
Barbarian Dead
- Adventure and horror unfold in this dark and mythic tale of treachery taking place on a remote techno barbarian savage planet in the outskirts of the Zediverse. Our grim protagonist is the Barbarian Dead hero - a seemingly unstoppable brute force of nature resurrected through supernatural means after being called upon by the slain god of vengeance.
& MORE yet to come

What is the Artist DOING/BEING Mentorship?

The Artist DOING/BEING Mentorship program is designed to not only help you develop your technique and skill, but also to overcome many common pitfalls artists face, such as Imposter Syndrome & Inner Critic, helping you get out of your own way and on your path with your goals.
The work we will do together is applicable regardless of where you are in your creative career - whether you are an established professional or industry veteran, just starting out, or even if you're a hobbyist creating for your own enjoyment. The goal is to enable you to get the most out of the work or study that you do, and empower you to be a better you than you were yesterday.
$147.07 of $200
per month
DEMOlition tutorial videos!

Tap into the mind-maze of the creator - yours truly! I shall discuss the thinking behind the process, and lend my experience to your very own artwork through critiques and overpaints.
2 of 13
Become a patron to
Unlock 28 exclusive posts
Connect via private message
Recent posts by TheDarkCloak
How it works
Get started in 2 minutes